Arriving in Japan - Cash, Credit Cards, ATMs, Initial Transportation, Luggage
From ATMs to public transportation, here things you should know when arriving in Japan.
by Nancy Kerstetter
When you arrive in Japan you need to take care of some essentials, including obtaining cash, using credit credit cards, working with ATMs, getting transportation to your first destination and handling your luggage. Luggage handling is especially important if you are using public transportation.
Once you fly into Japan, your first order of business is obtaining Japanese currency and a getting ride into town from the airport. As is common worldwide, large and busy international airports in Japan are located outside the major population centers. This means you need transportation into the city. Paying for the transportation requires yen or a credit card. You are always safe with yen. Currencies other than Japanese — including the American dollar — are understandably not accepted for payment of services or products.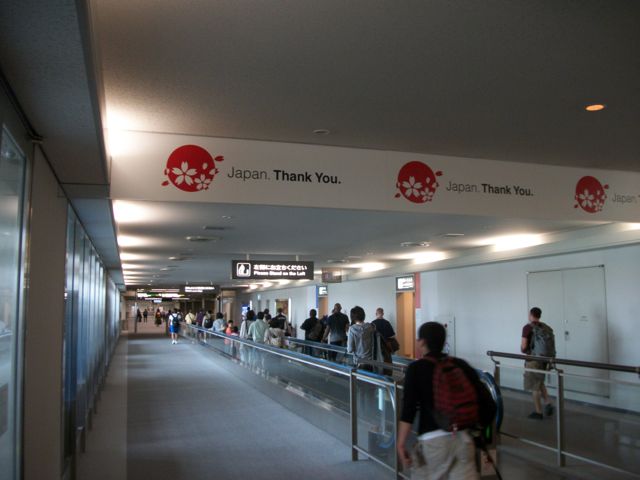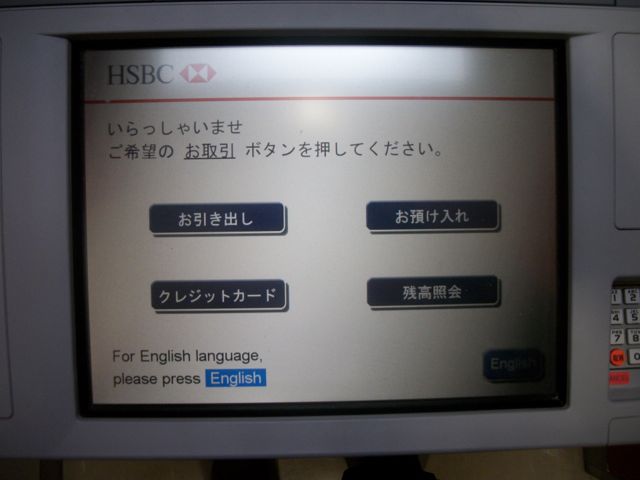 Japan Thank You shows the appreciation of the Japanese people for the help received after the 3 March 2011 earthquake and tsunami. If you need yen, go to the ATM at the airport and look for the English button on the screen. Always carry more than one ATM card and make sure the card companies know you are going to Japan, otherwise your cards may not work.
Money Matters
Once you have cleared immigration and customs, head to the lobby where you find general and tourist information, currency exchange, ATM machines and the rail station. I like to use the ATM machines to get Japanese currency. If you prefer exchange your national currency for yen, locate the currency exchange offices for your transactions. The exchange office fees very from business to business.
Do not leave the airport without at least some Japanese currency. Before leaving the U.S. notify your credit card companies of the dates and countries where you might be using them so that your charges are accepted and expected.
Personal note: Don't give up if the ATM machine rejects your card. Try several times and try every machine. The green post office machines limit the amount you can get with each transaction ($100), but you can do multiple transactions. Last time I was at Narita the very machines I used 12 months earlier would not accept the very same card—because card company policies changed—so I resorted to post office ATMs. Japanese banks do not change your money, but you can access ATMs at many 7-Eleven convenience stores. International banks may change money and usually accept travelers checks. Be absolutely sure you have adequate cash in yen if you travel to outlying municipalities as they do not accept credit cards in most locations. Japan is still largely a cash country.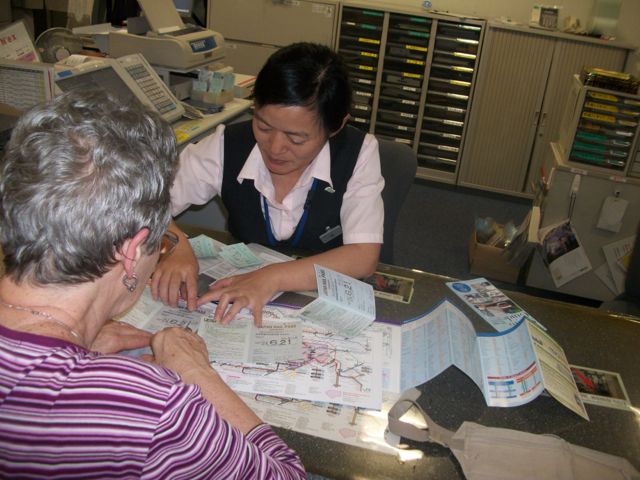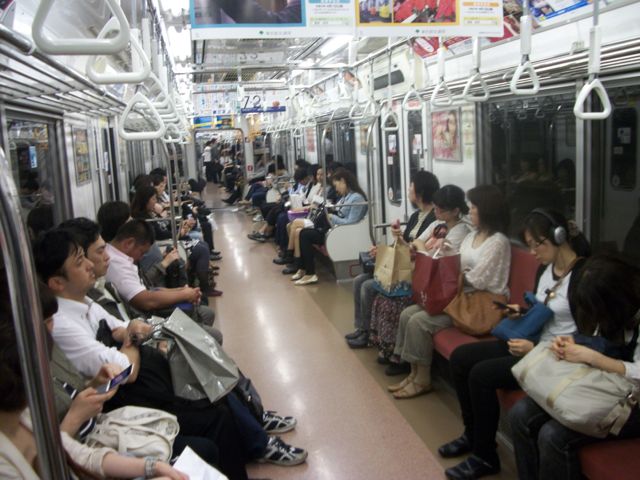 You can convert a JR Rail voucher at at JR office, but it is very convenient to do it at the airport upon arrival. You can take a train to head into a city or travel between cities alongside commuters. The trains run frequently and on time.
Transit From the Airport
Now you are ready for transit. Ride the train into town. It is the most common mode of transportation throughout the country both in the cities and the countryside. Everyone rides trains. Find the ticket office. English-speaking representatives work here. Have the address of your destination handy so you can be directed to the appropriate train station. If you need to change trains, ask for a rail map so you can study your route. Signage in large cities—Tokyo, Osaka, Hiroshima, as examples—is bilingual. You will find English alongside Japanese. 
After purchasing your ticket proceed to the platform and await your train. If you are assigned a particular car, the numbers are found on the trackside walkways so you know where to stand. Because many different trains use the same platform, double-check the train number and name before boarding.
Stow Your Luggage
Trains leaving the airport have racks near the exit doors for stowing luggage. Otherwise place it above your seat or at your feet. I choose unreserved seating since it is less expensive. Find a seat and enjoy the trip. 
Pay attention for your stop. Trains between airports and major cities make announcements in Japanese and English. Train stops are brief. Be ready by getting up and to the doors before the train halts. Get off quickly and step away from the tracks so other passengers can disembark. 
Many stations are below ground. Some are above ground. Locate the stairs, escalator or elevators to head up or down to street level. Get your bearings and walk to your hotel. Flag down a taxi if you want to ride. Present the driver with the name and address of your hotel. Even in large cities, some taxi drivers may avoid picking up foreign guests due to the language barrier. Persevere and you arrive at your hotel shortly. Japan is a no-tipping society so there is no need to tip the cab driver. 
Enjoy Japan and the  amazing Japanese people.