History, Books, Film, Nature, Writing
Words and pictures on a variety of topics
History
Did the Framers of the U.S. Constitution Foresee the Assault Rifle?—Some viewed the rifles as immoral. Others glorified the skills of the riflemen. All respected the killing power of the "cursed twisted guns".
USS Montpelier CL-57 War Diary, September 1942-March 1943—the predecessor of the Navy Deck Log records the daily activities for the first six months of this Cleveland Class Light Cruiser, from commissioning through its first major battle in the Solomon Islands.
Mighty Monty Cruise Book— summarizes the activities of the USS Montpelier, CL-57, during the time the Cleveland Class Cruiser served in the Pacific War. It is scanned from an original distributed to crew members after the end of the war.
James G. Robertson, Jr.—a skillful genealogist, past president of the Texas Society Sons of the American Revolution, World War II veteran and former systems and sales engineer for IBM died August 10, 2011 in a Plano, Texas, hospital.
Book Reviews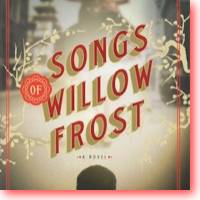 Songs of Willow Frost by Jamie Ford is the story of a young Chinese orphan who ponders his future while searching for truth in his past. This is another history-based, fiction work from the author of Hotel on the Corner of Bitter and Sweet.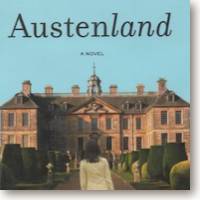 Austenland, Midnight at Austenland by Shannon Hale. The movie and book entitled Austenland and the novel Midnight in Austenland revolve around the whirlpool of love, hope and disappointment in male-female relationships—standard Jane Austen fare.
The Monuments Men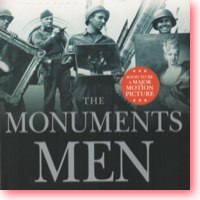 by Robert M. Edsel and Bret Witter. Subtitled Allied Heroes, Nazi Thieves, and the Greatest Treasure Hunt in History, this tale describes the efforts to protect European art during WWII and recover works stolen by the Nazis.
Year of Wonders: A Novel of the Plague by Geraldine Brooks. Fictional account of unselfish sacrifice when a British community willingly cuts itself off from outside contact to prevent the spread of the plague.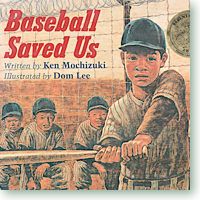 Passage to Freedom: The Sugihara Story and Baseball Saved Us by Ken Mochizuki. Two books for children gently address some harsh events during World War II—assistance to Jews escaping the Nazi and internment of Americans with Japanese ancestry.
Three Men on the Bummel by Jerome K. Jerome. Follow the adventures of three British men as plan who escape domestic live for a short by traveling to Germany. This is a sequel to Three Men in a Boat and fun reading for travelers headed to Europe.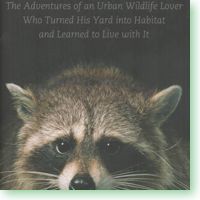 My Backyard Jungle by James Barilla. Wildlife enthusiast and first time homeowner certifies backyard as wildlife habitat and learns about living in peaceful coexistence with the neighborhood animals.
Railway Man: A POW's Searing Account of War, Brutality and Forgiveness by Eric Lomax. One man's lonely journey from embittered World War II POW to freedom from the hatred through reconciliation with a former Japanese translator-interrogator.
Hotel on the Corner of Bitter and Sweet by Jamie Ford. Henry is Chinese. Keiko is Japanese. Both are first-generation Americans who find themselves outcasts at school because of their heritages. This is Seattle in the 1940s.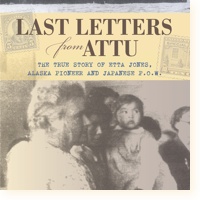 Last Letters from Attu: The True Story of Etta Jones, Alaska Pioneer and Japanese P.O.W. by Mary Breu. Etta Schureman migrated to Attu Island in the Aleutians, taught school, married Foster Jones and went to Japan as a POW in 1942 after the Attu invasion.
The Rebellious Life of Mrs. Rosa Parks by Jeanne Theoharis. Theoharis strives to look behind the curtain of the public persona to reveal what made Parks tick.

Bento Box in the Heartland by Linda Furiya. Like many young girls in America, Furiya grew up doubting herself, feeling insecure and wondering about her role in life. But, more significantly, she was not like her classmates.

Flags of Our Fathers by James Bradley and Ron Powers—The flag raising on Mt. Suribachi, Iwo Jima, is one of the most famous photographs in history. It also started a hot dispute shortly after it was published in February 1945.
Desert Exile by Yoshiko Uchida—This story provides a young adult's perspective of the aggressive round up of Japanese Americans residing in California following the attack on Pearl Harbor by the Japanese military.
Lost in Transmission by Jonathan Harley—Lost in Transmission tells a journalist's gritty adventures and near misses on a shoestring budget from his base in New Delhi. He says everything you hear about India is right and so is its opposite.
Holy Cow: An Indian Adventure by Sarah MacDonald—This light-hearted travelog and memoir recalls with humor and self-assured zest two-years in Delhi. Beginning by hating everything in India, she would still rather live in Australia.
Sneaking Out Prudence Mackintosh—This teller of parenting tales closes her story of raising three sons in Dallas, Texas, with a third work, Sneaking Out, highlighting the high school and college years, plus reflecting on her own parenting.
The Trouble Begins At 8: A Life of Mark Twain in the Wild, Wild West by Sid Fleischman—Written for a middle school age audience, this biography contain plenty of meat satisfy their Mark Twain appetites of even an adult audience.
The Shack by William P. Young—this story points to the one hope for healing the anguishes and torments of a materialistic world dying from its lack of spiritual understanding.
Blue Like Jazz by Donald Miller—this book provides encouragement to those searching for Christ-like spiritual depth, with its sometimes frightening and lonely paths. A timely positive lift among so much phony faith.
Three Cups of Tea: One Man's Mission to fight Terrorism and Build Nations–One School at a Time by Greg Mortenson and David Oliver Relin—a true tale of building humanitarian ties in Pakistan.
Forgiving and Reconciling: Bridges to Wholeness and Hope by Everett L. Worthington Jr.—the why and how of forgiving, from an author whose mother was murdered.
How to Write Your Life Story by Ralph Fletcher—everyone has an interesting story. Fletcher provides guidance to writing your memoir. Memoir coaching and editing is also one of the primary services of Village Hiker.
Same Kind of Different As Me: A Modern-Day Slave, An International Art Dealer, and the Unlikely Woman Who Bound Them Together by Ron Hall and Denver Moore with Lynn Vincent
The Abracadabra Kid: A Writer's Life by Sid Fleischman—although the details of his life are interesting, even better are his guidelines for writing to engage your audience with interesting tales.
The Peacemaker: A Biblical Guide to Resolving Personal Conflict by Ken Sande—while this book needs a heavy edit, its principles are excellent. Best is the slippery slope chart summarizing various responses to conflict.
Movie Reviews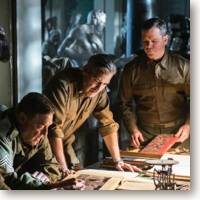 Monuments Men, a film based on the book by Robert M. Edsel and Bret Witter, tells the story of protecting and rescuing European art during WWII, especially toward the end of the war when the Nazis decide to destroy the pilfered art.
Emperor, a film based on the book His Majesty's Salvation by Shiro Okamoto. Brigadier General Bonner Fellers helps General Douglas MacArthur save the Shōwa Emperor — Emperor Hirohito — from war crimes prosecution.
For a ranch-saving $200, Dan Evans agrees to help escort stagecoach robber Ben Wade to the prison-bound train, the 3:10 to Yuma. Afterall, Dan is a sharpshooter.
In the red light district of Calcutta to document the sex trade, photographer Zana Briski falls in love with the children and tells their tale of being Born into Brothels..
Short Bits
Short Bits—Covering a variety of topics, these are short examples of analytical and interpretive writing.
Writing How-Tos
How To Write for Website Crowds
Google, Bing and Yahoo all recommend the same methods to keep the crowds returning to your website. Read about the most important.
How To Write a White Paper
What is a white paper? What can one do for you? Learn the basic best practices of writing a white paper, from idea to audience to final copy.