Bicycle Parking Lot in Niigata Japan
Bicycling is a popular means of traveling short distances, so bicycle parking lots are necessary near rail stations.
by Bob Kerstetter
Bicycling provides a popular means of getting around in Japan. People bicycle to work, to shop, to play and to other types of transportation.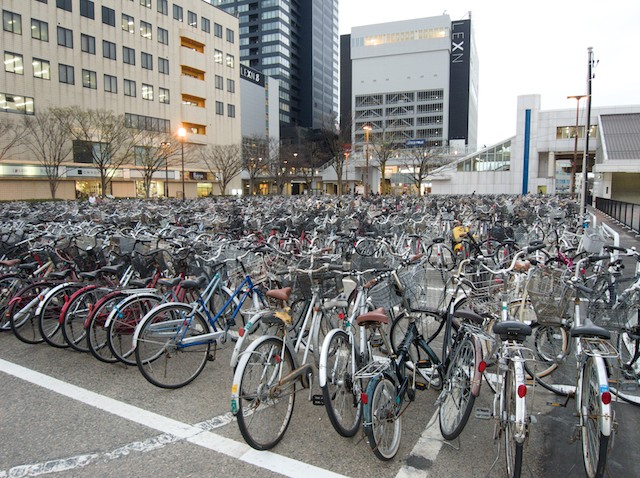 This bicycle parking lot sits next to the rail station in Niigata City. Niigata City faces the Sea of Japan in the Chūbu region. You can reach Niigata in two hours from Tokyo by Shinkansen.