Sea of Japan Makes Japan Separate
Artificial breakwaters stretch into the Sea of Japan from the beaches of Niigata City, Niigata Prefecture, Japan.
by Bob Kerstetter
Artificial breakwaters stretch into the Sea of Japan from the beaches of Niigata City, Niigata Prefecture, Japan.
While the cherry trees blossom in the central city, cool dampness grips the beach on this chilly April day.
The horizon sits at more or less five kilometers away.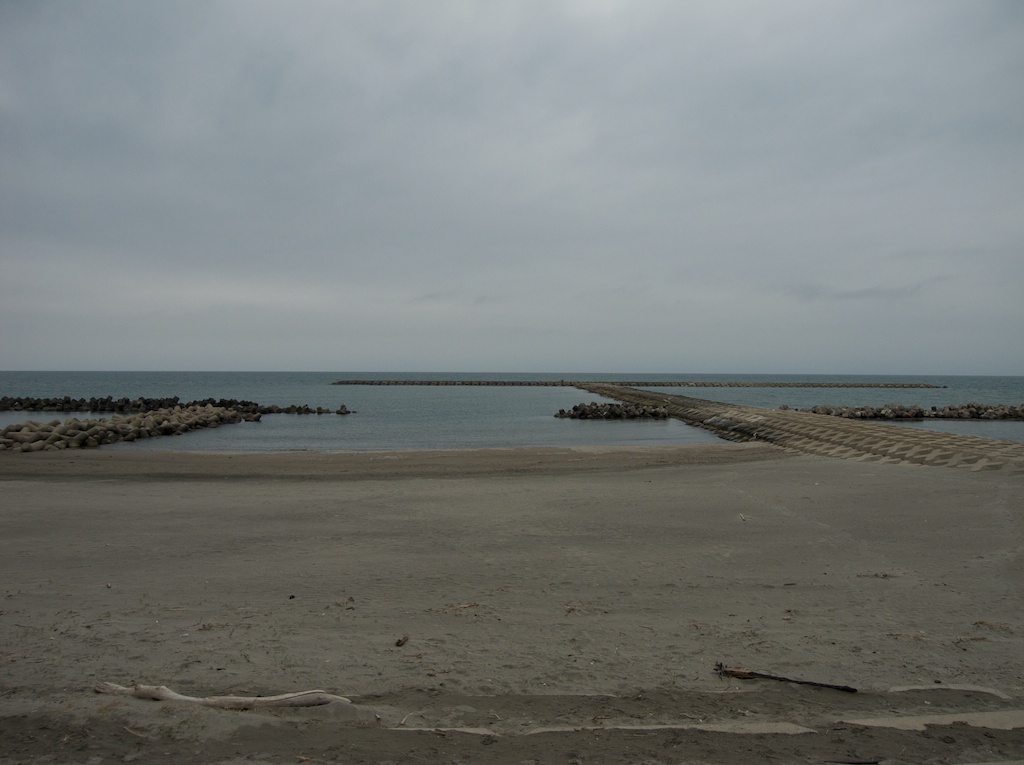 Sea of Japan Geology
The Sea of Japan developed when geological plate movements separated Japan from the main Asian continent. After this movement, some geologist believe the Korean peninsula and Japan remained connected to each other for some time by a land bridge. If this is true, present-day Koreas, Russia and Japan landlocked the sea for many ages until this piece of earth submitted itself to the waters.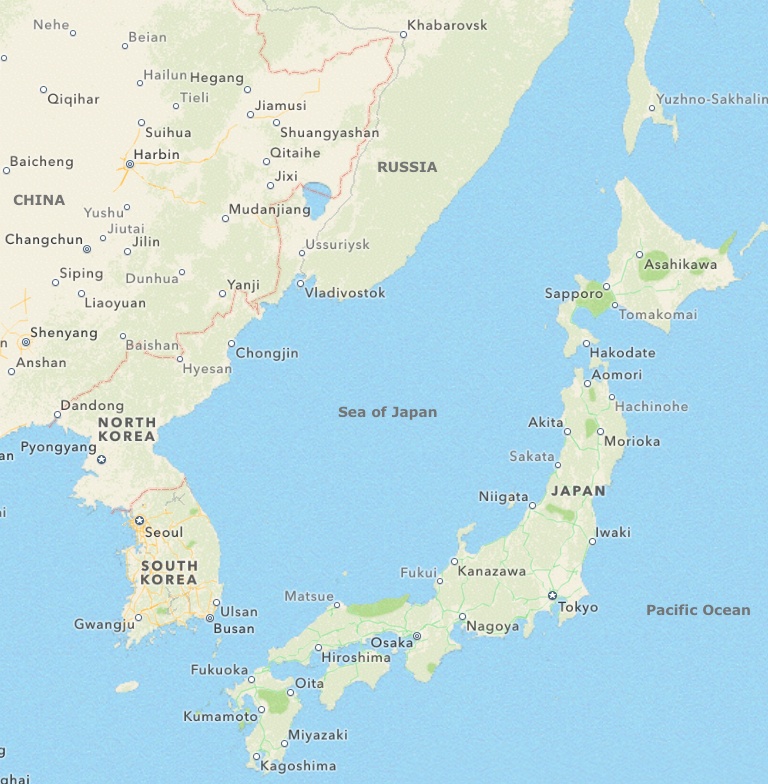 Beyond the horizon to the west, the Sea of Japan borders on Russia, North Korea and South Korea. China almost—but not quite—touches the sea. South Korea names the body of water East Sea, while North Korea calls it East Sea of Korea.
Sea of Japan at Niigata
The manmade barriers protecting Niigata beaches moderate the waves when the sea becomes rough. Without the breakwaters the sea can transform into something dangerous. Warning signs along the Niigata coast speak of watching for occasional large waves if you are standing at the far end of a breakwater barrier.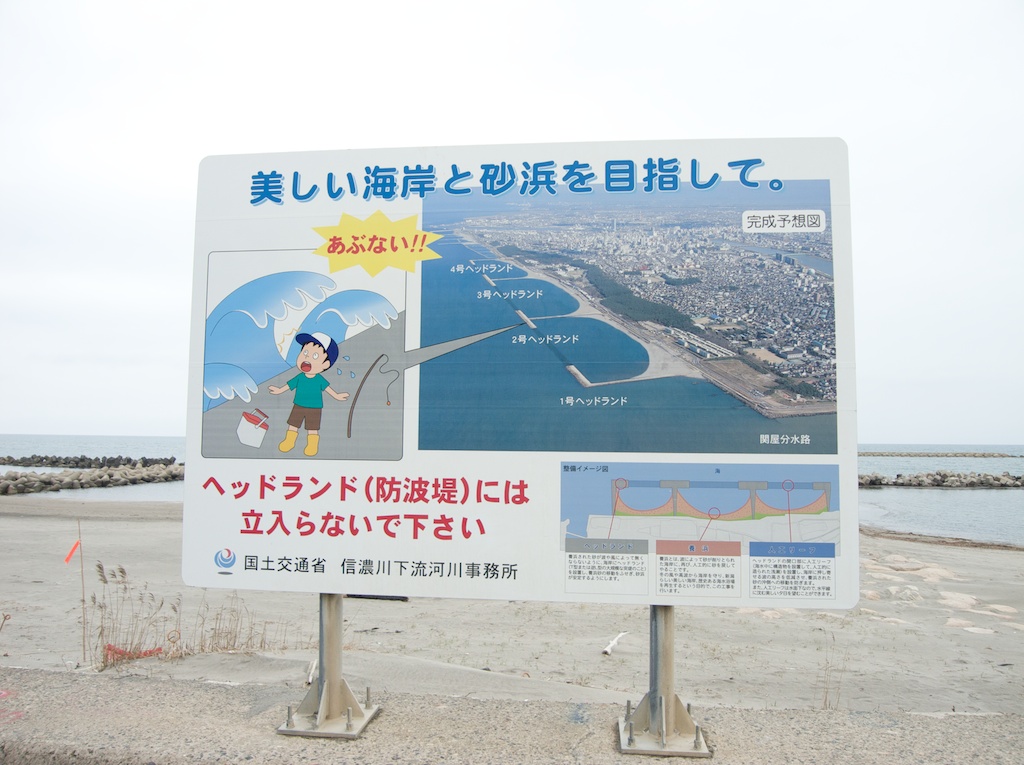 China and the Sea of Japan
So, does China really not border the Sea of Japan? Correct. China comes within several kilometers where its border contacts those of Russia and North Korea at the Tumen River. At this intersection, North Korea and Russia leave China behind as they together race along Tumen to the sea.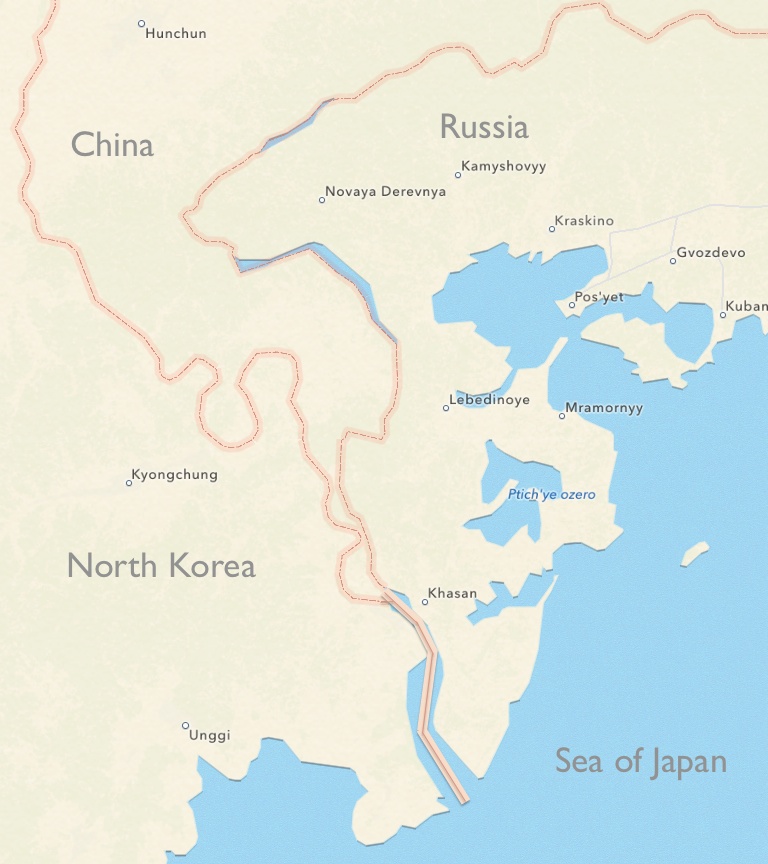 About the Maps
Maps originated from the Maps App developed by Apple for its iOS devices—iPhone, iPad and iPod Touch. Village Hiker joined and extended North Korea and Russia boundary lines to match those of other international maps. This is strictly for clarifying the content of this article and should not be relied upon for legal activity. Any errors in these modifications of the original map are the sole responsibility of Village Hiker Publishing Company. Any errors in using this modified data belong to those making the errors and Village Hiker Publishing Company is in no way responsible for those errors.