Views of Fujisan - Mt. Fuji of Japan
With a history of rumbling, smoking and erupting fire, Fujisan today sits quietly 100 kilometers west of Tokyo.
by Bob Kerstetter
"Wow! It's huge!" That's the first thing you think upon sighting Mt. Fuji—Fujisan in the Japanese affectionate voice. Japanese people visiting Fujisan often rise early to pay their respects.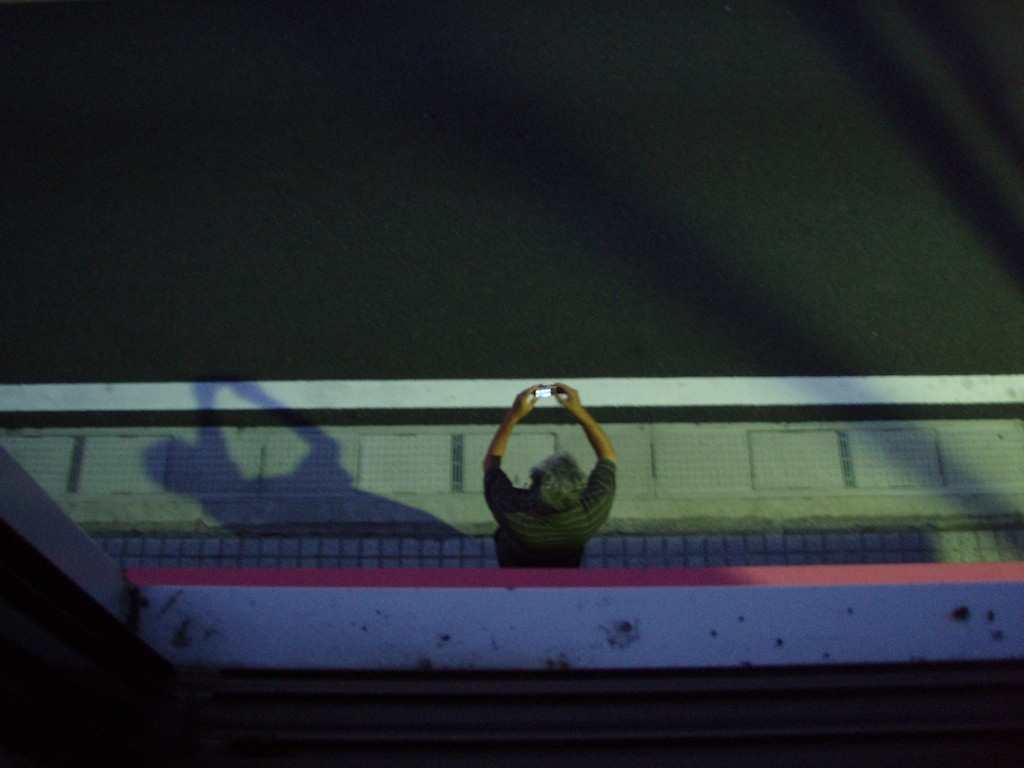 Early Morning Fujisan Photographer Aims His Camera Toward the Sacred Mountain.
With a history of rumbling, smoking and erupting fire, Fujisan today sits quietly 100 kilometers—62 miles—west of Tokyo. It last broke out violently in the early 1700s, about the same time an earthquake off the northwest coast of North America triggered a tsunami large enough to damage parts of Japan. People in Tokyo can easily see Mt. Fuji on clear and partly cloudy days from office buildings with unobstructed westward views.
When you view Fujisan from Fujikawaguchiko Town—富士河口湖町—a few kilometers to the north of the mountain, she stretches down and away gradually tapering toward east and west. Fujisan is female when you contemplate her from the north because she lacks shoulders a local innkeeper tells us. While not astoundingly tall by mountain standards, no neighboring foothills hide her size and shape.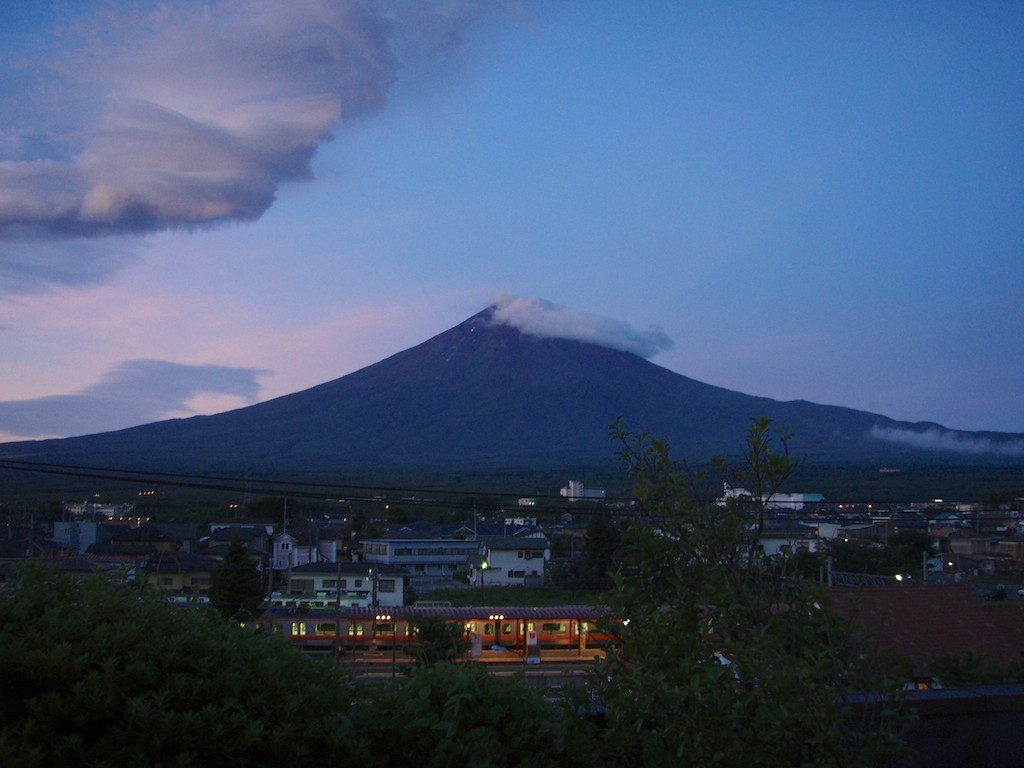 Fujisan at Sunrise from Fujikawaguchiko Station Inn.
The volcanic cone feels mammoth when you observe her from a distance. This is because she stands alone, surrounded by lowlands far below the rim of her crater. This low lying country measures a mere 820 meters above sea level. Fujisan, herself, peaks at 3,776 meters.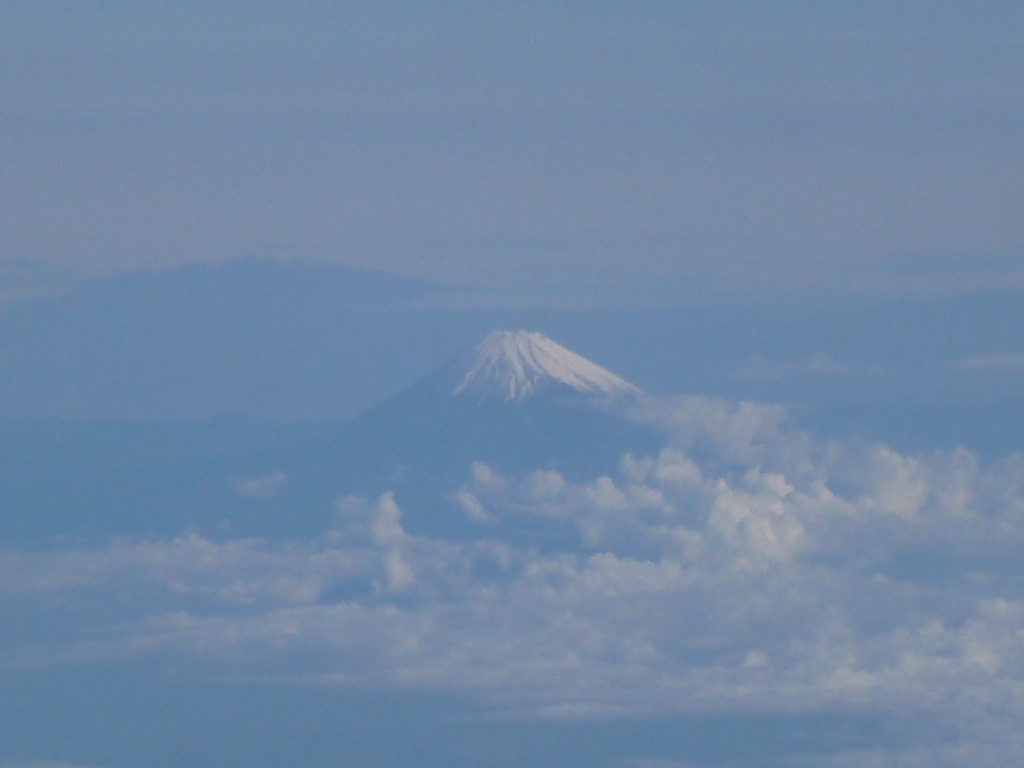 Mt. Fuji from Japan Airlines at 5000 meters.
Our first encounter with Mt. Fuji comes in the Summer of 2009 following 17 days leading a team of volunteers teaching English to children and young people in Taiwan. After two weeks of intense work and fun—we also help them learn Texas line dancing, American softball, water balloon treachery and s'mores—everyone heads for rest. Nancy and I leave Taipei airport for Japan—destination Mt. Fuji.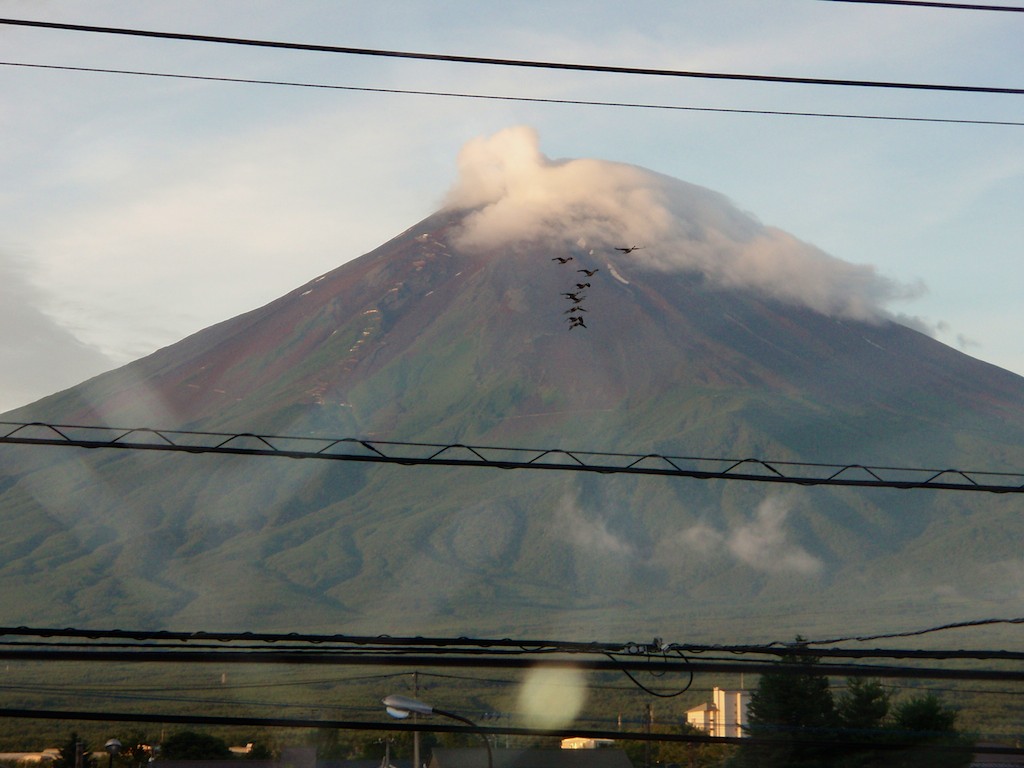 Birds Fly by Mt. Fuji.
Because we like meeting locals when traveling we avoid popular locations for Western tourists. We head north to Fujikawaguchiko, a favorite hot springs resort for Japanese vacationers in Fuji-Goko, the Fuji Five Lakes region. We stay in a traditional inn with tatami floors, Japanese futons and shared restrooms and baths. Bedtime comes early. The rising sun awakens us before 0500 hours. We eat breakfast and take a hike south toward the Subaru line, one of the routes ascending Mt. Fuji.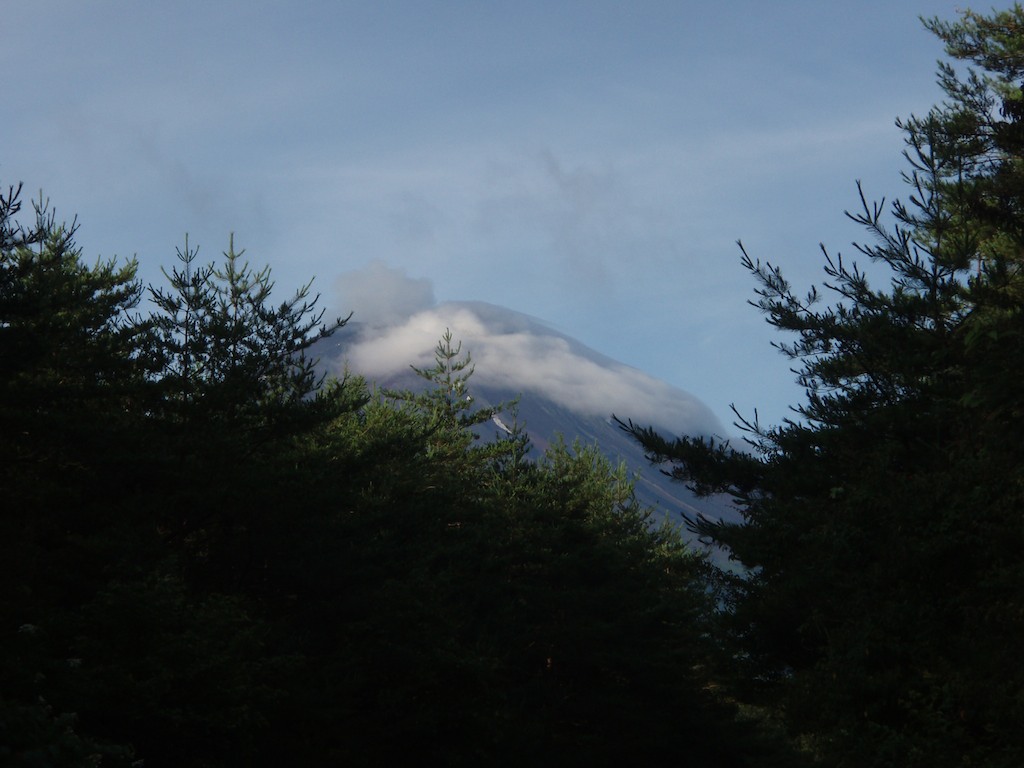 Mt. Fuji from the Subaru line near Kawaguchiko Japan.
Without intention of conquering the highest peak of Japan, we walk for a short 30 minutes. The road leads into tall evergreens and no traffic of any type this early in the morning. The forest whispers its silence. Nothing stirs. We wonder what walks in the woods, then return toward Fujikawaguchiko.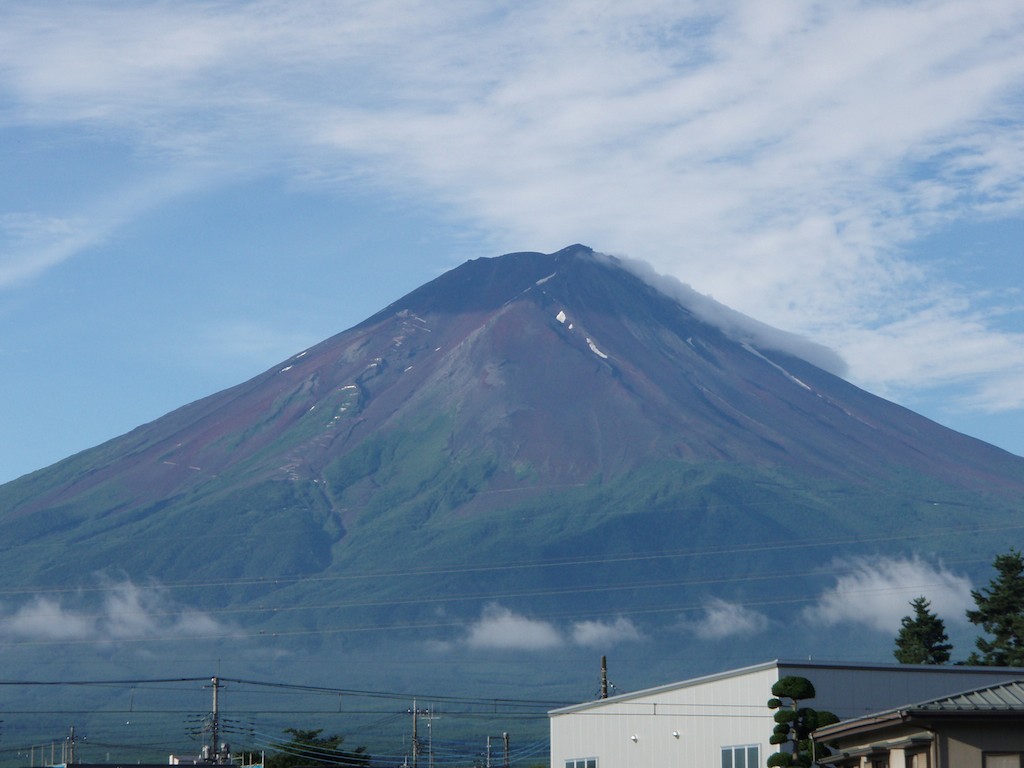 A parking lot in Fujikawaguchiko opens up space to see Fujisan.
We eat a second breakfast and look for the ropeway to Mt. Tenjo. The peak of Tenjo can supply a nice view of Fuji from an elevated location.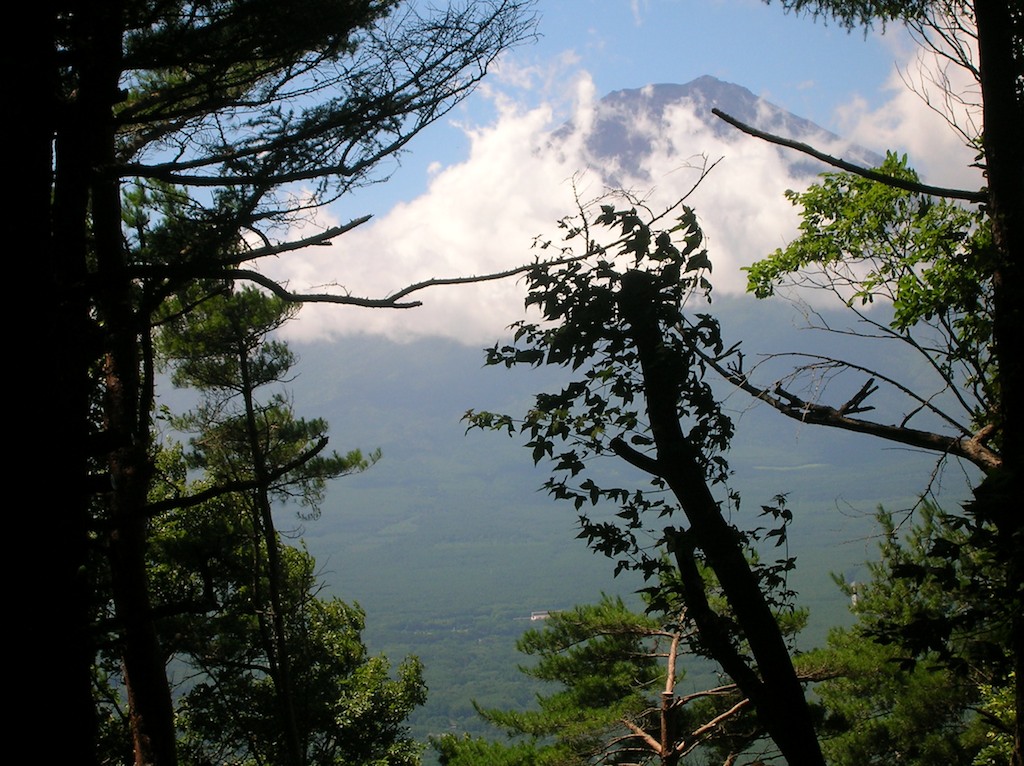 Fujisan from Top of Mt. Tenjo.
Sometimes a vail of clouds and fog shroud the shy sacred mountain of Japan, covering her totally. Today a wispy, white crown circles her head. Along with Japanese seekers, we hope for a clear glimpse of her summit. We enter the ropeway car with 30-plus others and ride smoothly part way to the top. Hiking the rest of the distance, we leave most of the crowds behind.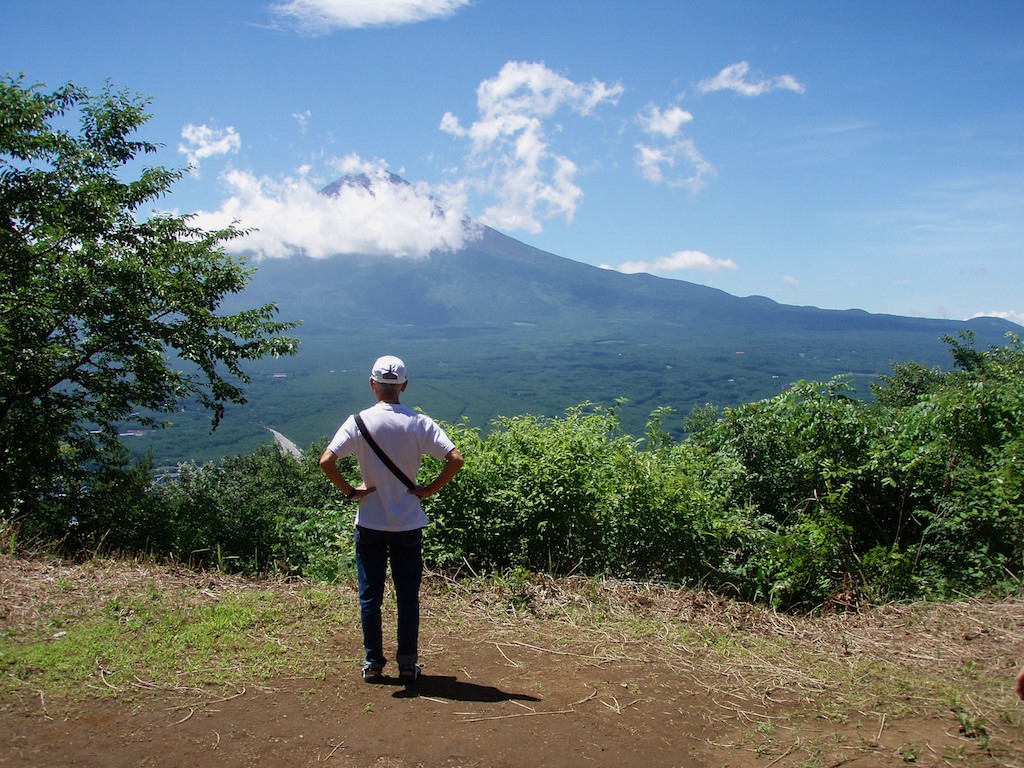 Hiker Watches Mt. Fuji From Mt. Tenjo.
We casually walk along with others—all Japanese—enjoying the crisp air. A group of three hikers stop to study their map. They plan on journeying further than the peak of Mt. Tenjo. While they view their map, the bashful Fuji shows her peak to those who watch. We hear a squeal of excitement from a Japanese girl and race into the open space where she and her boyfriend view the mountain. When we asked for a photo, they turned with enthusiastic spontaneity.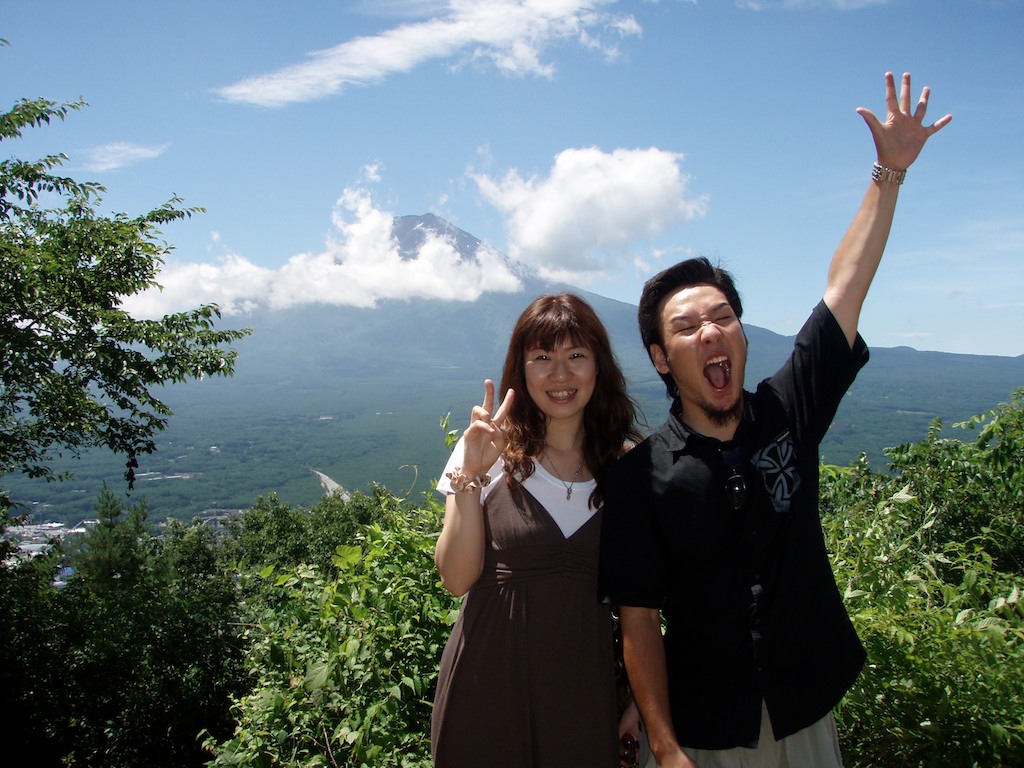 Celebrate Seeing Fujisan Crater and Peak.
Seeing Mt. Fuji is very exciting because of her tendency to hide behind clouds. So we too get excited when he shows himself several years later to those riding the Shinkansen bullet train between Osaka and Tokyo. The view quickly passes by. From the south, Mt. Fuji appears as male with bulky shoulders.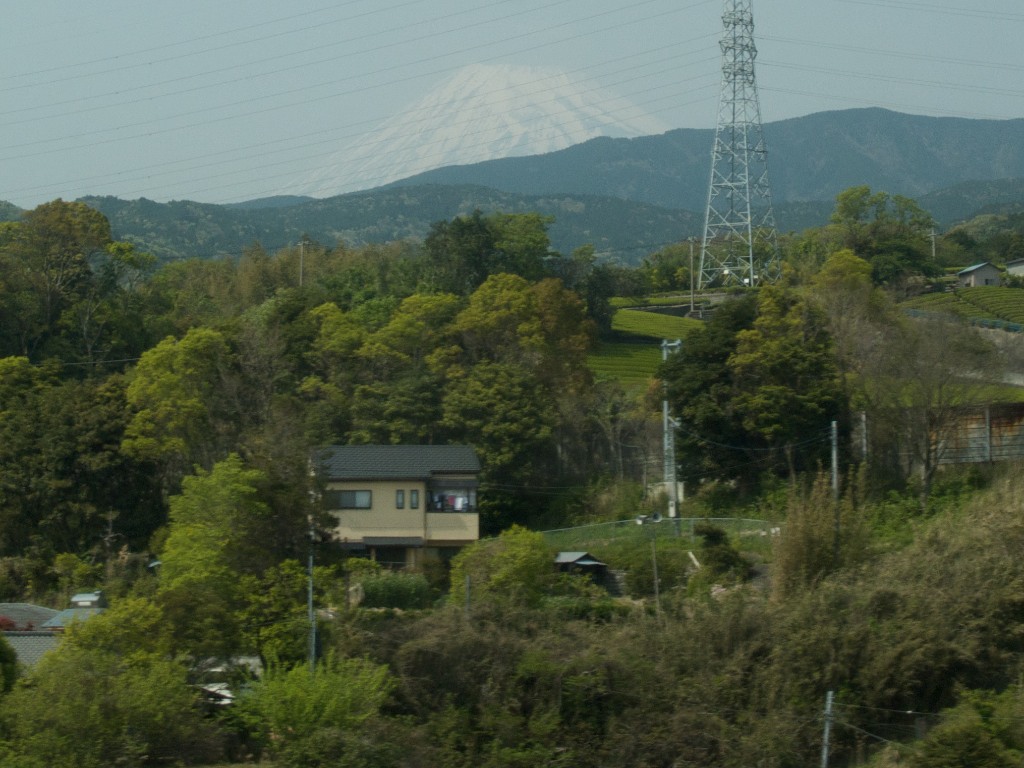 Fujisan From the Osaka to Tokyo Shinkansen.
On 22 June 2013, Mt Fuji became a UNESCO World Heritage site. UNESCO is the United Nations Educational, Scientific and Cultural Organization.