Japanese Accommodations - Hotels, Ryokans, Hostels, Apartments
Expensive by reputation, accommodations in Japan can be very affordable.
by Nancy Kerstetter
You have numerous options for overnight accommodations when traveling in Japan. Choose from traditional Japanese featuring futons or western rooms with beds. Select from a wide variety of types of accommodations including business hotels, international chains, ryokan, hostels, capsule hotels, luxury hotels and vacation apartments. Find temporary housing to fit your lifestyle by researching the many options available throughout Japan.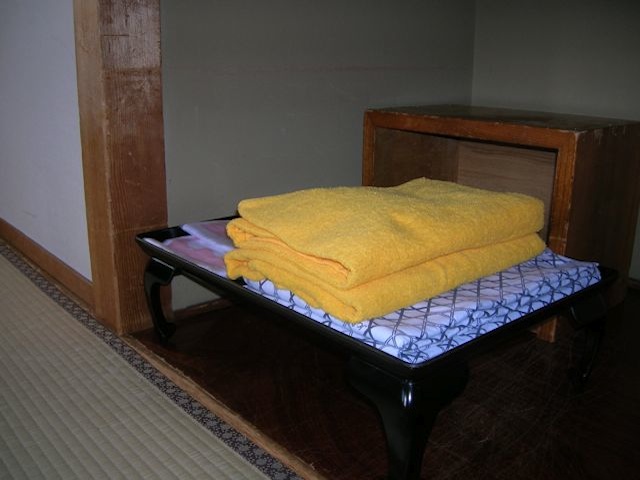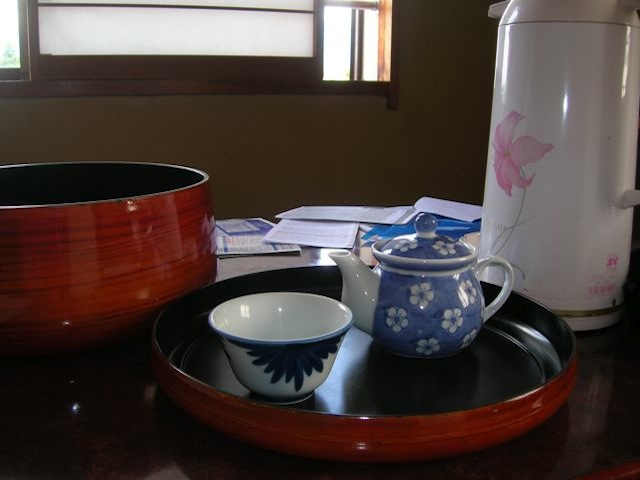 The host provides yukata, cotton robe, for guests to wear indoors as robe, pajamas, or as casual wear. Hot tea dispenser and tea cups are provided in each guest room at this Japanese-style accommodation.
Business Hotels
Business hotels cater to business travelers looking for convenient locations and amenities. Rooms feature private baths, desks with Internet connections and a choice of western-style or Japanese beds. Many have restaurants on the premises for a convenient quick dinner or breakfast. Find these small 100-200 room business hotels located adjacent to rail stations. Although business hotels cater to Japanese business travelers, international tourists are quickly discovering their conveniences as Japanese hospitality workers can adequately converse in English and rooms are moderately priced, comparatively speaking.
International Chains
International hotel chains offer outlets in Japan's largest cities. You can find Hilton, Westin, Marriott, Best Western and Hyatt hotels across the country. These hotels offer western-style accommodations and amenities familiar to American travelers. You should expect English-speaking hotel staff and international cuisine in chain hotels. These hotels are more expensive than business hotels, but can be comforting to less seasoned international travelers because of their resemblance to hotels back home.
Ryokan
Ryokan are small Japanese-style inns focusing on personalized, authentic Japanese hospitality. They feature 10 to 12 guest rooms enclosing a garden area. Isolated from busy and noisy city life, they are situated on quiet streets tucked away in tranquil neighborhoods. Ryokan specialize in traditional accommodations such as futons which is soft bedding used to sleep on the tatami straw mat floor. The rooms have sliding paper doors called shoji. The hosts provide each guest with a yukata, a cotton robe, and slippers to wear indoors. Many innkeepers pamper guests by personally preparing and serving a slow-paced, gourmet dinner. Ryokan tend to have curfews. Be aware of this when venturing out at night.
Hostels
In Japan, hostels are not just for college students. Though many do cater to the younger set, others offer accommodations for all ages including families. Typically, hostels are inexpensive alternatives for one, two, three or more traveling together. Most rooms are dormitory style. Bathrooms are shared facilities where you wear special shoes or slippers for sanitation purposes. Often guests are allowed kitchen access for food preparation and eating. A common room may offer television, Internet access, games, books as well as a place for socializing. Some hostels offer private rooms which work well for families traveling together. Be sure to check age restrictions as some do not allow children under the age of 10. The Station Inn at Kawaguchiko offers gender separated baths with a stunning a view of Mt. Fuji. Other amenities at hostels may include bicycle rental, luggage storage, recreational or workout facilities and coin-operated laundry equipment.
Capsule Hotels
For a uniquely Japanese experience, spend the night in a capsule hotel composed of tiny cubicles the proper size for lying in to sleep. Climb in your unit to discover such features as a privacy curtain, alarm clock, television, radio, light, bedding, and a panic button. Bathing facilities are usually provided on each floor. Added features at some capsule hotels are free pajamas and toiletries. Convenient for solo travelers on a budget, these inexpensive mini room hotels cater to male clientele, but some welcome women guests. Capsule hotels are found in large metropolitan areas like Tokyo and Kyoto.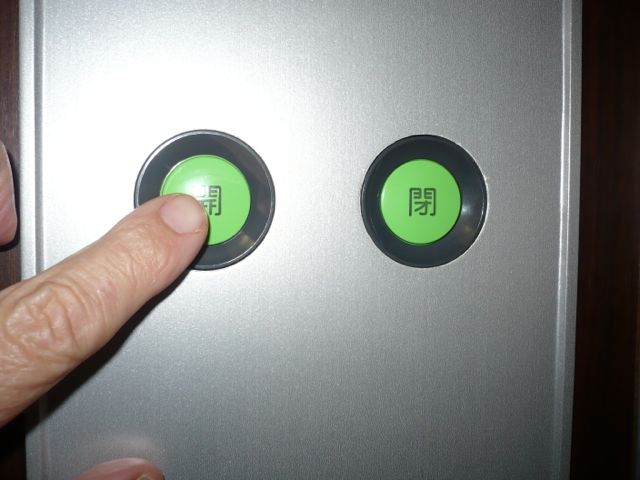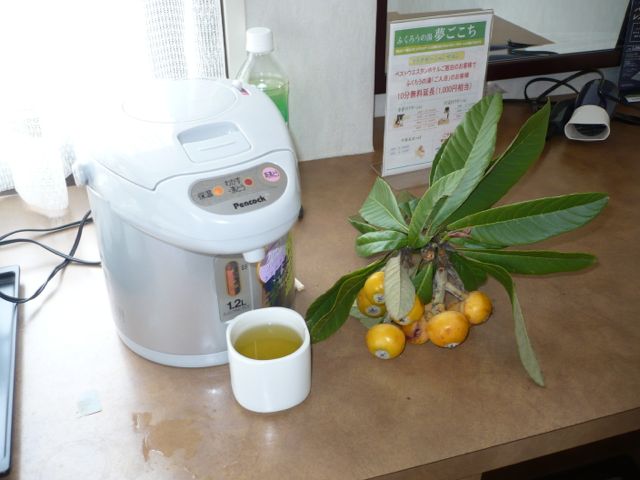 Even small hotels have elevators for the convenience of guests and staff. An electric pot in the guest rooms keeps water at a constant temperature and always ready for a cup of tea or noodles.
Luxury Chains
Travelers looking for luxury hotels and resorts will find ample to choose from in Japan's largest cities and resort areas. Choose from internationally-owned or Japanese-owned establishments offering services and amenities to pamper guests in extraordinary fashion. Sumptuous amenities may include spas, multiple on-site restaurants and bars, running tracks, tennis courts, spacious guest rooms with panoramic city views and private baths for soaking with a view. For instance, in Tokyo, try the Ritz Carlton located in the tallest building in midtown. It was designed by Frank Nicholson, a specialist in luxury hotel interior designs worldwide. Indulge yourself with Ritz extras such as marble bathrooms, twice-daily housekeeping services, limousine service and full-service beauty salon and costume salon.
Vacation Apartments
If you are staying in Tokyo or another large city for several days, consider renting a furnished apartment. Economical vacation apartments are plentiful in Tokyo, but practically non-existent in smaller locales. They tend to be located near transit stations for the convenience of tourists. As with typical Japanese housing, apartments are very compact. Each room has multiple purposes. Fully fitted small kitchens flow into living areas. Some units feature laundry facilities, a luxurious treat when traveling. Find vacation apartments by searching on the Internet. Look at the reviews of previous guests to get a fuller picture of the pros and cons of the unit you are considering. Check out the location on a map to be certain you know where it is located.