Seikan Tunnel - 24 Kilometers Under the Sea
Seikan Tunnel passes under Tsugaru Strait a distance of approximately 15 miles that separate Honshu from Hokkaido, the two largest of the Japanese islands.
by Bob Kerstetter
Just under 24 kilometers—approximately 15 miles—separate Honshu from Hokkaido, the two largest of the Japanese islands. The waters of Tsugaru Strait fill the space between, linking the Pacific Ocean with the Sea of Japan.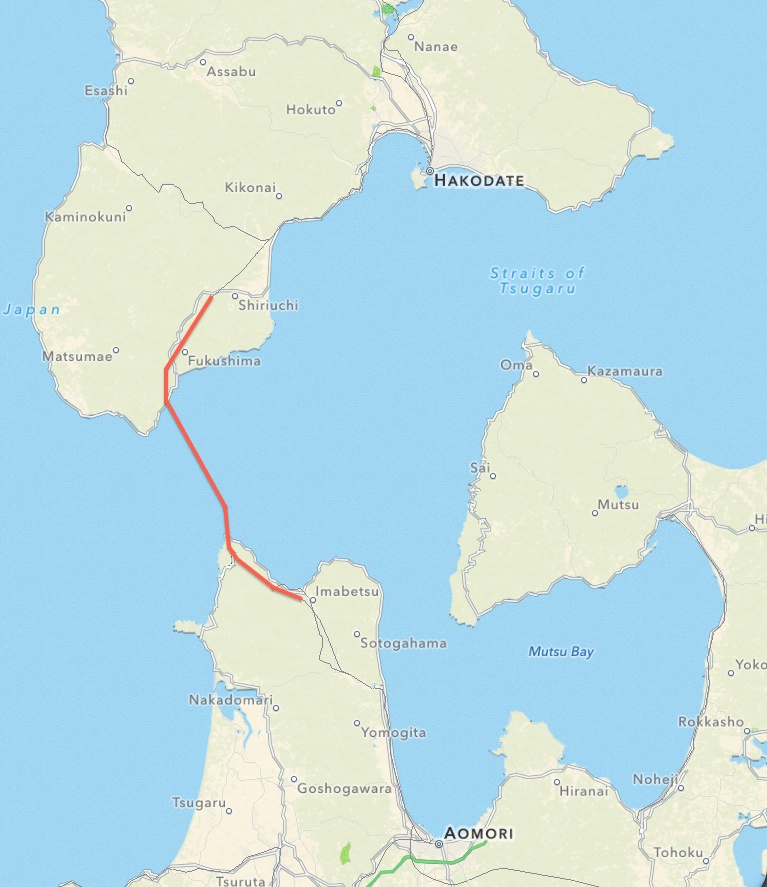 Boats originally connected the islands. Airplanes followed. After hundreds of people died in a storm-generated ferry accident while crossing the strait in the mid-1950s, Japan started thinking about safer and more economical means of inter-island transportation. In 1988 the excavated tunnel under Tsugaru Strait added trains to the travel options.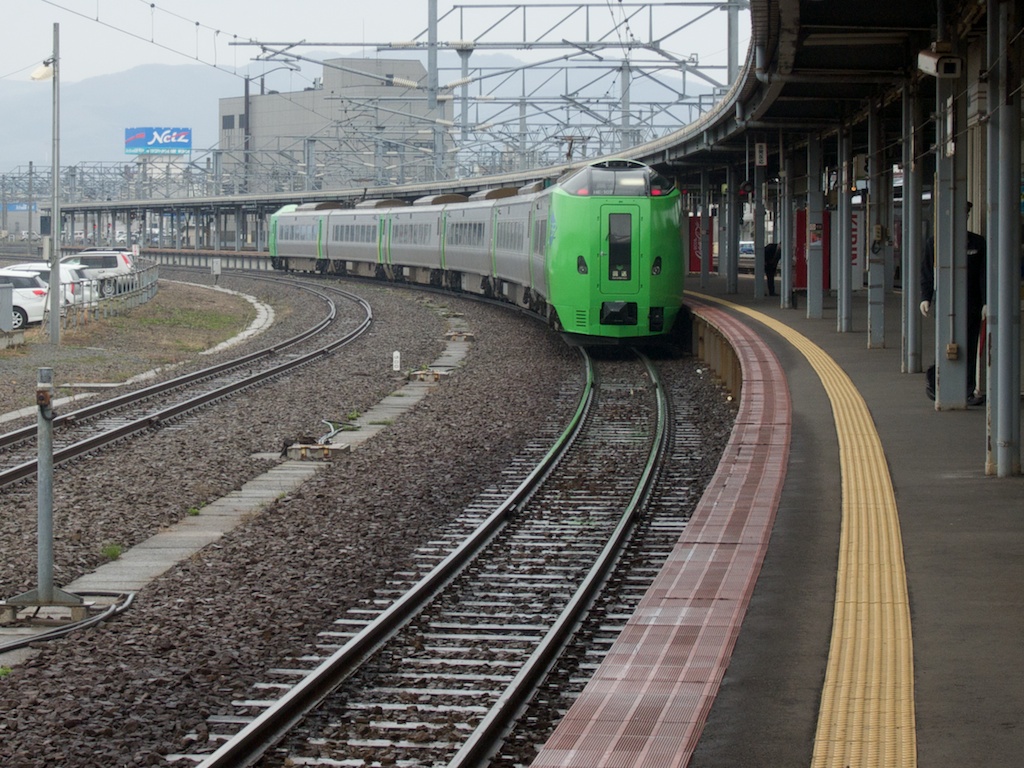 The Seikan Tunnel runs 240 meters—almost 800 feet—below sea level. In exact measurements, the tunnel keeps you underground for 53.86 kilometers, 23.23 of these run 100 meters under the seabed. The ride feels quiet, smooth and fast. From end-to-end, the tunnel trip lasts approximately 24 minutes.
While the train is of local variety, the tunnel rails can handle Shinkansen speeds. The Japanese bullet trains hope to start running in fiscal 2015, renewing rail riding to Hokkaido as a time-effective alternative to air travel.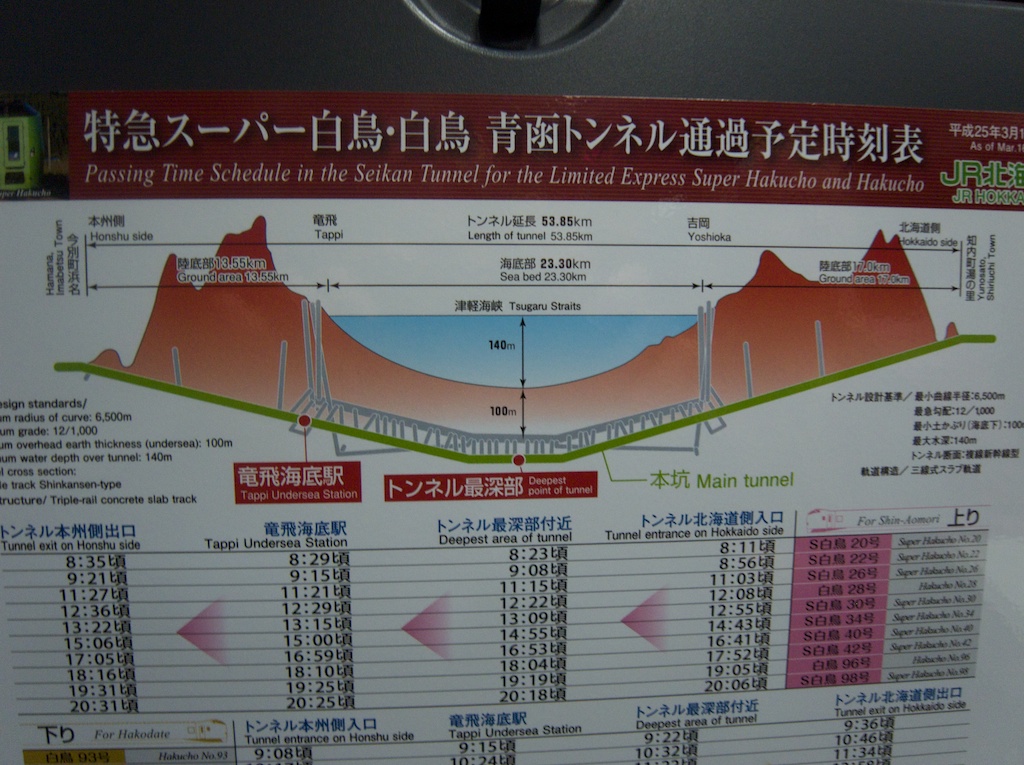 Japanese Language Words
English – Kanji – (Hiragana)
Hokkaido – 北海道 – (ほっかいどう)
Honshu – 本州 – (ほんしゅう)
Tsugaru Strait – 津軽海峡
Seikan Tunnel – 青函トンネル
Shinkansen – 新幹線
Photo and text copyright 2013 Village Hiker Publishing Company. All Rights Reserved. Copying, reproducing and distributing prohibited without written permission.