Movie Reviews
Reviews of movies--some old, some new.

3:10 to Yuma - Double-Dealing Money Mongers. When Pinkerton promises him a ranch-saving $200 upon success, Dan Evans agrees to ride guard. After all, Dan is a sharpshooter.

Born into Brothels - Children of the Sex Trade. Entering the red light district of Calcutta to film women in the sex trade, photographer Zana Briski falls in love with their children.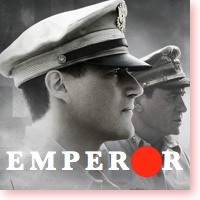 Emperor - the Movie. Emperor presents an historical fiction account of Douglas MacArthur and General Bonner Fellers working to save the Emperor of Japan from war crimes prosecution.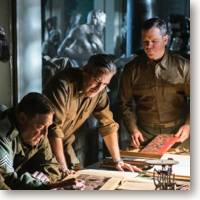 Monuments Men Movie. When World War II turns against Germany, Hitler begins to withdraw to the Fatherland, taking plundered works of art him and intent on destorying it should he lose the fight. Monuments Men movie tells the story of protecting and rescuing European art.