Japan Travel Without a Tour Guide
Japan is safe, clean, diverse and affordable. Almost anyone can travel Japan without a guide. To help you along, we give you Japanese travel tips, cultural essentials, travel experience stories and travel journal notes.
Japan Travel Tips
These are easy to do and help you enjoy your trip to Japan without worrying. Japan is a beautiful country with very nice people, so relax and enjoy.

Required Health Forms, Customs Declarations, Immigration Procedures — Things to expect beginning several hours before your plane arrives in Japan, including landing cards, customs declarations, health forms and immigration procedures.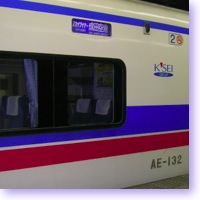 Arriving in Japan — Money, Transit from Airport, Luggage on Trains — When arriving in Japan here are some essentials to make your trip carefree — using ATM's, carrying cash, leaving the airport, storing luggage on trains…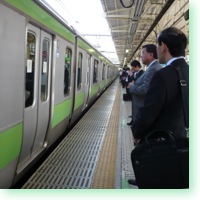 Moving Around Japan — Trains, Buses, Bicycles, Taxis, Walking — Japan moves efficiently. Traveling inside Japan is an amazing experience. Choose from trains, taxis, buses, bicycles, rental cars or even domestic air travel if you are going further afield.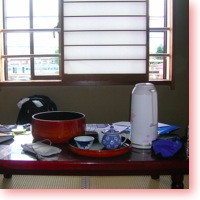 Lodging in Japan - Hotels, Ryokans, Hostels, Capsules, Apartments — Expensive by reputation, accommodations in Japan can be very affordable—even in pricey Tokyo. Choose from traditional Japanese to super modern.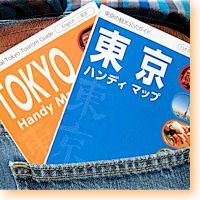 Tourist Maps for Japan — The most efficient and effective maps display the names of streets, parks, and buildings in Japanese. Local maps usually provide the most colorful, accurate and useful information.
Japanese Culture Essentials
Language, bathrooms, public baths, shoes, trains, futons—you can relax and enjoy your trip by learning a little about all of these before you head to Japan.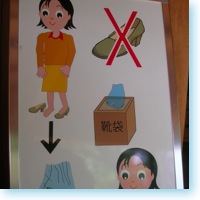 Travel Japan Without Knowing the Language? — Learning by doing! Bilingual signage and gracious Japanese people go a long way toward making your visit more enjoyable. Here are some other tips.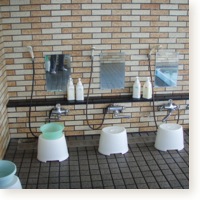 Bathroom and Washroom Ways and Means — While Japanese washroom and restrooms are normally very hygienic, some Westerners may initially feel awkward. You soon become comfortable with the Japanese Way.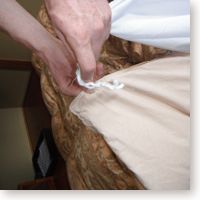 How to Lay Out and Fold Up a Japanese Futon — These step-by-step instructions show you how to be a good guest when staying at a traditional Japanese inn or ryokan where you often are expected to make your own bed.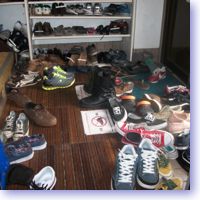 Japanese Shoe Etiquette: All About Slippers, Shoes and Bare Feet — Shoe etiquette is part of the overall cleanliness you find in Japan. Learning something about what to expect makes you a more thoughtful guest in restaurants, hotels, inns and ryokans.
Japanese Train Etiquette — You feel more comfortable and confident traveling on Japanese trains when you understand some of the etiquette. No one expects perfection.
Japanese Travel Experience Stories
Places we visit and things we do in Japan.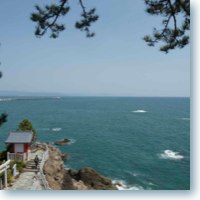 Katsurahama — Katsura Beach on Shikoku enchants you with its pebble beach, vertical cliffs, giant rocks, churning water and peaceful character.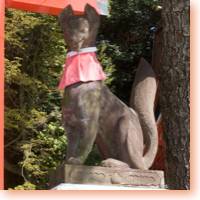 Foxes Guard Inari Shrine — Many believe the Shinto kami Inari sends messages by fox. The foxes in these photos work at Fushimi Inari Taisha, the Inari Grand Shrine—in Kyoto.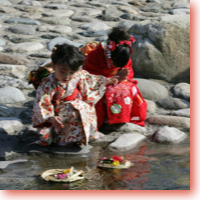 Hina Matsuri — On the third day of the third month, Japanese families celebrate, honor and pray for the moral strength and good health of their daughters.
Boys' Day Festival —While Japan officially designates May 5 as Children's Day, Japanese families tend to focus on the traditional Tango no Sekku.

Supporting the Weak — Creative ways the Japanese underpin weak limbs—in both the young and the old.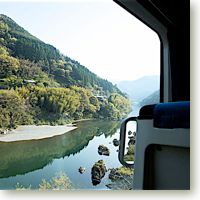 Kochi City — Take a Limited Express train from Okayama City, cross the bridges spanning the Inland Sea dotted small, steep islands. On Shikoku, you find quiet as you head toward Kochi City.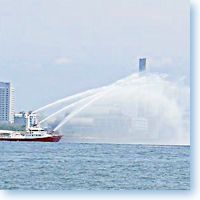 Sumida River — Escape the crowds of Tokyo. Take to the river for a serene view of the city in a relaxed setting. You are likely one of a handful of international passengers. The rest are Japanese.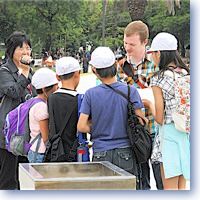 Hiroshima — While her numerous peace memorials draw visitors worldwide, international travelers also visit this city in western Japan for her natural beauty and rich culture.
Miyajima — A 10-minute ferry ride from the mainland 30 minutes south of Hiroshima, Miyajima offers a wide array things to do and things to see on a beautiful small island in Japan.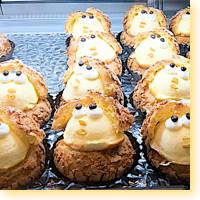 Mount Yoshino — Yoshino-yama in the Nara Prefecture operates as a natural organic tranquilizer. Even hyper-A-type, anxious, imperative and wound-up folks decompress at least a little when visiting this mountain.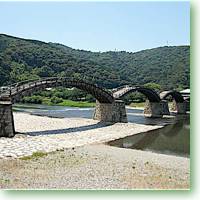 Iwakuni — An hour from Hiroshima, Iwakuni claims one of the most beautiful bridges in the world. You also might like the harmless white snakes with red eyes, the mountaintop castle, the cormorant fishing and the famous food.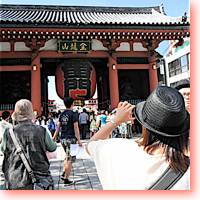 Asakusa — Small restaurants, side-by-side shops, a beautifully-bridged river, an ancient temple and the tallest ultra-modern structure in Japan mix together with traditional culture to create this human-scale community in Tokyo Metropolis.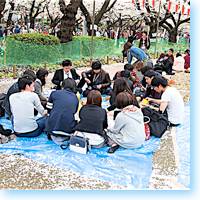 Ueno Park — The oldest public park in Japan, Ueno Park hosts more than 20 museums, Japan's premier zoo and over 1,200 cherry trees, plus many additional natural, historical and cultural attractions.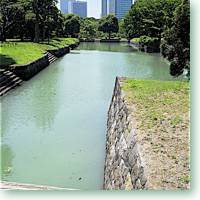 Hamarikyu Garden — This Edo-era garden creates a peaceful oasis of green in the midst of Tokyo skyscrapers. The park softens the high-rise towers, making them appear as designed to blend with the garden.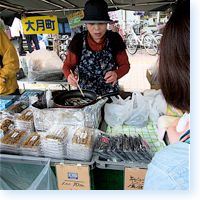 Kochi Sunday Market — One of the oldest street markets in Japan, the Kochi Sunday Market started in 1690. You find here high quality products, smiley-face prices and friendly people.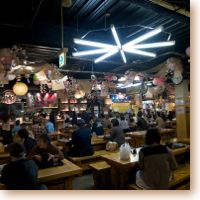 Hirome Market Kochi — When hungry in Kochi, you count on this market for fun and filling times with Japanese neighbors sitting at long tables. You can also shop here for various type of merchandise.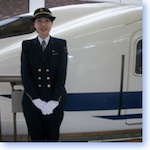 Riding the Japanese Shinkansen — At time when most countries expected the demise of passenger rail service, Japan developed the Shinkansen. Be sure to ride it when visiting Japan.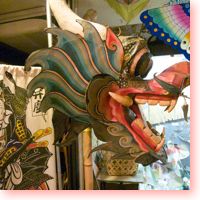 Tokyo Kite Museum — When you walk steps in Japan you often discover things you might miss by riding an elevator. Travel with us to the Tokyo Kite Museum.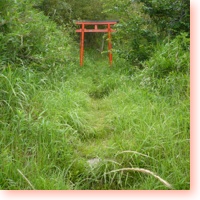 Chasing the vermilion Torii — We enter the Kii Peninsula on a mission, but arrive embarrassingly naked—socially, culturally and linguistically speaking. Chasing the vermilion torii helps us understand Japan at little.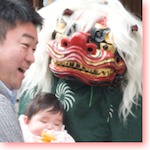 Japanese Lion Dance — The lion dances during the days of beginnings. It dances to push away evil spirits and bring on good luck. It begins to bite heads as it rushes into the watching crowd.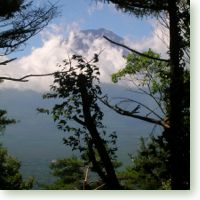 Views of Fujisan - Mt. Fuji of Japan — The volcanic cone feels mammoth when you observe her from a distance. This is because she stands alone, surrounded by lowlands far below the rim of her crater.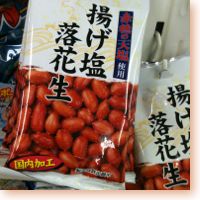 Convenience Stores: Well Stocked, Clean, Good Value Prices — Convenience stores in Japan are well stocked with fresh food — plus they are clean, competitively-priced and staffed with knowledgeable, helpful personnel.
Japan Travel Journal Notes
Enjoy these brief notes about Japanese people, places, things and ideas.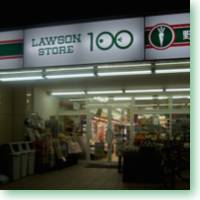 100 Yen Convenience Stores in Japan — Convenience stores are good options for hungry foreign travelers and tourists visiting Japan.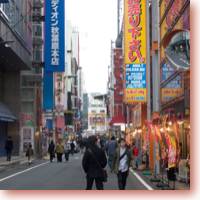 Akihabara Chuo-Dori — Akihabara—Akiba—houses hundreds of electronic outlets selling everything imaginable. Other businesses include duty free shops, pachinko parlors, meido cafés, entertainment venues and anime stores.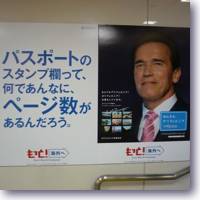 Arnold Invites Japan to California — A large poster in Tokyo Station featuring former governor Arnold Schwarzenegger invites Japanese travelers to visit California.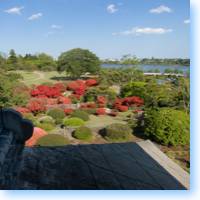 Azaleas in Kairakuen Garden Park in Mito Japan — Colorful azaleas bloom profusely in Kairakuen garden park in Mito City, near Tokyo, Japan.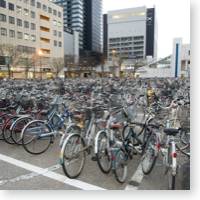 Bicycle Parking Lot in Niigata Japan — Bicycling is a popular means of traveling short distances, so bicycle parking lots are necessary near rail stations.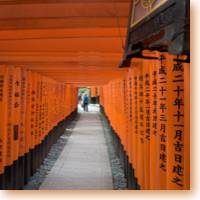 Vermillion Symbolizes Life Force, Counteracts Evil — At least 10,000 vermillion torii gates stand on the grounds of Fushimi Inari, a Shinto shrine in Kyoto.
Construction Site Markers in Japan — Construction sites in Japan use bright orange caution signs or cones, but also critters such as rabbits or frogs.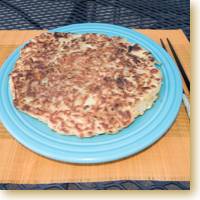 Cooking Okonomiyaki from Scratch – Second Try — Make Japanese Okonomiyaki at home using these cooking instructions and ingredients.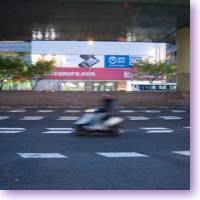 Crossing a Busy Street in Osaka Japan — Use an under street passageway to cross busy multilane streets in Japanese cities such as Osaka.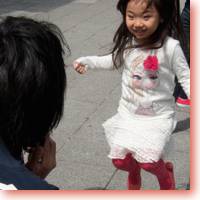 Cute Japanese Girl Photo Tells Different Story Cropped Four Ways — How you crop a photo dictates the story your photo tells.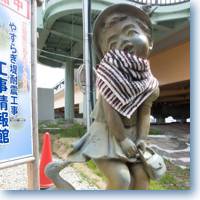 Duck Tugs Skirt of Girl in Niigata – A Sculpture — Sculptures populate the Shinano Riverside Promenade in Niigata City, Japan.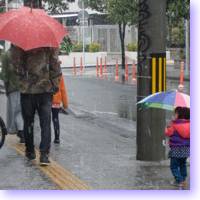 Falling Behind in Sendai Spring Snow — Under rainbow shelter she lags behind again. Playing in liquid flakes she understands fun in Sendai, Miyagi, Japan.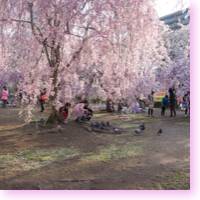 Full Bloom Weeping Cherry in Sendai — A weeping cherry blossom tree in full bloom stands in a Sendai park.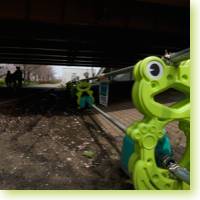 Full Photos of Japanese Construction Barriers — Colorful critters—rabbits, frogs, giraffes—mark construction sites in Japan.
Genmaicha Popcorn Tea from Japan — Genmaicha, or brown rice tea, mixes roasted rice with green tea to create a delicious pale tea with a refreshing nutty flavor and very little caffeine.
Good Luck Dolls — Daruma--the tumbling dolls of Japan--bring good luck to those who use them. As a daruma doll always lands on its feet, you can hope for good fortune during the year. 18-second daruma video.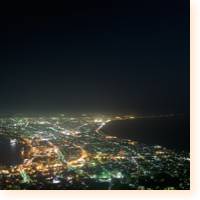 Hakodate from Mount Hakodate — Hakodate City sits like an hour glass between Hakodate Bay and Tsugaru Strait; the nighttime view from Mt. Hakodate is one of the most popular views in Japan.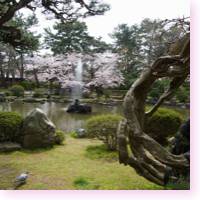 Hakusan Park Sakura in Niigata Japan — Hakusan Park in Niigata City, opened in 1873 as the first public park in Japan, is a popular destination for cherry blossom viewing.
How to Use a Japanese Futon — Learn how to lay out, sleep in and fold up a Japanese futon step-by-step.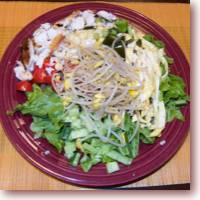 Japanese Cold Noodle Salad – Hiyashi Chuka — Hiyashi Chuka chilled noodle salad is perfect for a hot humid day.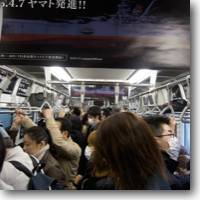 Japanese Rush Hour Train in Chilly Rain — Commuter trains are crowded, yet quiet, during rush hour.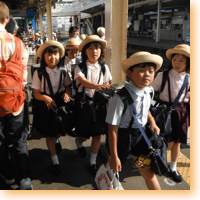 Japanese School Children on the Go — During school rush hour in Japan, children of all ages pack public trains, buses and sidewalks, moving in groups without adult guardians.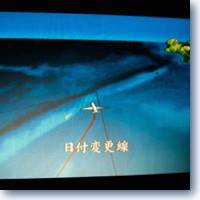 Flying 10 or More Hours — Travel tips for long flights between North America and Japan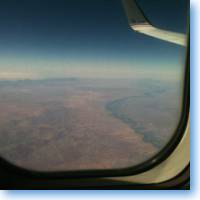 People Should Fly — Flight from Dallas/Forth Worth International Airport to Los Angeles LAX en route to Tokyo.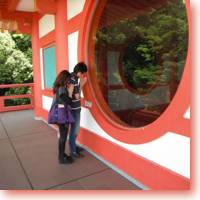 Kimiidera Temple on the Kansai Kannon Pilgrimage — A visit to Kimiidera Buddhist Temple in Wakayama City on the Kii Peninsula of Honshu in Japan.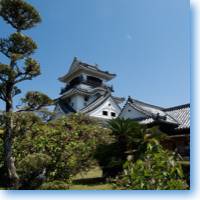 Kōchi Castle Remains from Feudal-Era Japan — Kōchi Castle, in Kōchi City on the island of Shikoku, remains as one of the few original feudal-era castles.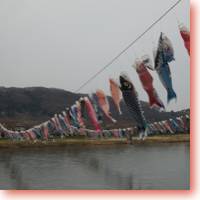 Koi Nobori Carp Flags for Boys — Streamers mark the coming of Children's Day—more traditionally Boy's Day—on May 5—to Japan.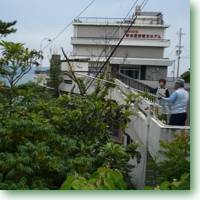 Kumquat used to be an Insult — A Japanese couple pick kumquats off a tree and offer them to an international visitor.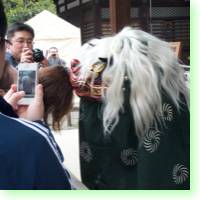 Lion Bite for Good Luck and Happiness — A protector lion bites the head of a female visitor to Yasukuni Shrine in Tokyo, Japan, to bring good luck and happiness.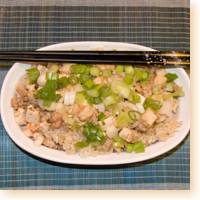 Mabo Tofuu! — Japanese Mabo Tofu recipe has origins in China.
Douglas MacArthur Headquarters Building in Tokyo — From his headquarters office in Tokyo, General Douglas MacArthur oversaw the occupation and reconstruction of Japan.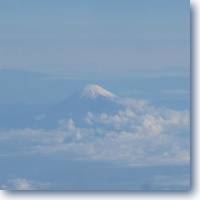 Mt. Fuji from 20,000 Feet — You seldom get to see Mt. Fuji without clouds.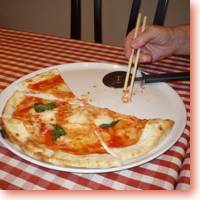 Multicultural Japanese Italian Pizza — Despite the thinness of the crust, you can pick up multicultural Japanese Italian pizza with your fingers and eat it American style.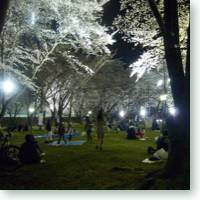 Night Hanami at Ka-Jo Castle Park — Lighting up the cherry blossoms at night brings thousands of visitors to the famous and popular Ka-jo Castle Park in Yamagata City, Japan.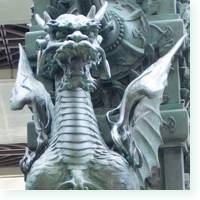 Nihonbashi — An old Tokyo Bridge — Explore Nihonbashi, an old Tokyo bridge with Kirin statues.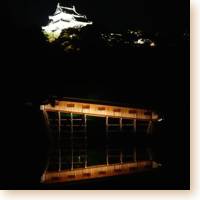 Ohashi-roka and Wakayama Castle at Night — Ohashi Roka is a covered bridge providing passage into the grounds of Wakayama Castle, Wakayama, Japan.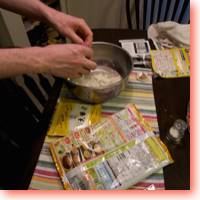 Okonomiyaki from Mix — A Gift from a Friend — A Japanese favorite food, okonomiyaki sits someplace between an omelet and a pancake, from a Western point of view.
Photos from Behind: Seeing What Japan Sees — A woman enjoys the shade of an umbrella while viewing Sendai City from the top of Aoba Castle, also known as Sendai Castle.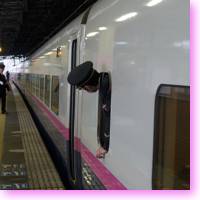 Riding the Amazing Japanese Shinkansen — The Japanese Shinkansen ideally meets many of the passenger transportation needs of this densely populated mountainous country.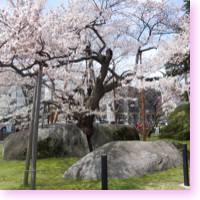 Rock Splitting Cherry Tree in Morioka — A cherry seed of the Edo Higan variety slipped into a crack in a granite rock—a fairly large rock in Morioka, Japan.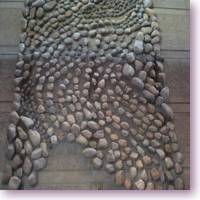 Rock Waterfall in Wakayama City Museum — At the Wakayama City Museum in Wakayama, Japan, we noticed a flow of rocks on the concrete wall of the lobby constructed to depict a rock waterfall.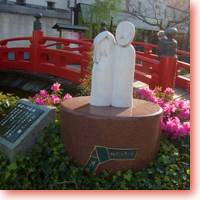 Sad True Story of Harimaya Bridge — The true love story involves a Buddhist priest and young woman who fell for each other and met at Harimaya Bridge.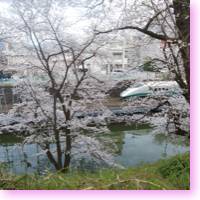 Sakura and Shinkansen in Yamagata City — We catch the Shinkansen on camera while touring the cherry blossoms at Ka-Jo Castle in Yamagata City.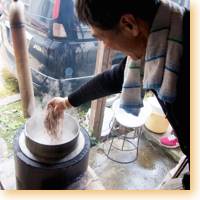 Saturday Soba Party in Japan — Soba party celebration features local residents and soba noodles made from buckwheat flour that comes from fruit seeds not cereal grains.
Sea of Japan Makes Japan Separate — Artificial breakwaters stretch into the Sea of Japan from the beaches of Niigata City, Niigata Prefecture, Japan.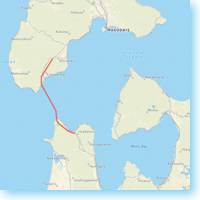 Seikan Tunnel 24 Kilometers Under the Sea. — Seikan Tunnel passes under Tsugaru Strait a distance of approximately 15 miles that separate Honshu from Hokkaido, the two largest of the Japanese islands.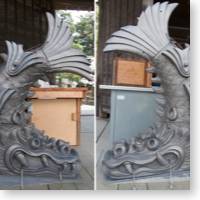 Shachi Protect Castles from Evil Spirits and Fires — As defensive weapons, shachihoko traditionally provide protection to castles in Japan.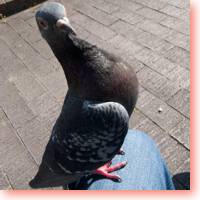 Shy Pigeons of Japan — Japanese pigeons—other than the obvious language difference—behave like their peers worldwide.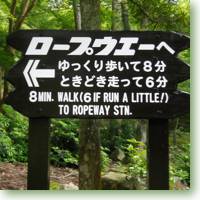 Signs of our Japanese Times — When we travel in Japan, invariably we encounter unexpected sights as we visit various cities around the country, including interesting signs.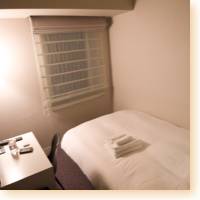 Small Rooms or Large Rooms When Traveling in Japan — When you visit Japan you can stay in large rooms and pay large room rates. You can save big money by staying in small rooms.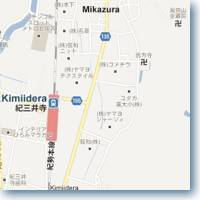 Swastika in Japan — Japanese maps display hundreds of swastikas. You also see them elsewhere on decorative containers, fans and building edifices, as examples.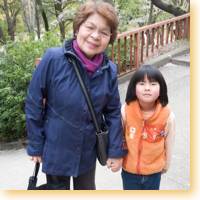 Taking People Pictures in Shy Japan — We find the best way to shoot people pictures in Japan is simply to ask.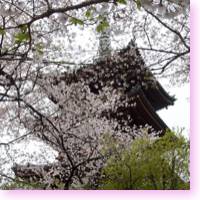 Top Levels of Five-Roof Pagoda — Cherry blossoms frame the five roof pagoda adjacent to Tōshō-gū, a Shinto shrine in Ueno Park, Tokyo, Japan.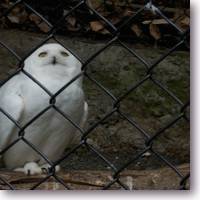 Truth About Hedwid. We Promised Not to Tell Until Now — Formerly the snowy owl belonging to Harry Potter, Hedwig today remains alive, well and happy in a Japanese zoo near Tokyo.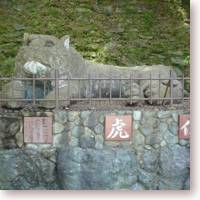 Wakayama Castle on a Tiger Shaped Hill — The unifier of Japan in the last part of the 16th Century, Toyotomi Hideyoshi built Wakayama Castle on a hill overlooking the city of Wakayama.
Walking Japan Blind — Beaded tactile tiles mark obstructions for the blind and near-blind on sidewalks in Japan.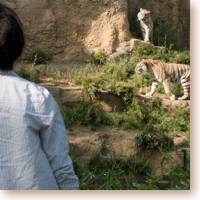 Woman and Two Tigers at Tama Zoo — Tama zoo, a naturalistic zoo, simulates and emulates the natural environments of many of its residents.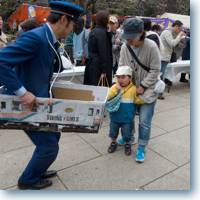 Yasukuni Shrine Security Officer Loses His Hat — A security officer attempts to play with a young shy boy at Yasukuni Shrine, Tokyo, Japan.