Practical Scooters
Scooters make sense in the densely populated cities of Taiwan
by Bob Kerstetter
Like the people of Taiwan, scooters are practical. Their small wheels start rolling easily. The roads have few if any potholes to plunge you to injury or death by trapping the wheels. Passengers can sit behind or—illegal, but regularly practiced—can stand on the platform between the driver and the controls.
Legally, scooters hold the right of way over cars and trucks. They pass on left or right, even between a lane and the curb. Drivers of the larger vehicles must—by law—check all mirrors before turning. Hitting a person on a scooter brings legal consequences. Scooters make sense in the densely populated cities of Taiwan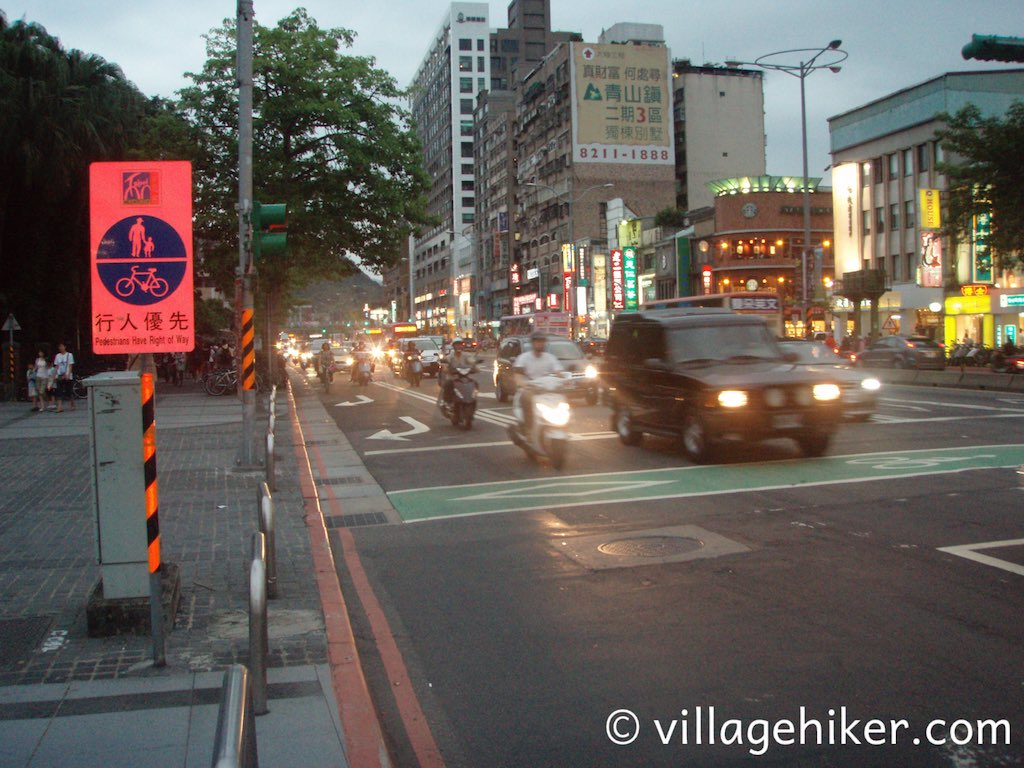 Four-wheel and two-wheel vehicles mix well on the streets of Taipei.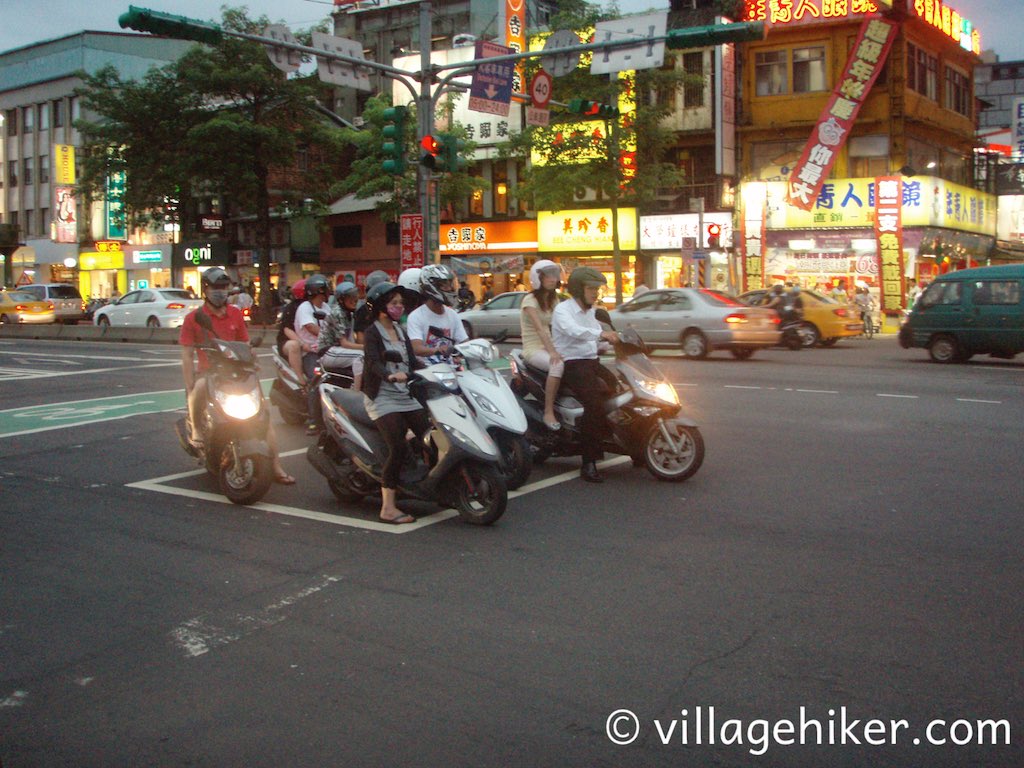 In this genuinely polite and pragmatic country, scooters are given special considerations, meaning the last shall be first, at least at traffic lights. When the traffic light turns red, scooters continue to weave through the stopped four-wheelers to the scooter zone at the front of the line. This keeps the traffic moving.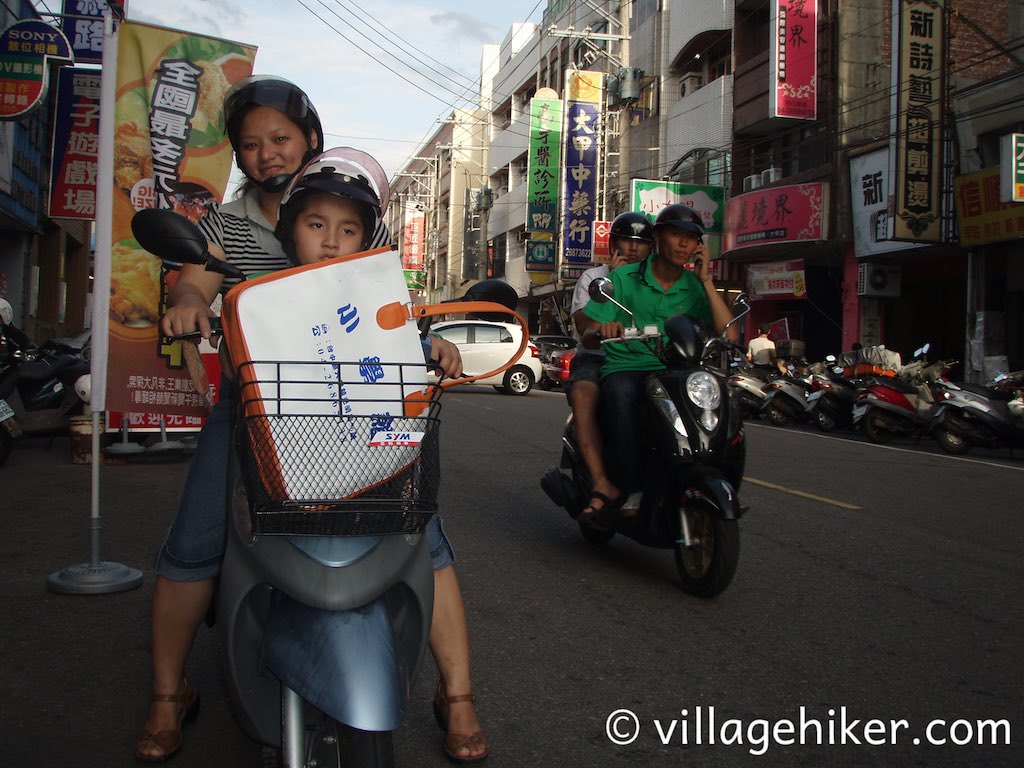 Mom and son get ready to head out, while two cellphone chatters zip by.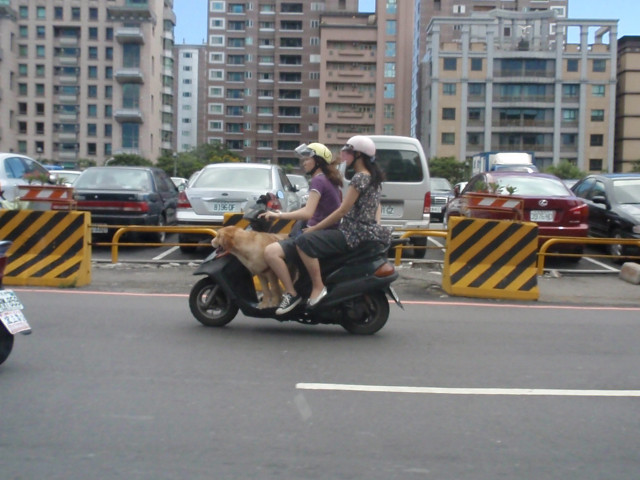 Girls and dog on Taiwan Scooter, photographed by Darrell Bock near Taipei 101.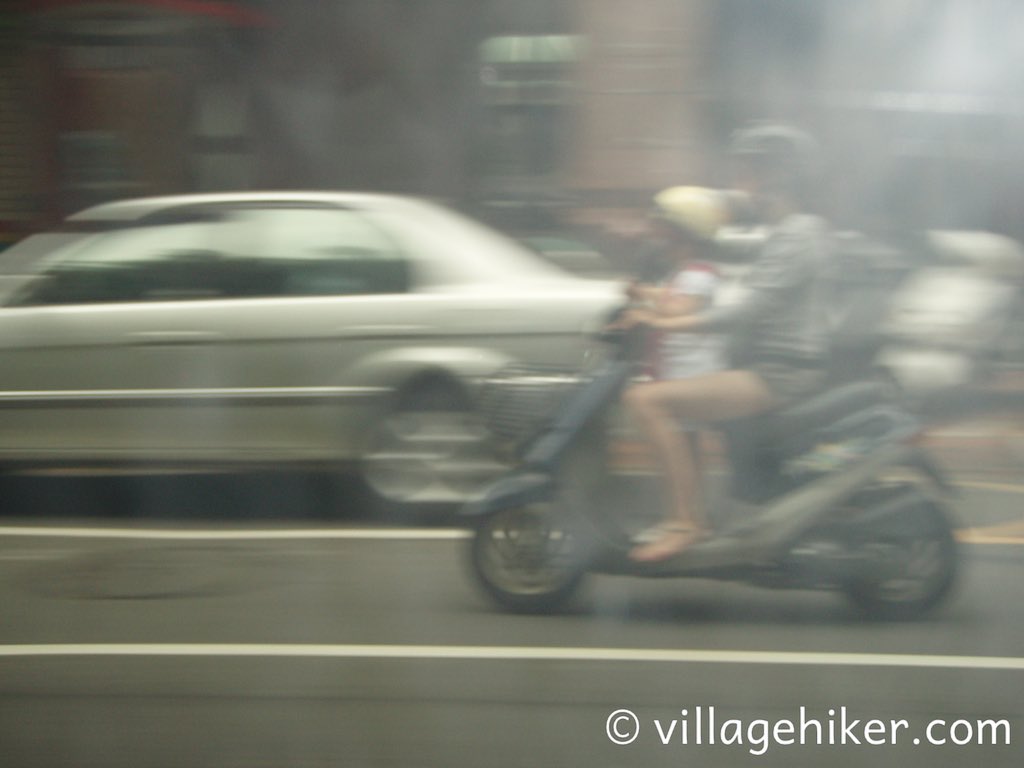 Can you see the second rider?