Shy Pigeons of Japan
Japanese pigeons--other than the obvious language difference--behave like their peers worldwide.
by Bob Kerstetter
Japanese pigeons—other than the obvious language difference—behave like their peers worldwide. Feed them and they stick with you forever. Run out of food or frighten them and they simply fly way.
Pigeons of Uneo Park
We meet some in Ueno Park in Tokyo. They gather around some boys snacking on ice cream, the birds enjoying the cone crumbs as they strike the earth.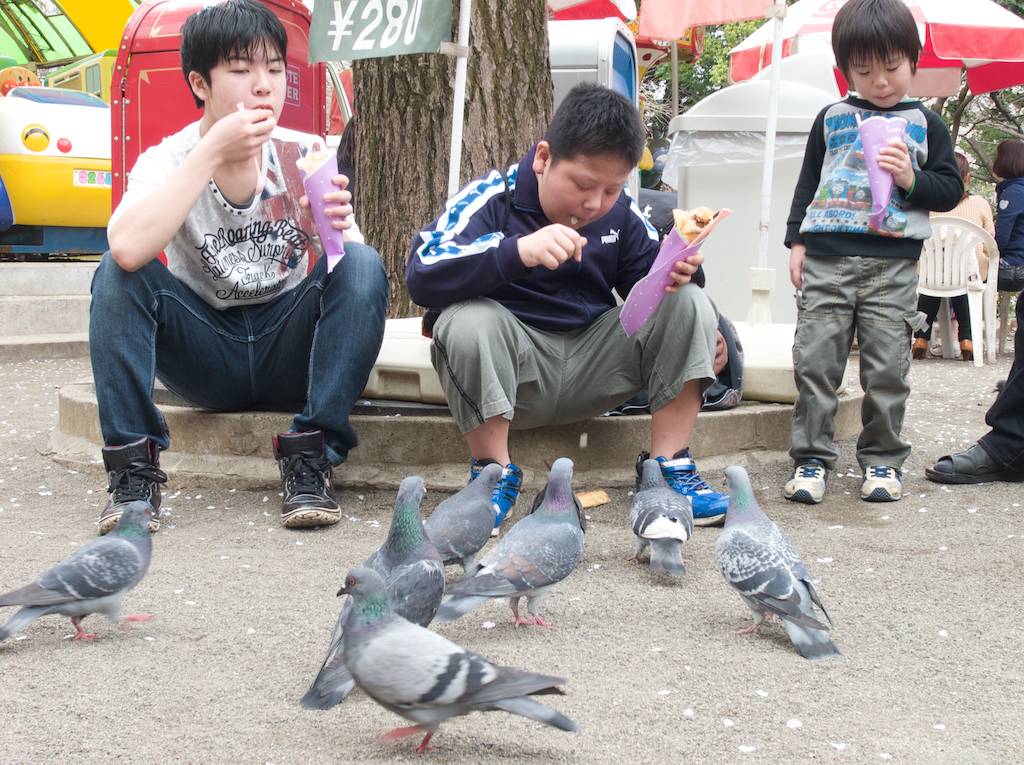 Pigeons of Osaka Castle
At Osaka Castle, a romantic photographer coaxes his girlfriend into posing with several relatives of the dove. All goes fine…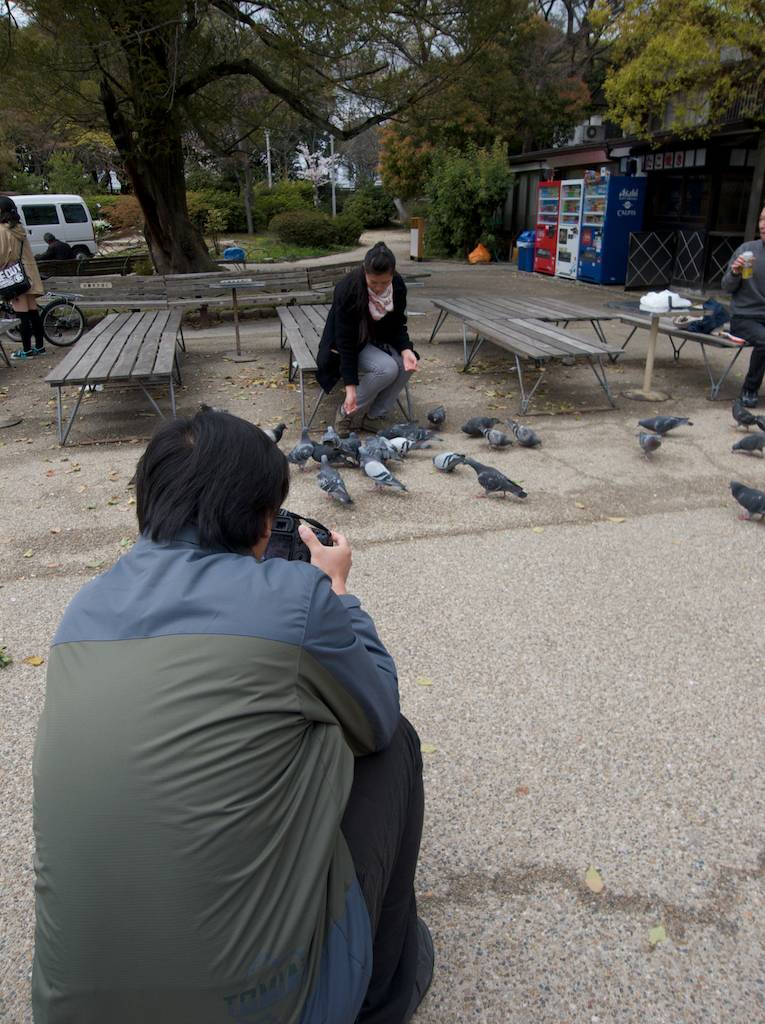 Then something spooks her fair-feathered friends, with fear overcoming food.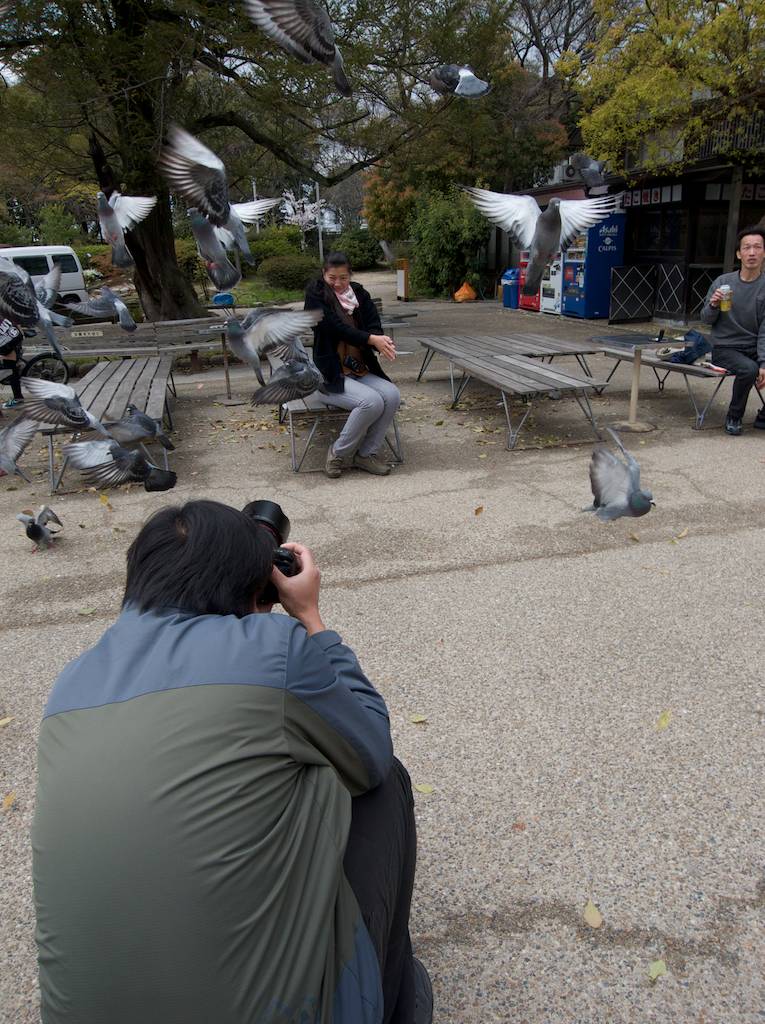 Pigeons of Kochi
A day or so later at Kōchi Castle we spot a group of young professionals on their lunch break, sharing grub with a fleet of silver fliers.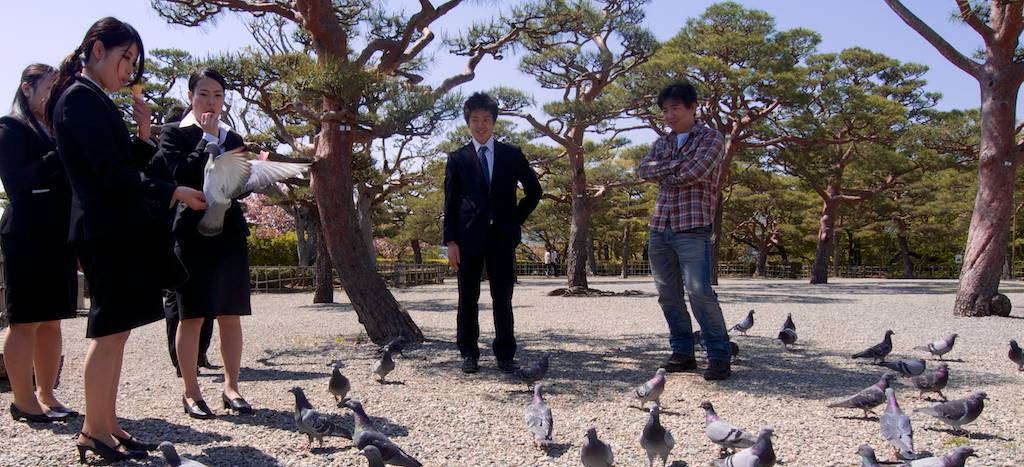 Later we personally meet another one—a really handsome bird. Given what happens next we suppose the 5.8 Richter Scale earthquake earlier in the day altered the usually shy nature of this Japanese pigeon. The bird approaches us during lunch and politely begs for some crumbs. Normally being somewhat compassionate to those in need, we share…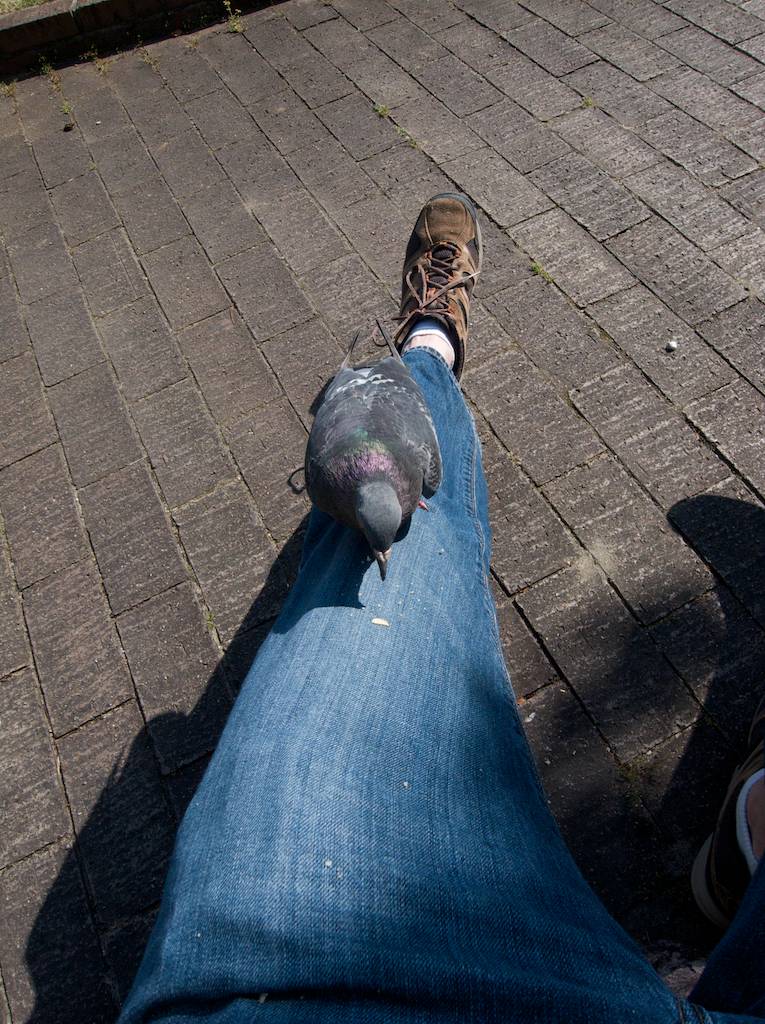 When all is gone, the now entitled bird jumps on my knee, suggesting there may be more where that came from…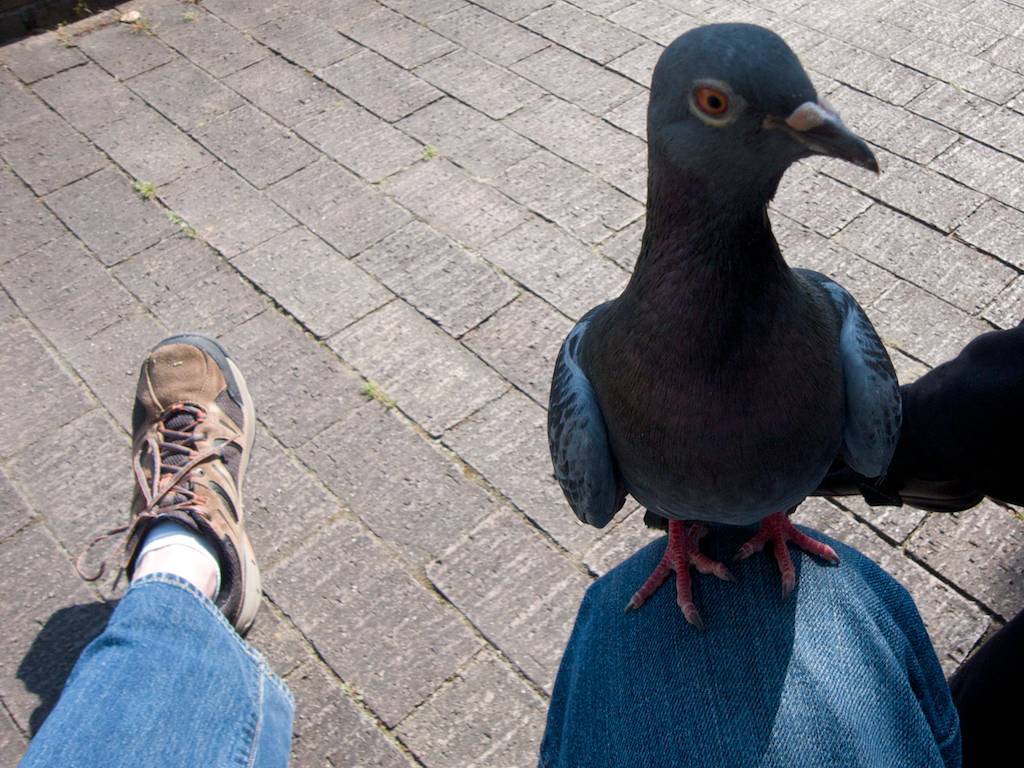 Plus, it belongs to him. All of it. Perhaps others feed him, too.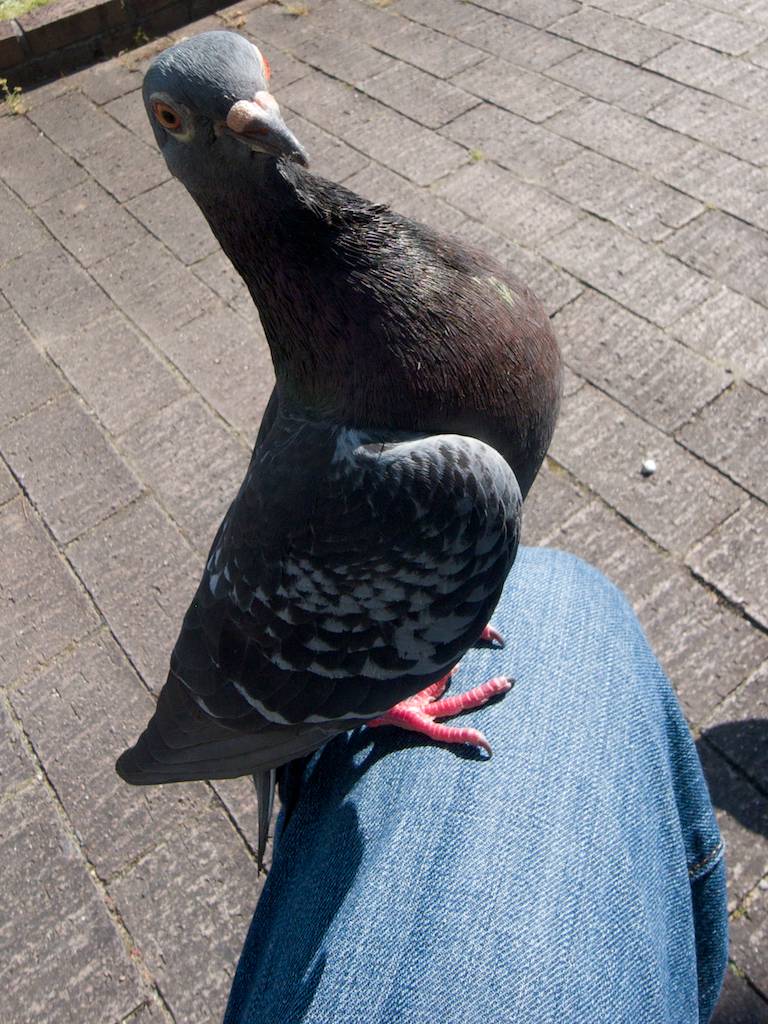 Pigeons of Wakayama Castle
Just maybe we miss the warning about slightly assertive pigeons when eight months earlier several at Wakayama Castle approach us seeking a sip of orange juice.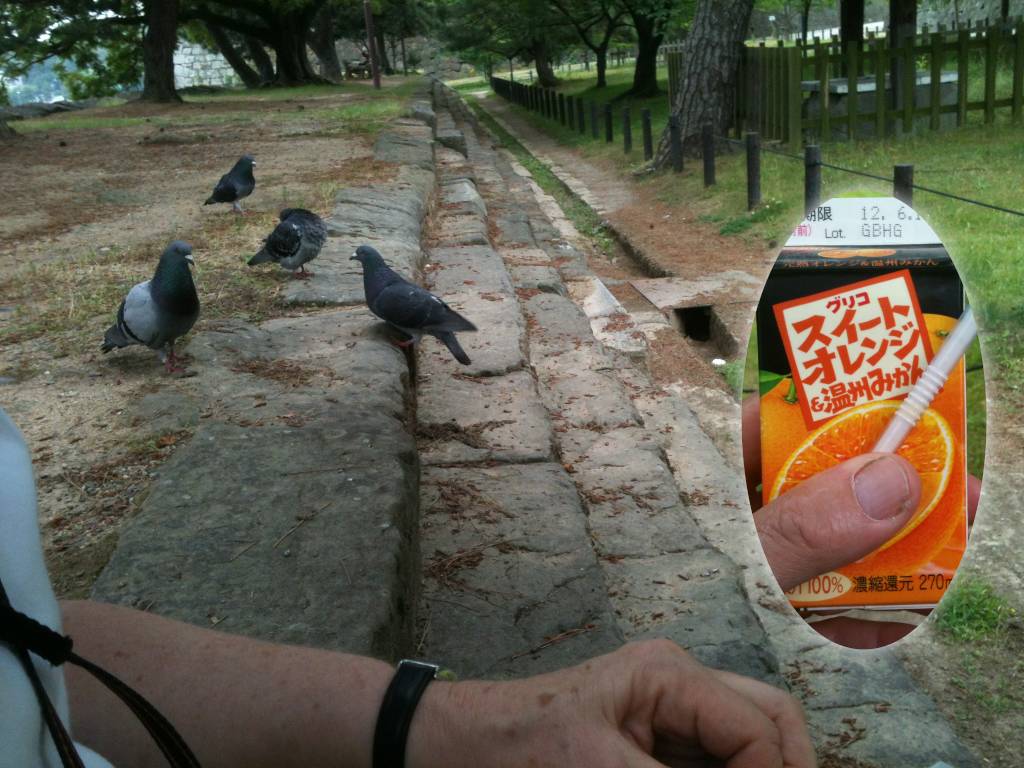 Pigeons of Sendai
But, whatever, our favorite pigeon time follows the adventures of a sister and brother as they feed some fowls during cherry blossom viewing—hanami—in Sendai.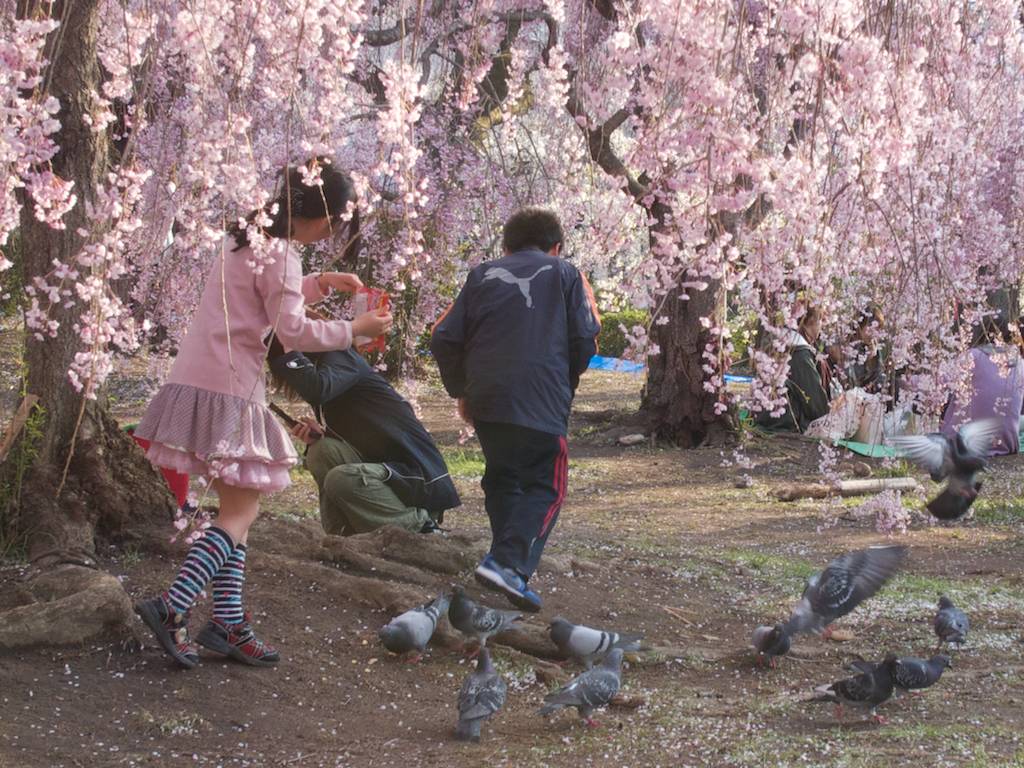 Japanese words in this article.
English, Hiragana, Kanji
Pigeon, はと, 鳩
Hanami, はなみ, 花見