Leave the Crowds Behind--Visit Kochi on the Undeveloped Verdant Island of Shikoku
Take a Limited Express train from Okayama City, cross the bridges spanning the Inland Sea dotted small, steep islands. On Shikoku, you find quiet as you head toward Kochi City.
Kochi is an attractive, diverse city perched midway on the southern coast of Shikoku, Japan's emerald jewel. Depending on the season, you can linger beneath the delicate cherry blossoms near the ancient castle, watch for whales offshore or join thousands of costumed dancers in the Yosakoi Matsuri Festival. Old meets modern in Kochi.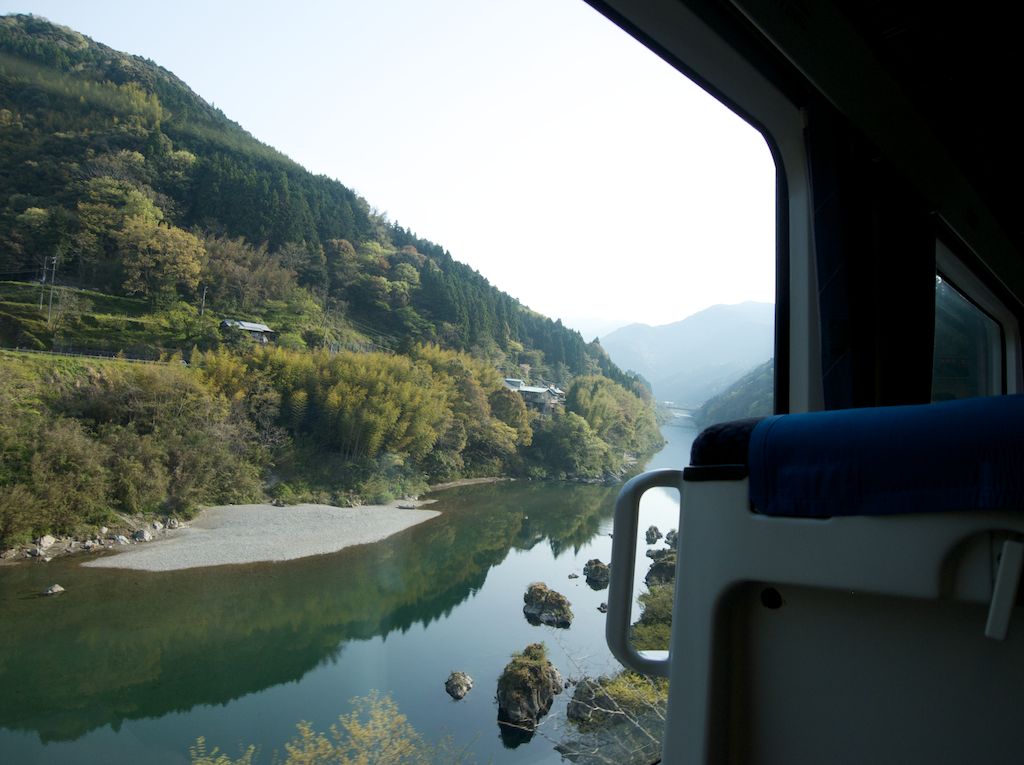 Shikoku countryside from train photos. Prepare to witness steep green hillsides and plunging rivers as you train through Shikoku en route to Kochi. Shikoku island is largely undeveloped.
Located on the smallest of Japan's four main islands, Kochi and the rest of Shikoku were reachable only by boat until 1988 when the first long bridge was completed connecting Shikoku to Honshu. Limited access helped form the mystique of the region and kept the population low. Lush verdant hilly vegetation split by streams, rivers and gorges mark the island as a nature lover's paradise. History-rich Kochi is one of the larger cities which attract visitors now arriving by rail, bus, car, bicycle, air and boat.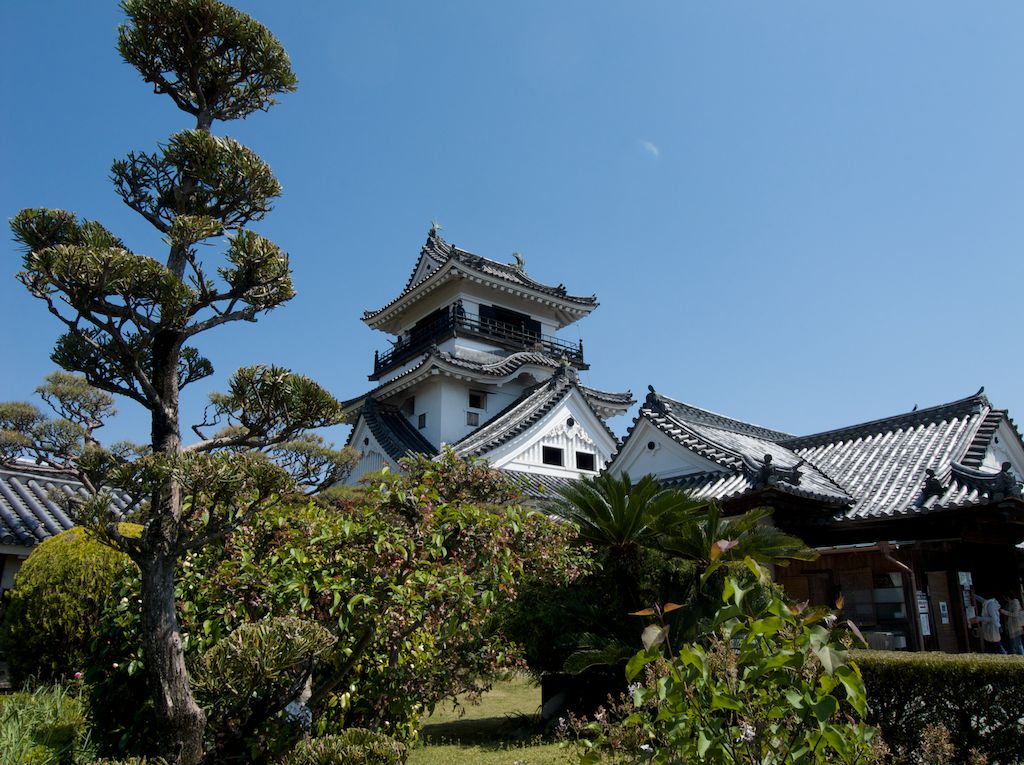 Kochi Castle is an Original Feudal-Era Castle in Kochi Japan. Kochi Castle in the City of Kochi on the Japanese island of Shikoku stands as one of the few original feudal-era castles remaining in Japan. Kochi Castle still has its original gates, storehouses and donjon, all made of stone foundations and wood structures.