Japanese Rush Hour Train in Chilly Rain
Commuter trains are crowded and quiet during a wet Tokyo rush hour.
by Bob Kerstetter
Hundreds of thousands of people crowd onto commuter trains in Tokyo and other large cities throughout Japan. While they jostle against each other they also maintain their space.
This crowded rush hour train in Tokyo moves along almost silently inside, as chilly rain taps on the windows on an April sakura day. When we ask a friend about this behavior, she replies, "130 million of we Japanese live in a small space. We know we have to get along, so we do."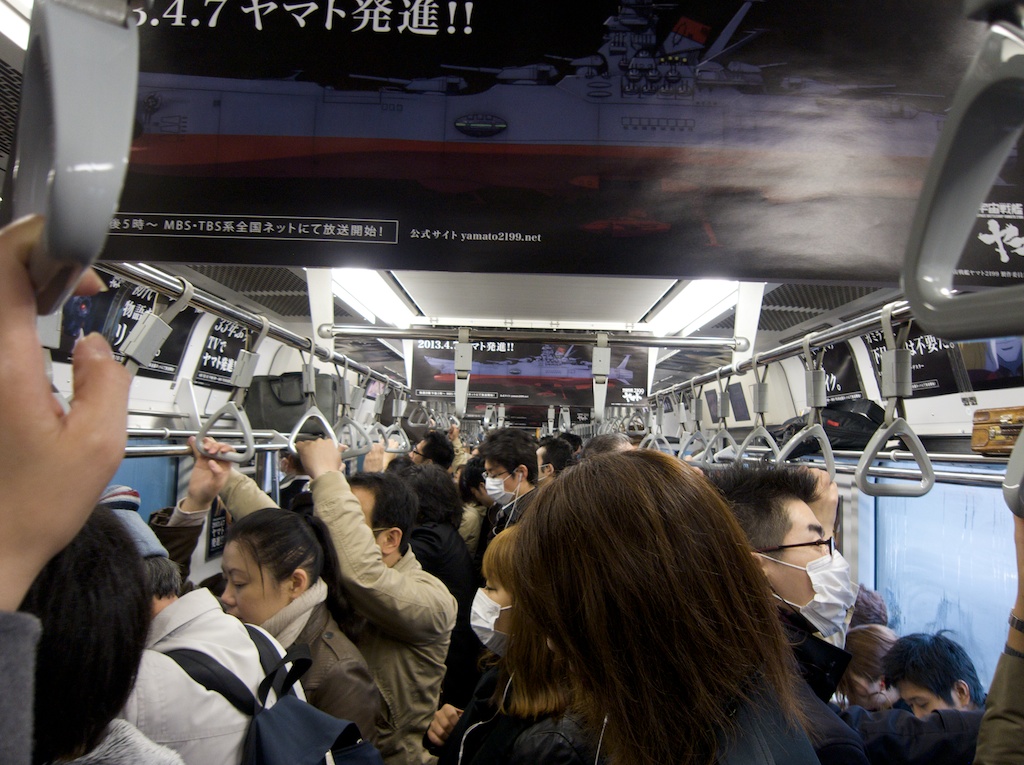 Tokyo 東京, Tokyo Metropolis 東京都 東京県