Japanese Convenience Stores
Convenience stores in Japan are well stocked with fresh food plus they are clean, competitively-priced and staffed with knowledgeable, helpful personnel.
by Nancy Kerstetter
Convenience at Supermarket Prices
Looking for breakfast or lunch on-the-run? Need an umbrella? International ATM? First aid products? Reading glasses? Tissues? A bottle of wine? When traveling in Japan and other Asian countries, you may find that a convenience store is a great source for everyday needs.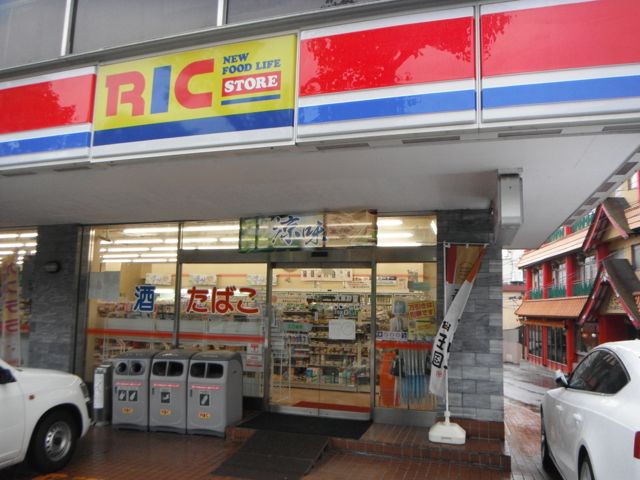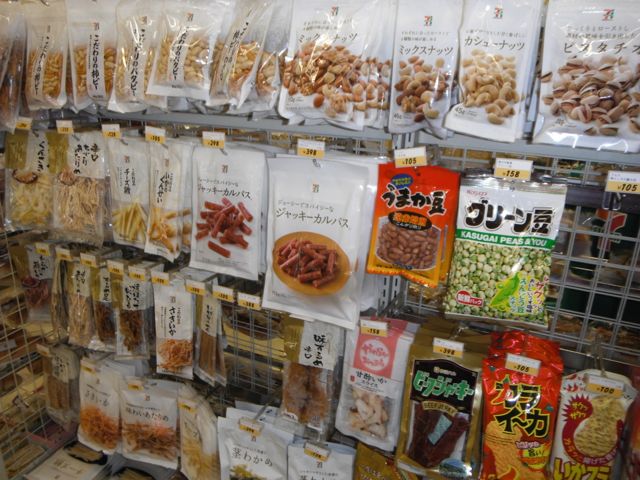 RIC convenience stores make a small chain in Japan. The are excellent—when you can find one—for food, beverages and personal items. This one sits across the street from the Nagasaki Atomic Bomb Museum. Japanese snacks are plentiful in convenience stores as are American brand candies.
Though studiously avoided in your hometown, except for dire emergencies, convenience stores in Japan may provide many needed services for globetrotters far from home. They offer a wide variety of products in one location and are strategically located in neighborhoods near hotels, train stations, restaurants and other shopping making them easy to find. Over 40,000 convenience stores called konbini are spread across the country.
Top Three Japanese Convenience Stores
Japan's top three convenience store chains are 7-Eleven, Lawson and Family Mart. 7-Eleven and Family Mart both originated in the United States but moved into the Japan market in the mid 1970s. Convenience stores are big business in Japan where convenience store chains regularly post record profits. They are successful because they accommodate to the needs of customers. For example, they carry fresh foods which has contributed to their increased popularity with women and seniors. Out-of-country visitors can benefit from their broader supply of merchandise too.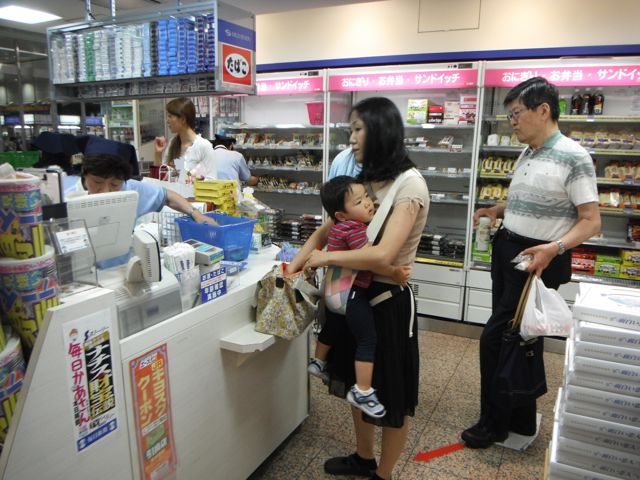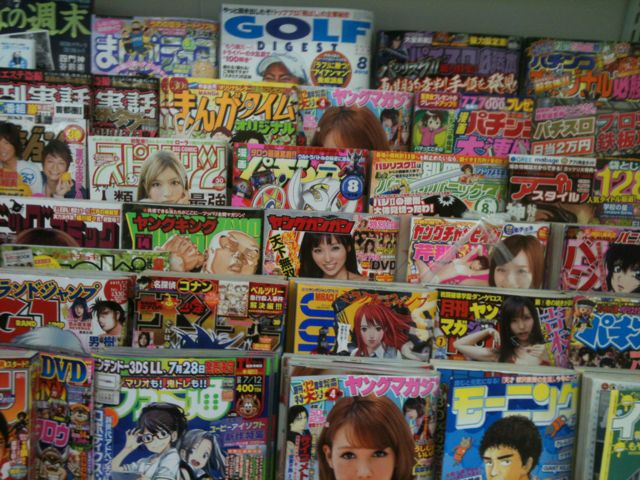 Several mid-size convenience stores offer food, drinks, souvenirs and reading material in Shin-Osaka train station. Japanese snacks are plentiful in convenience stores as are American brand candies.
Stocked Like Small Complete Supermarkets
From an American point of view, Japanese convenience stores are similar to small complete supermarkets because of the breadth of products. The stores routinely stock basic grocery items including fresh fruit, salads, entrees, sushi, bento lunches, sandwiches, breakfast foods, desserts and snack foods. Drinks include water, fruit juice, sodas, beer, sake, wine and milk. They carry magazines, newspapers, manga and maps. You can find household items such as toilet paper and dish soap. Personal hygiene and beauty products are also carried at most convenience stores. Seasonal products include fireworks, holiday candies and baked goods. Here is the spot to purchase hot fried chicken, American dogs (hot dogs) or fries for a taste of home. In Japan, 7-Elevens also offer video games, music CDs and DVD movies.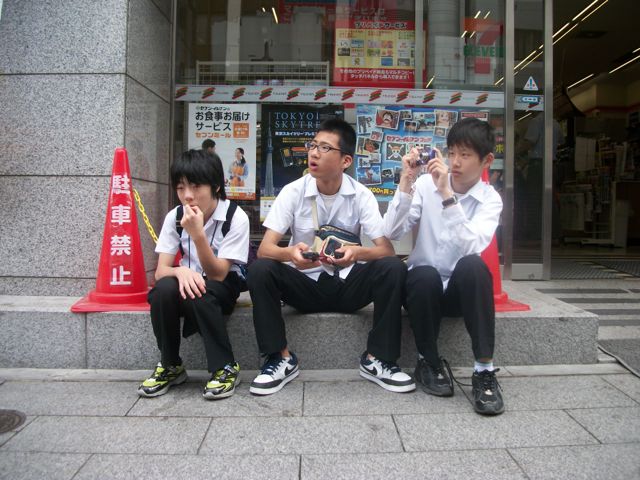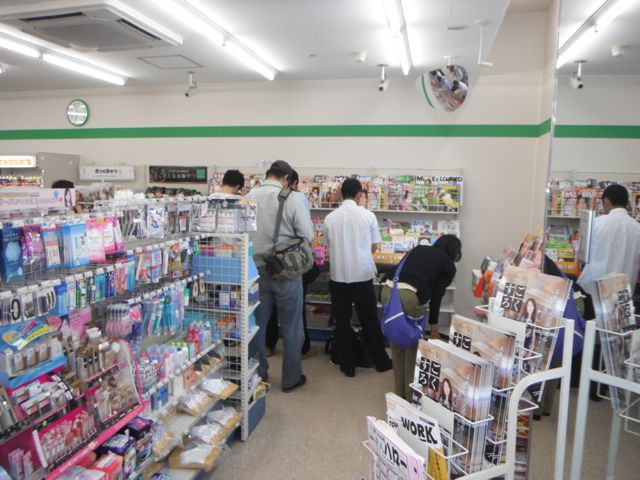 Teens killing time in front of the Asakusa 7-Eleven adjacent to Sensoji Temple.
Personal Attention from Convenience Store Staff
Friendly, welcoming personnel assist customers in finding items and answering queries. The stores seem to be well staffed with adequate personnel for each shift. They have equipment for warming a meal, too. Plastic silverware, chopsticks, straws and napkins are provided with food purchases. Thoughtful clerks routinely tuck these items in with your purchase without having to be asked.
International ATMs at 7-Elevens
Most 7-Elevens have international ATMs, a much sought after service for tourists. Family Mart and Lawson have ATMs but they do not accept credit or debit cards from outside the country. That will probably change in the future as competition between the three major chains is intense.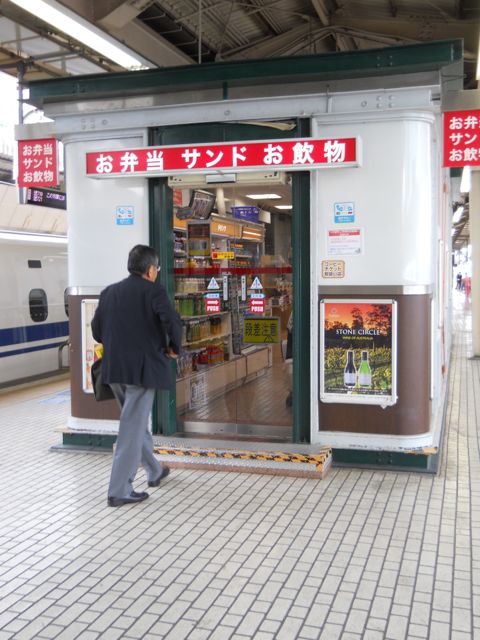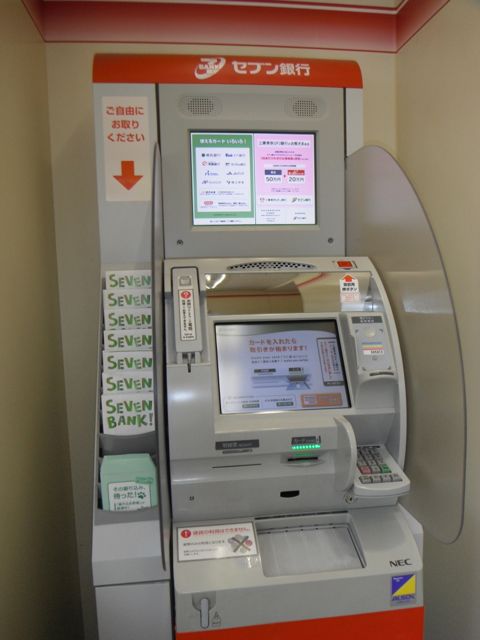 Even in the train stations, convenience stores provide good value for commuters by selling items at prices competitive with supermarkets. 7-Elevens are the only convenience stores you can count on to provide international ATMs, even in smaller more remote locations.
Copiers, Faxes, Digital Camera Prints
You can usually find a copier or fax at a convenience store and have digital camera prints made. Other services such as ticket reservations for sporting events, concerts, theme parks or highway bus transportation may require you to have Japanese language skills in order to be successful. Personnel usually do not have extensive English mastery.
Well Stocked, Supermarket Prices, Clean
A major difference between a convenience store experience in Japan and one in the U.S., is that the Japanese-run stores are exceptionally clean and well run. They have a continuous supply of fresh foods being delivered and rotate the "old" stock in a timely manner. The prices are similar to what is charged in full service grocery stores. You do not pay a higher price for convenience store purchases.