Akihabara Chuo-Dori
Akihabara--aka Akiba--houses hundreds of electronics outlets selling everything imaginable, plus duty free shops, pachinko parlors, entertainment venues, anime store and more-more-more.
by Bob Kerstetter
The Japanese romantic comedy film Train Man opens with computer screen activity morphing into an elevated long-shot of Chuo-Dori, the main street of Akihabara in Central Tokyo, Japan.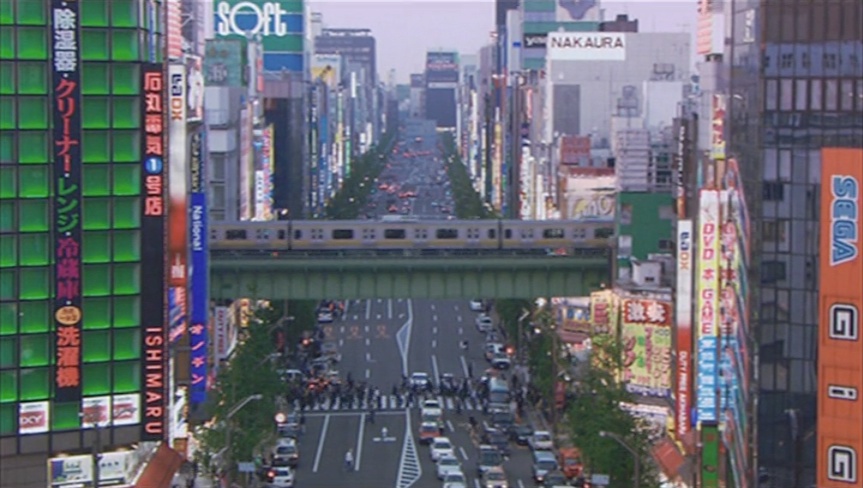 The photo below shows the same scene—including a silver and yellow train on the rail bridge—shot at street level.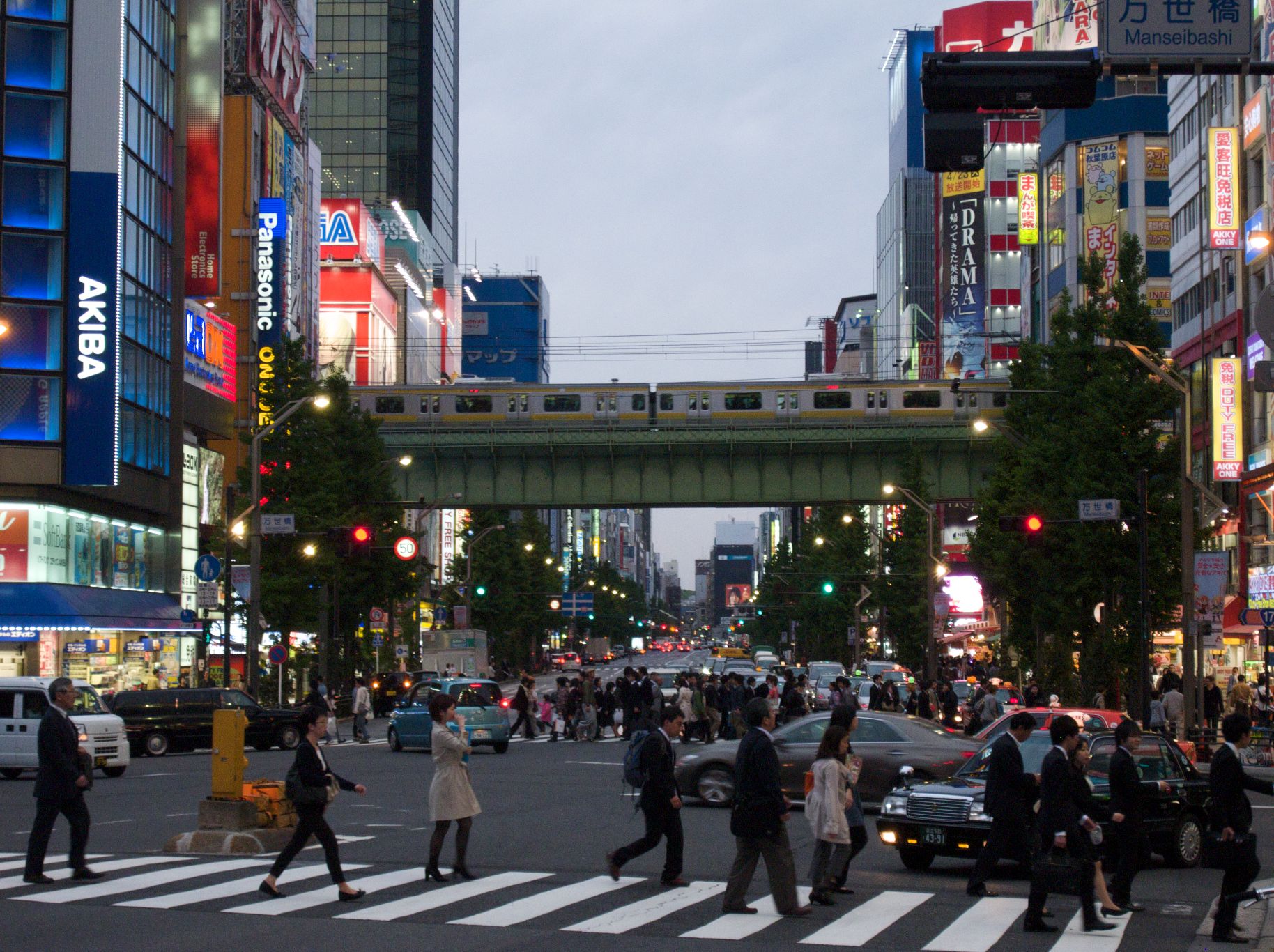 Akihabara—also known as Akiba—became one of the first centers of electronics business activity in Japan following the end of World War II. Many of the successful large stores lining Chuo-Dori began as small shops on the side streets.
Today, Akihabara houses several hundred electronic outlets selling everything from single transistors and iPhones to surveillance cameras and wall-sized video displays.
Other types of businesses—including duty free shops, pachinko parlors, meido (maid) cafés, entertainment venues and anime stores—also make their homes in Akihabara.
Lots of shops still prosper on the side streets.