Things We Notice in Nature
Nature shows up wherever you are.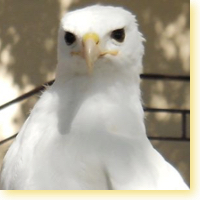 A Leucistic White Red-Tailed Hawk. An exceptional red-tailed hawk, Lakota may be aware of her special beauty.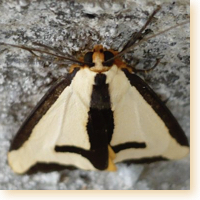 Looks like a Space Shuttle, Flies like a Moth. At stairway running speeds, it looks like a miniature, totally-pimped-out, late-great NASA Space Shuttle.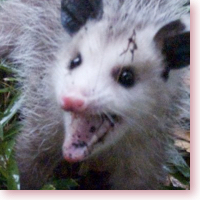 Opossum Seeks Admittance. The weather is rainy and a baby opossum looks for a way in. He looks unperturbed as we approach with camera in hand.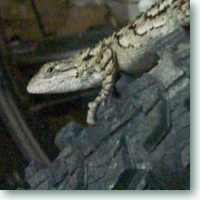 Texas Lizard on Bicycle Tire. We may need to help him some with his understanding of physics.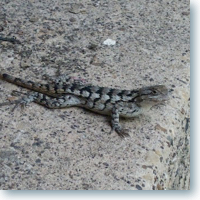 Texas Lizard with a Right Angle Tail. Sort of making friends with a backyard insect-eating machine.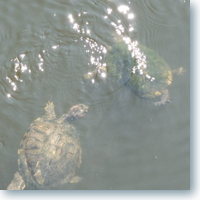 Turtle Play or War in Cottonwood Creek. What looks like a shell game may be a battle to death.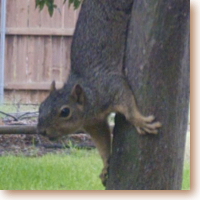 Wily Squirrel Assaults Bird Feeders for Sunflower Seed Plunder. At least we wanted to feed the birds.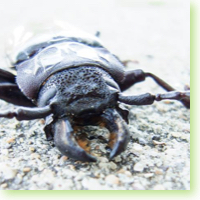 With a pincher like that you must be a mallodon dasystomus. They move, live and have their being while sometimes doing rather nasty damage to trees.