Mustangs of Las Colinas in Rain
Beautiful horse sculptures you can touch. Visit them in the rain.
by Bob Kerstetter
Anytime is a good time to romp among the Mustangs of Las Colinas. It is especially fun on a rainy day. So, watch the weather, waterproof your boots, pack a slicker, borrow a Stetson and saddle up…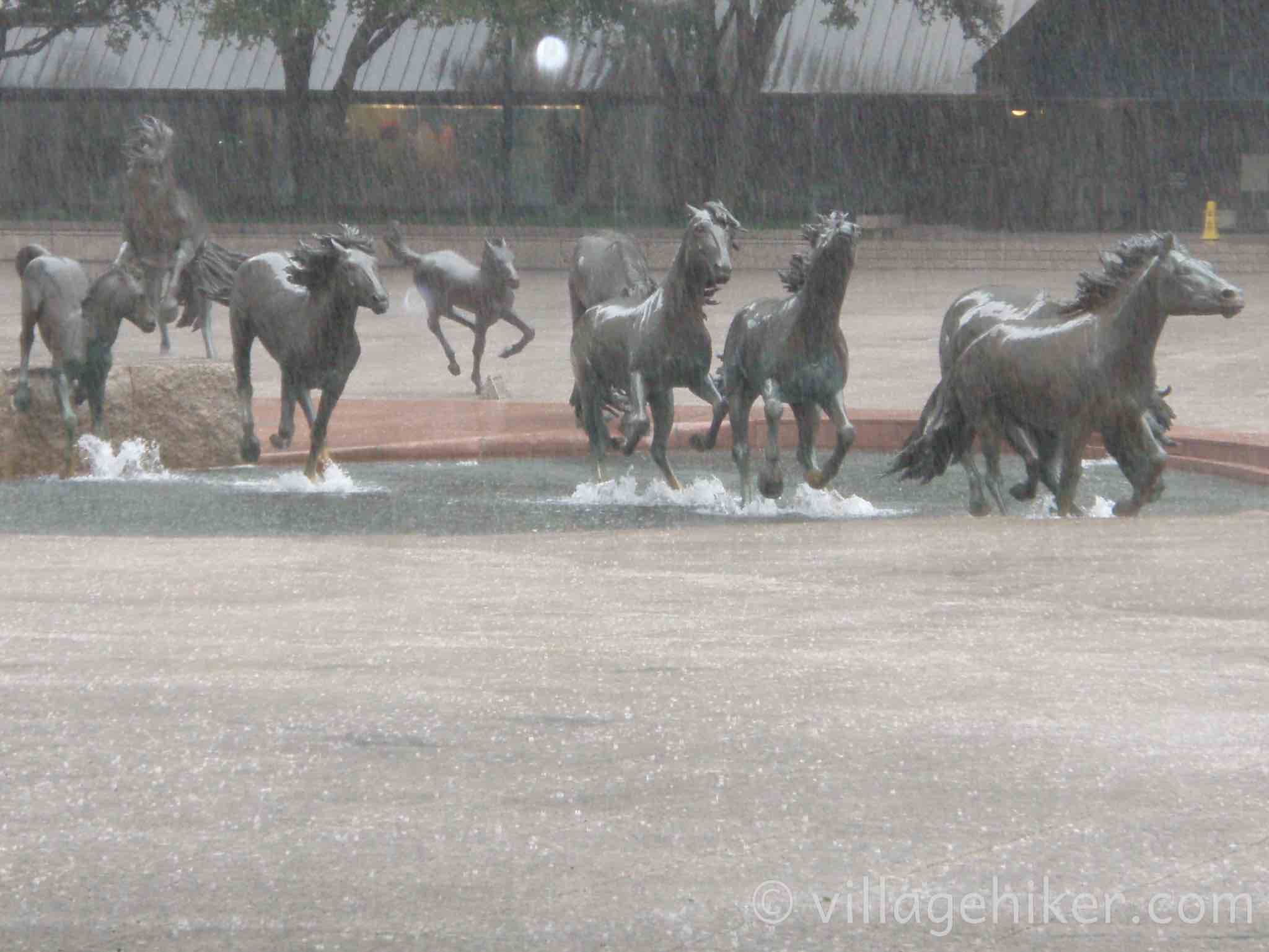 …hum… …saddle up? Really? Well, no. Not really. These are wild horses. No riding, please. And especially no saddles. Just enjoy sloshing among the steeds.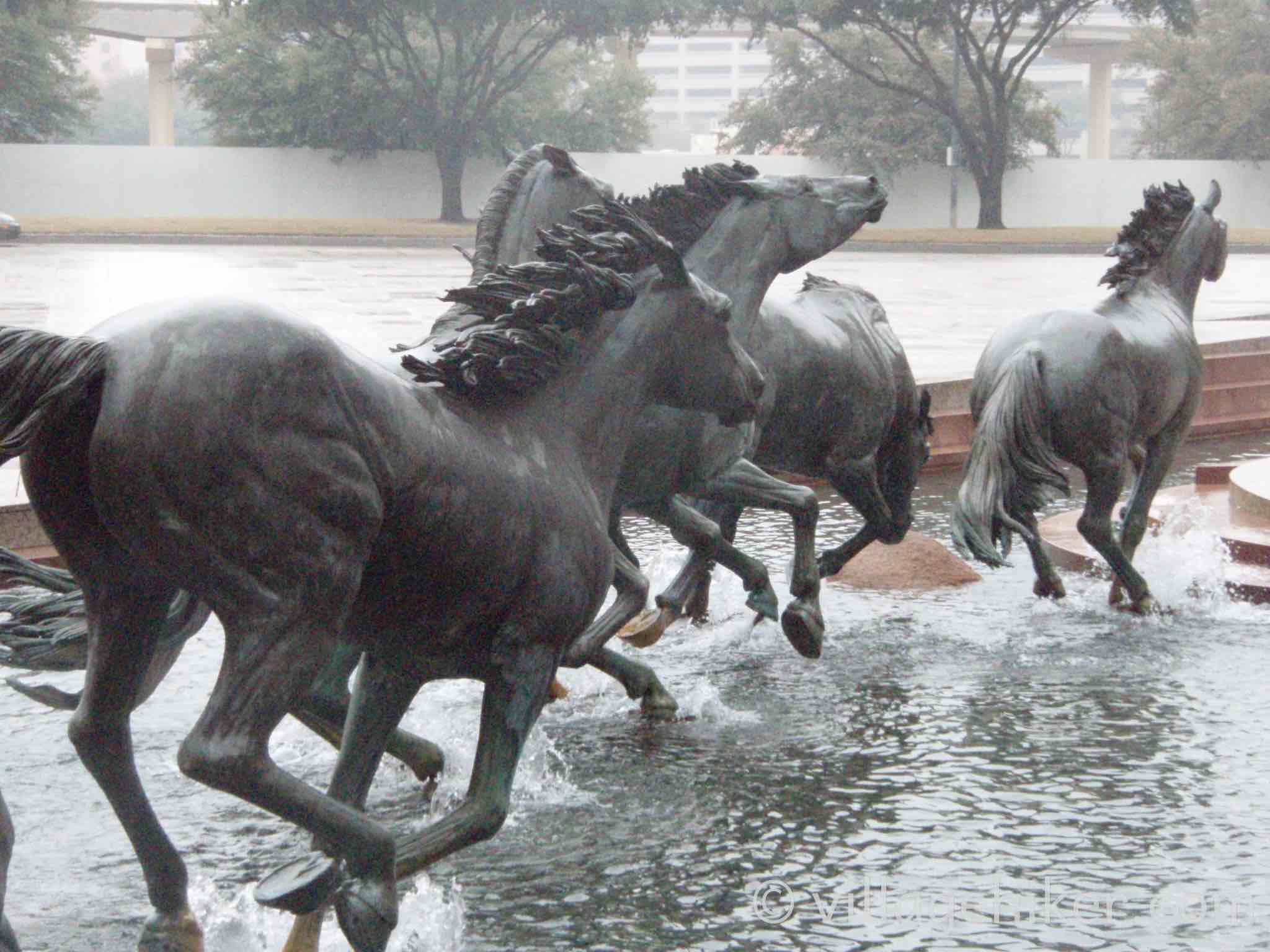 The bronze horses gallup through fountains set in pink granite. Heavy rain brings them alive more than normal. You may get wet in a downpour. And the granite surface can become slippery. So be careful. Then rejoice. Few urban exhibitions can match the calming rumble, power and beauty of the Las Colinas mustangs racing through a deluge.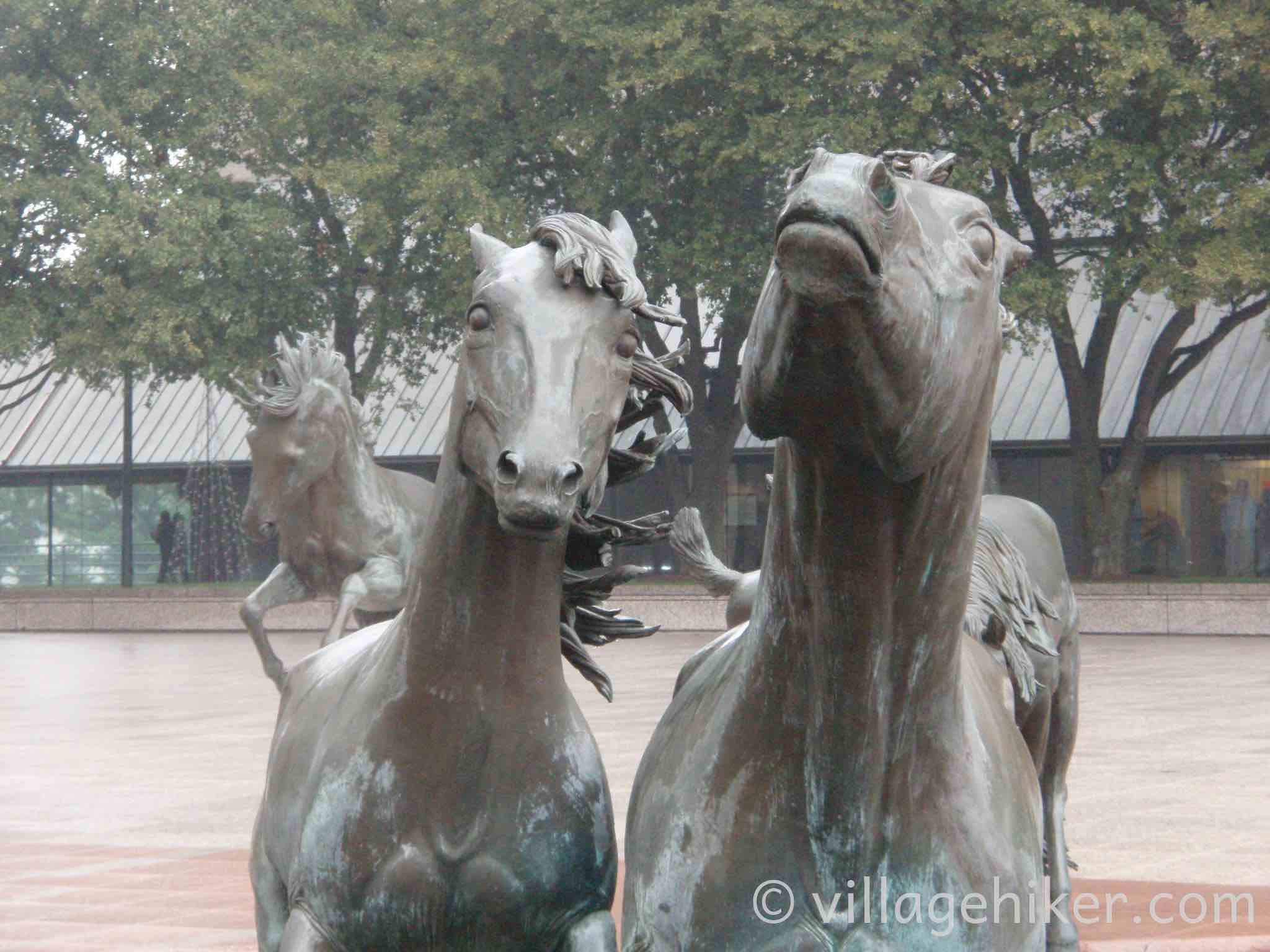 Las Colinas developer Ben Carpenter commissioned artist Robert Glen to create the horses. From concept through modeling, to casting, delivery and dedication, the process took eight years. When officially opened on September 25, 1984, the exhibition became instantly popular. The Mustangs of Las Colinas website contains interesting historical details.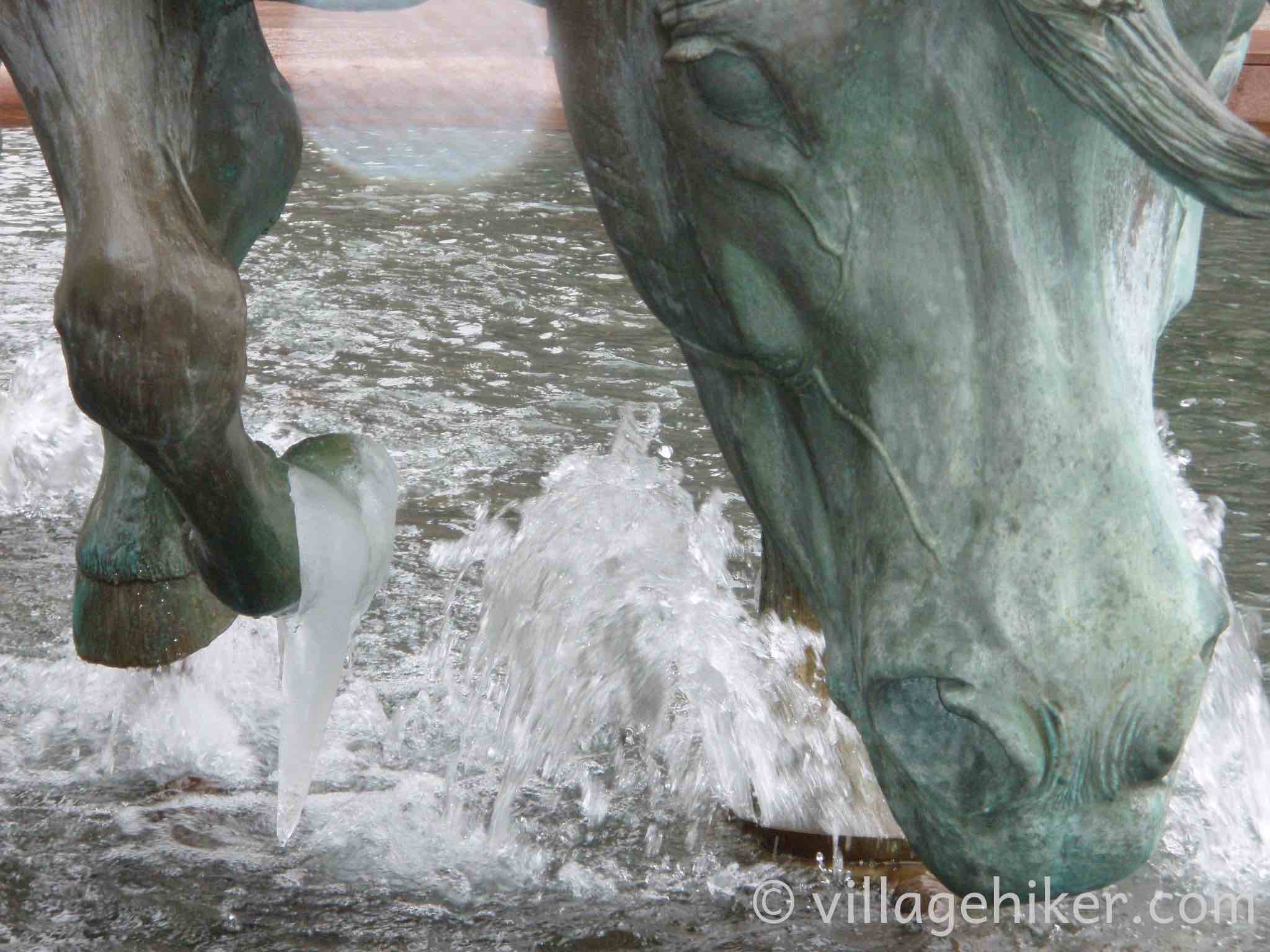 The mustangs are viewable everyday, year-around. Underwater lights illuminate them at night.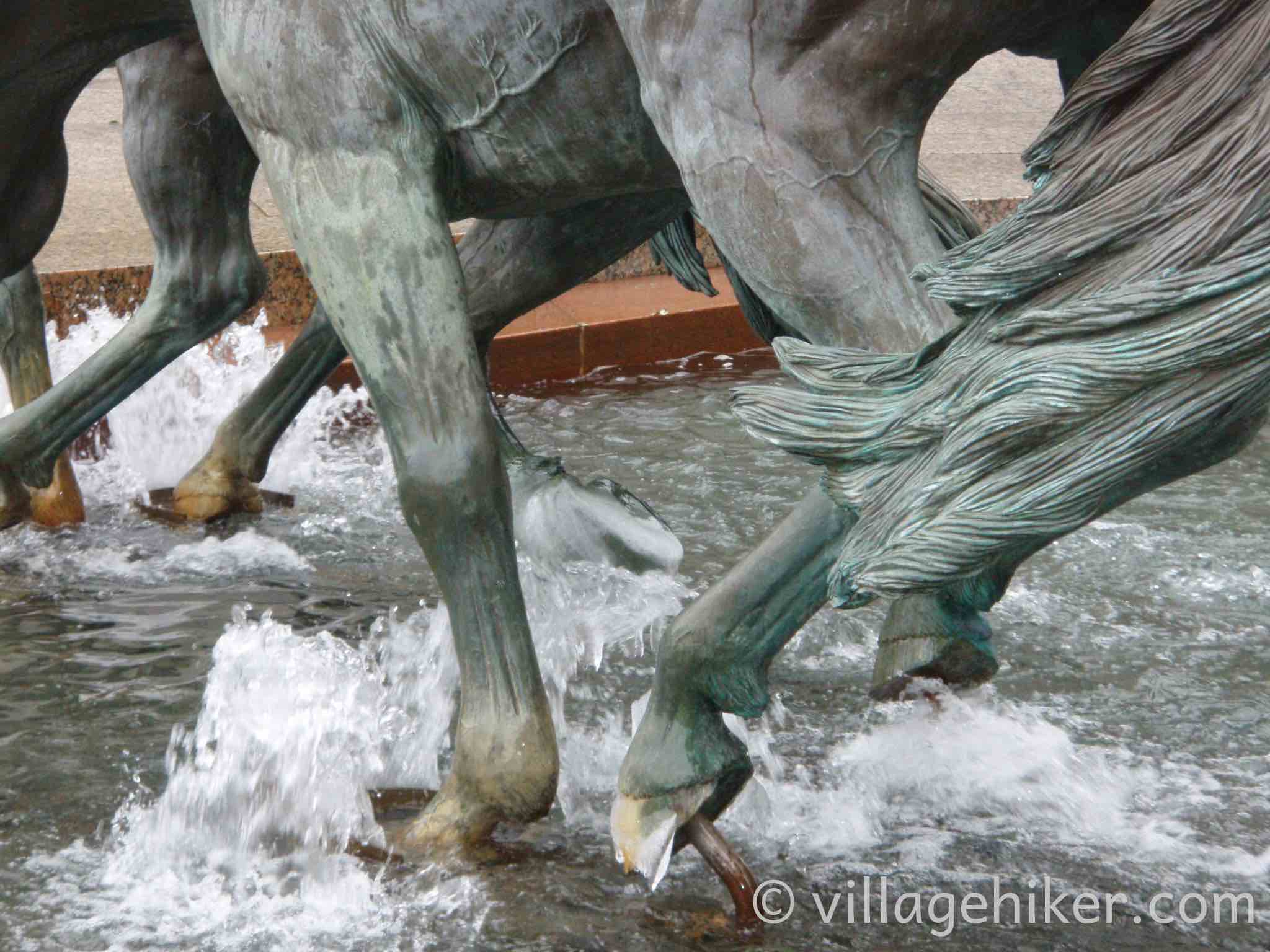 The mustangs run at Williams Square Plaza, Las Colinas, 5221 N O'Connor Blvd, Irving, TX 75039. O'Connor and other nearby streets provide limited parking. The DART Orange Line Urban Center Station sits a half mile from the mustangs. The indoor museum adjacent to the mustangs has very limited hours. While nice, the museum is not a necessity. The Mustangs of Las Colinas website provides details about the sculpture.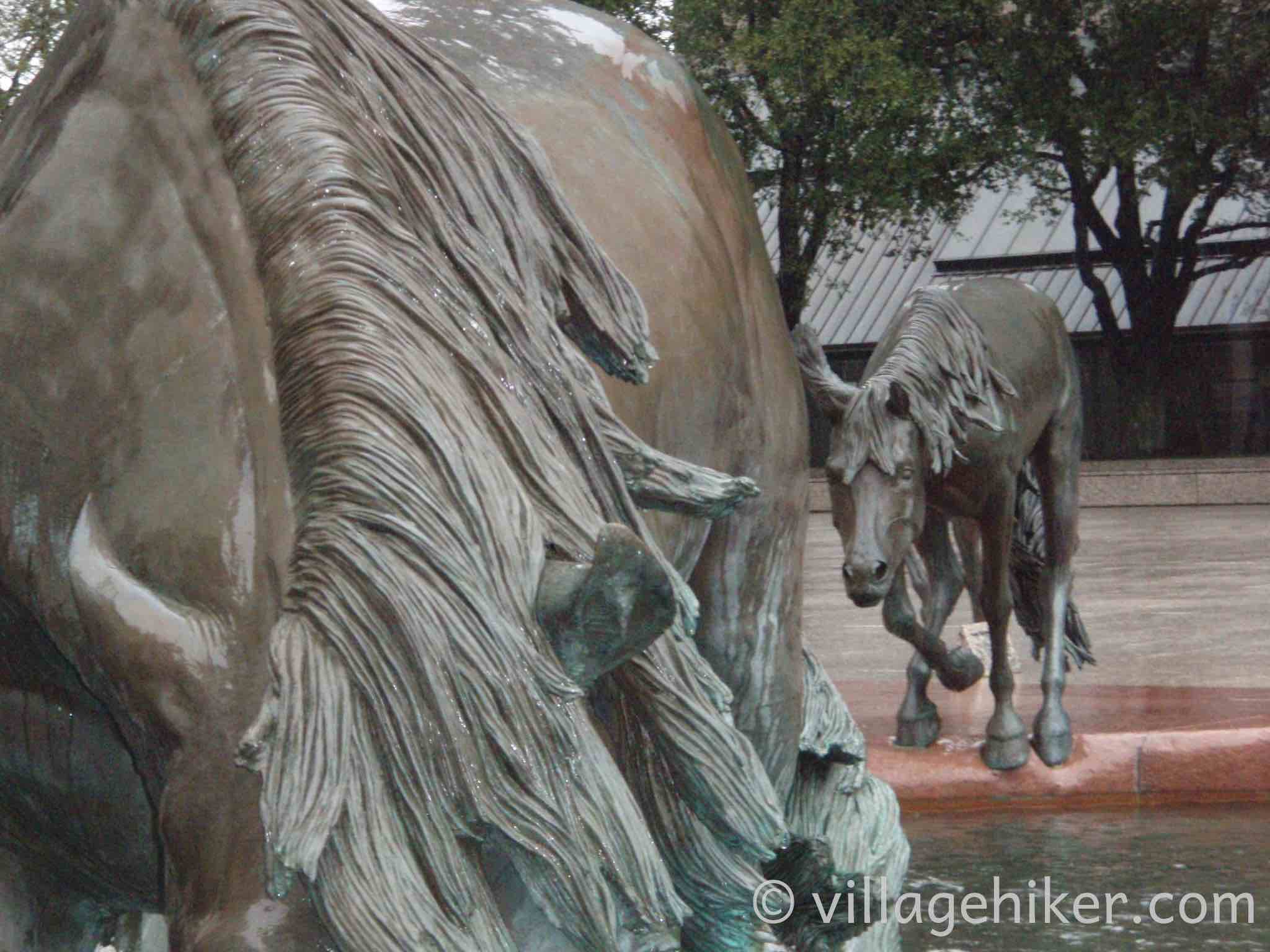 Enjoy the additional photos…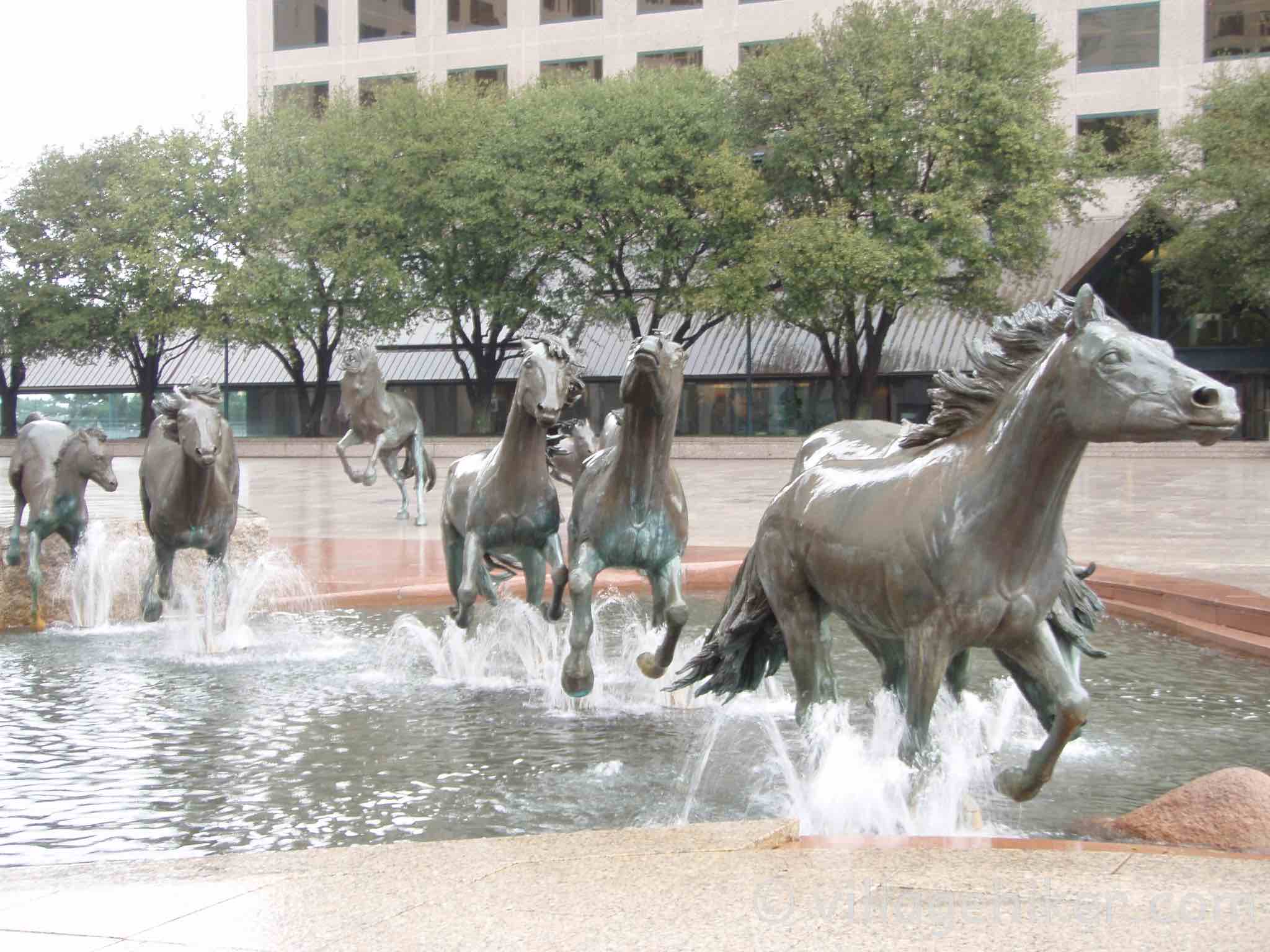 …as the Mustangs…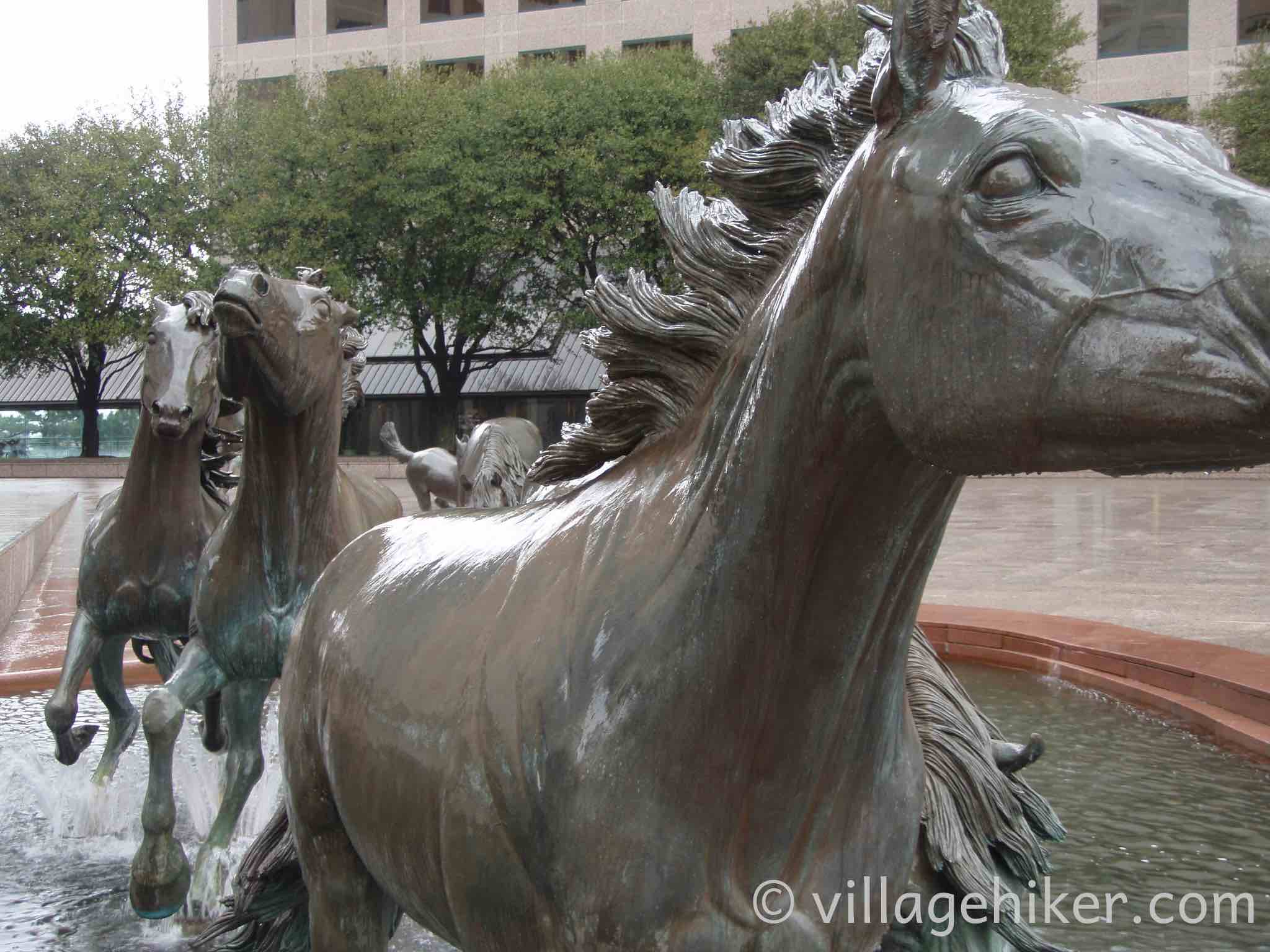 …of Las Colinas…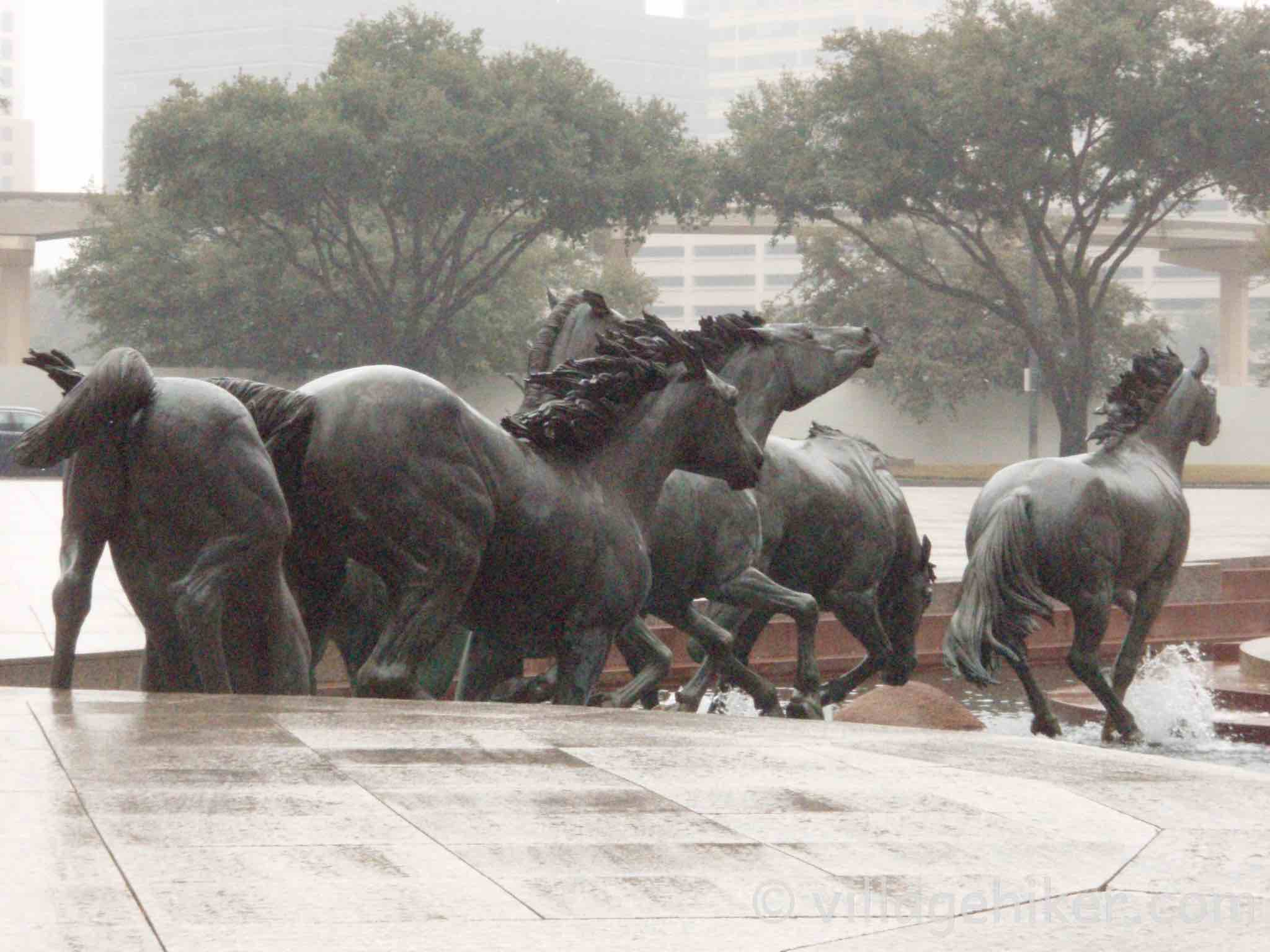 …race away.
CAUTION: The granite surface of the mustangs exhibition can be slippery when wet. Texas lightning storms can be dangerous. This is a rain-only activity. Take responsibility for your own safety. Have a good time.
Small Print: No bronze mustangs or expensive cameras received injuries during the photographing of this story, but one Village Hiker staff member sustained a drenching.