Japanese Shinkansen Photos
Developed at a time when other nations moved away from rail, the Shinkansen provides daily transportation for 900,000 people in Japan.
These photos introduce the Japanese Shinkansen, developed during a time when other nations planned for the demise of passenger rail service. The Shinkansen meets many of the passenger transportation needs of Japan, including supplying a quick and cost-effective way for international visitors to Travel Japan. Also read our article on Shinkansen High Speed Passenger Rails.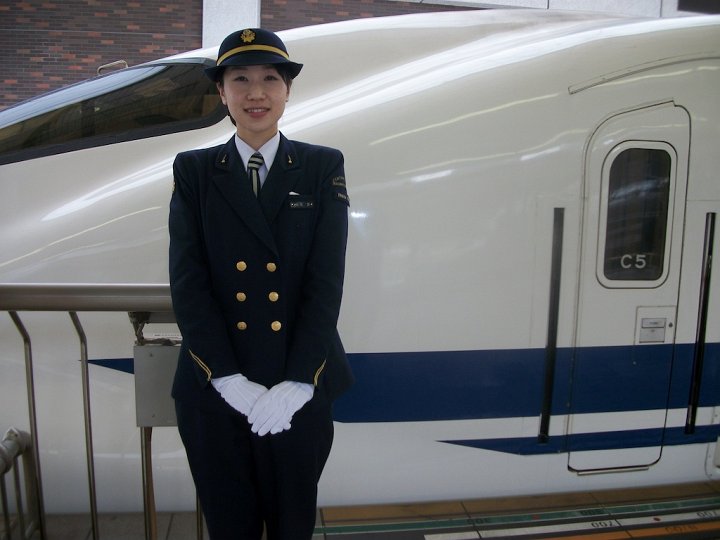 A female Shinkansen driver stands with the train she drove from Osaka-shin to Tokyo Station. Female Shinkansen drivers are somewhat rare, but increasing in number.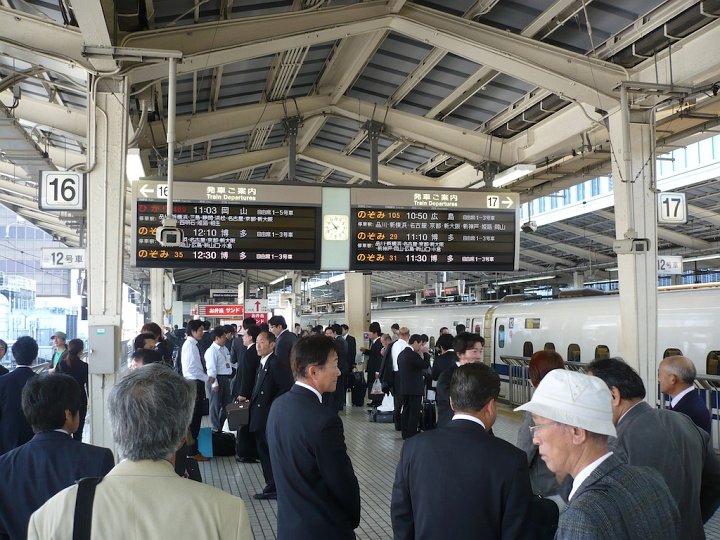 Businessmen wait on a platform for their Shinkansen to arrive. Everyday the high speed train transports more than 900,000 people nationwide.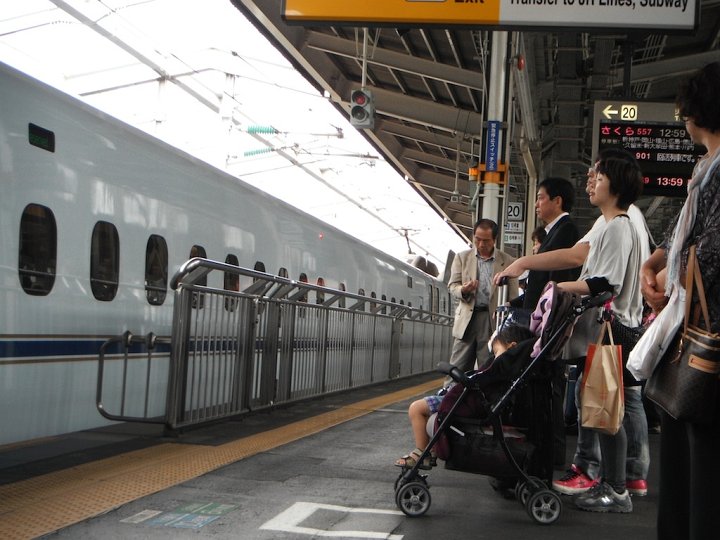 Parents with a child in a stroller wait for the Shinkansen to load in Shin-Osaka Station.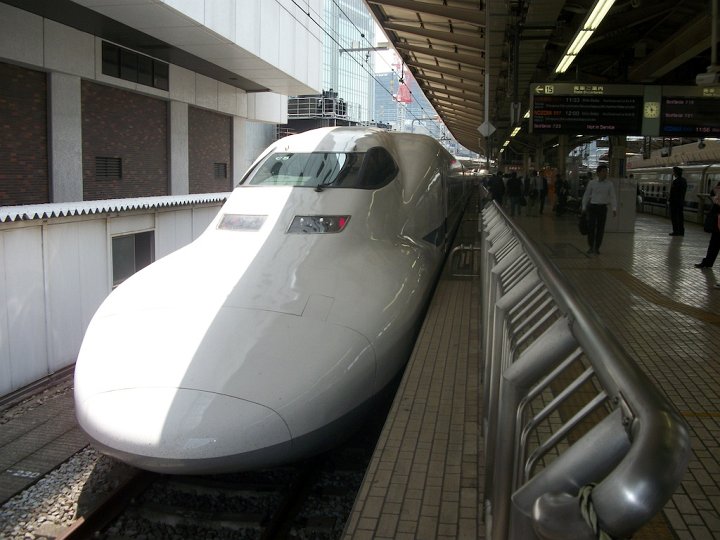 The long nose of the Shinkansen smooths the flow of air around the train. It also helps soften noise when the train passes through tunnels at high speeds.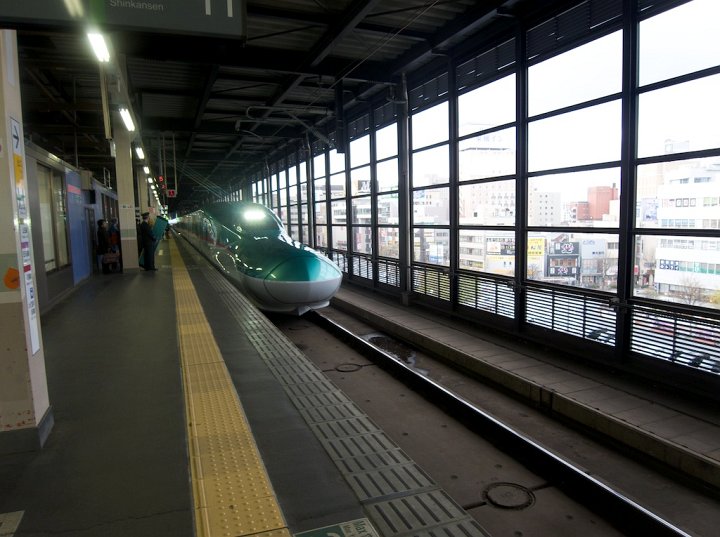 From March 2013, the Hayabusa became the fastest passenger train in the world. While other trains match its top speed of 320 kilometers an hour, the relatively light weight Shinkansen reaches its maximum speed quickly, giving it higher average and sustained speeds.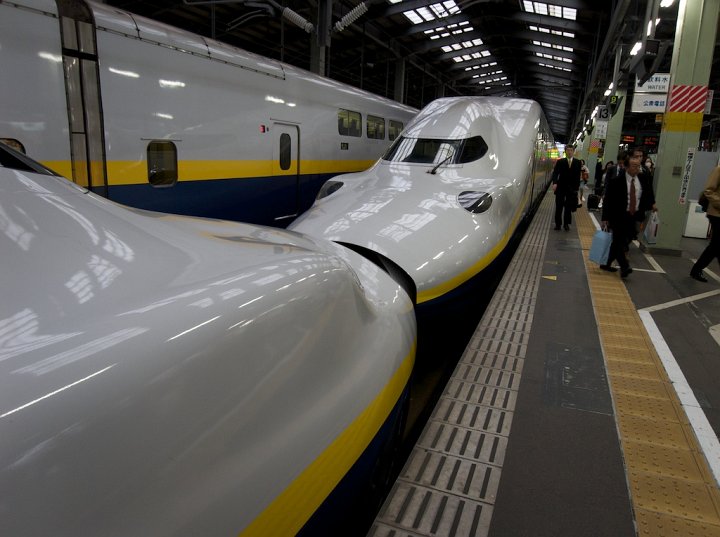 Shinkansen trains vary in length from eight to 16 cars. Some eight-car trains can join to form a longer train during high capacity hours. This is a double-deck Shinkansen running in eastern Japan between Tokyo and Niigata.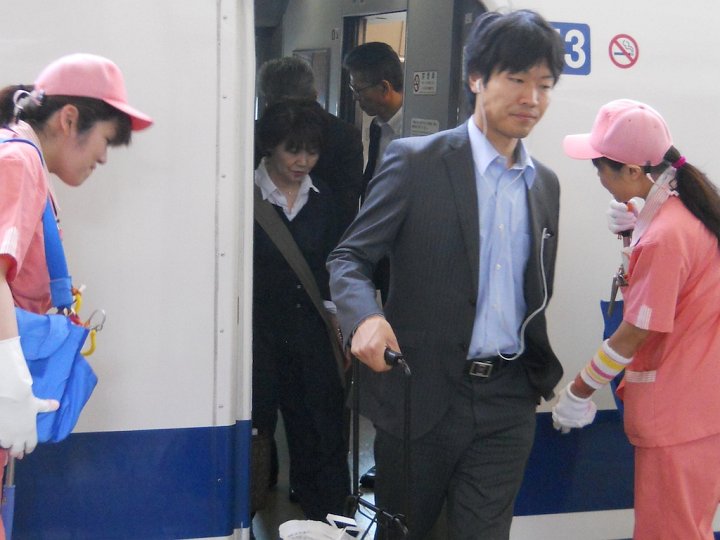 When the cleaners meet a Shinkansen at its terminus, they bow to the passengers exiting the train. They then quickly clean and prepare the Shinkansen for its next trip.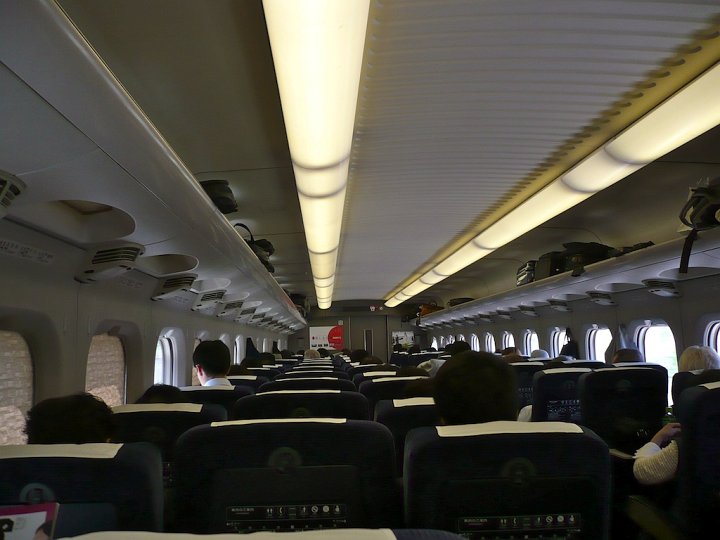 The inside of some regular Shinkansen cars seat passengers in three-two configurations. Some first class cars offer more spacious seating.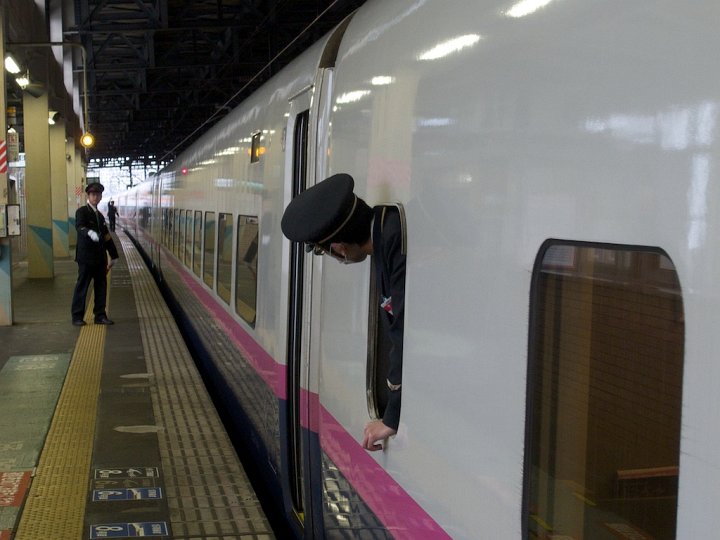 At Kitakami Station the Shinkansen conductor makes sure all passengers clear the train before the train continues to the next stop. The Shinkansen holds a perfect record of passenger safety since the first train ran in 1964.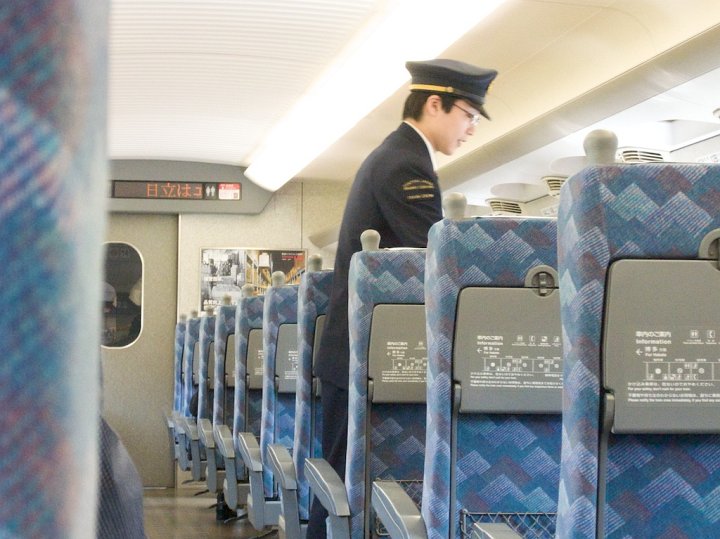 Shinkansen conductors verify passenger seating--sometimes doing visual checks against a list, other times checking tickets.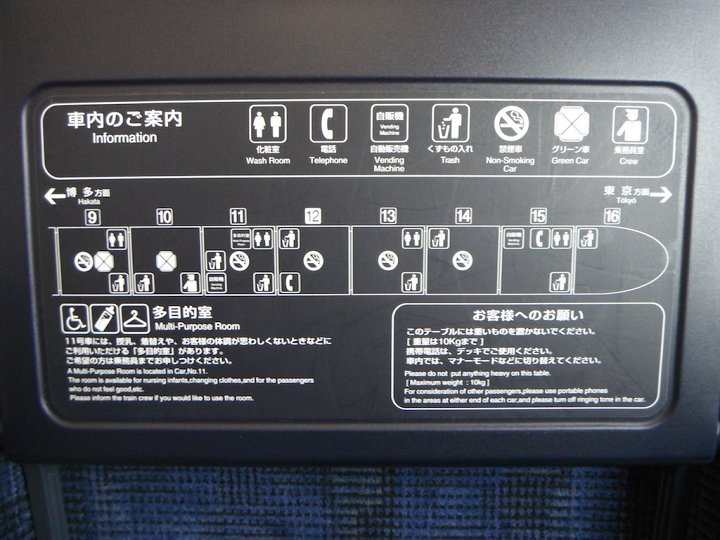 The bottom of the tray attached to the seat in front of you sometimes contains a map of the train facilities. It shows your car and several on either side of you. This map helps you find restrooms, smoking cars, trash receptacles and vending machines.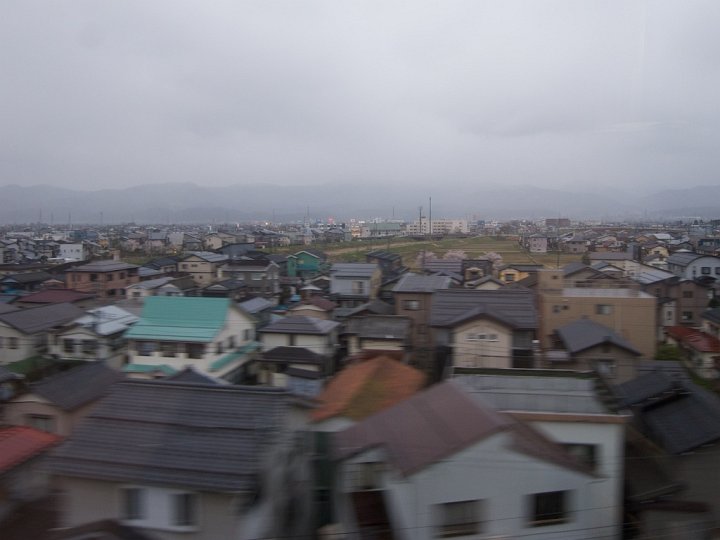 You can see the countryside from the Shinkansen. At some speeds close up scenery blurs, while distant views pass by quickly.