Fujikawaguchiko from Tokyo by Bus
Kawaguchiko gives you a feminine north-side, Japanese-tourist view of Mount Fuji. Not many westerners here.
Kawaguchiko is a hot springs tourist area sitting near the northern slope of Mount Fuji. Officially named Fujikawaguchiko, many people traditionally refer to this popular tourist destination as Kawaguchiko. It is located in the Minamitsuru district of Yamanashi prefecture.
You can reach Kawaguchiko from Tokyo by bus or train. When you see Mt. Fuji you know why many Japanese call it sacred.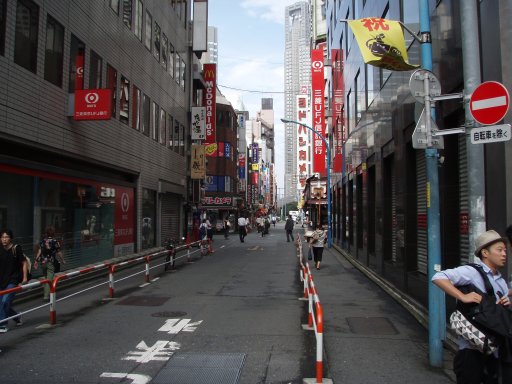 Start near here on your trip to Kawaguchiko Japan—a side street adjacent to Shinjuku Station in Tokyo. You pick up a bus at the terminal and enjoy a three- to four-hour ride through increasingly beautiful terrain as you edge into the hilly, then mountainous areas surrounding Kawaguchiko. While the traffic can become intense at times, the drivers take all the stress. Relax and enjoy the ride. Some buses have seating areas reserved for women. Men, make sure you avoid sitting there. The buses do make some stops at roadside stations with parking for day trippers.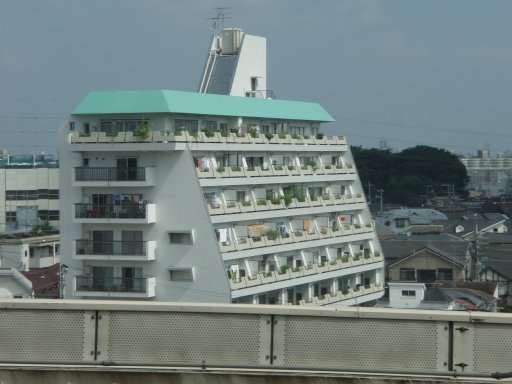 On the road to Kawaguchiko, Japan, the bus passes a multi-floor residential building near Tokyo. The terraced design appears green and homey because of the many plants on the balcony porches. Despite the high population density in Tokyo, the city is clean. The well-mannered Japanese show thoughtfulness to foreigners, but appreciate your efforts to speak Japanese and appropriately bow.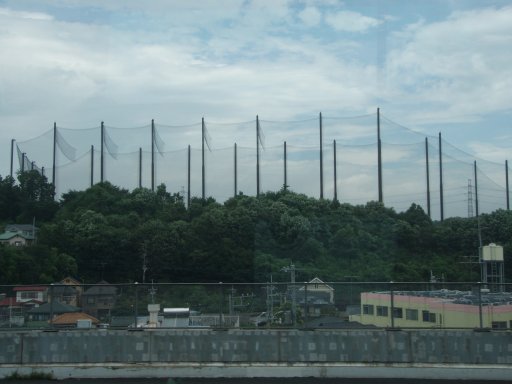 Golf is popular in Japan, attracting both male and female players. You pass this driving range on the bus ride from Tokyo to Kawaguchiko, Japan. At a driving range you insert payment in an automated dispenser to receive a basket of golf balls. Many ranges have multiple levels for practicing your drives, fairway shots and approaches. This means you could have others golfing above and beneath. But relax, there is no risk of being hit by an errant ball because of the excellent layout of these driving ranges. The efficient use of space is obvious throughout the more highly populated areas of Japan. In addition, the cultural politeness and community concern of the Japanese helps assure your safety.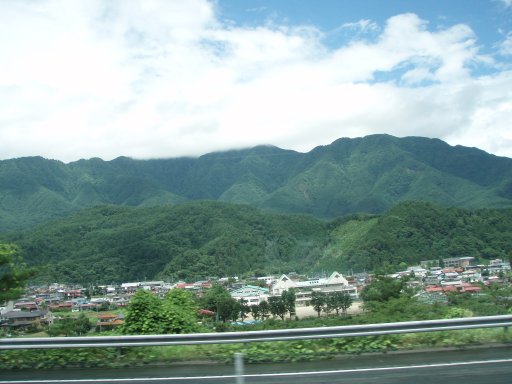 The bus trip from Tokyo to Kawaguchiko passes green mountains on the way to see Mount Fuji. The mountains appear quickly once you leave metropolitan Tokyo. As you near the Five Lakes area—Lake Kawaguchi is one of them—the highway passes through several tunnels. At least part of highway is a toll road. The bus occasionally pauses at bus stops to pick up travelers or commuters—some are dressed in business attire and carry brief cases. While the trip takes three to four hours if you leave Tokyo during rush hour, the distance by the straightest route is around 110 kilometers, approximately 70 miles.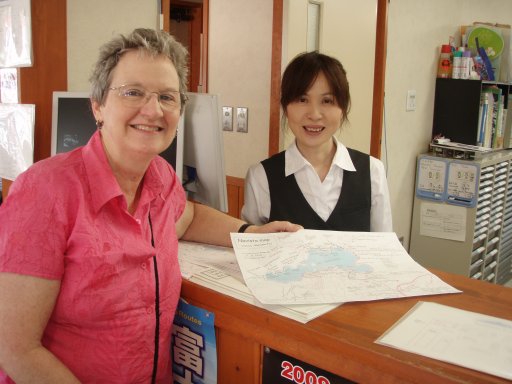 A Japanese woman at Kawaguchiko Station provides a tourist with a hand-drawn map of the area north of Mt. Fuji. While some of the tourism agents speak some English—this particular person speaks English well and is the creator of the map—the majority of travelers to Kawaguchiko are Japanese. International visitors do well to learn some Japanese words and phrases. Basic spoken Japanese is relatively easy, although its unique three-alphabets make writing a challenge, even for some native speakers. NHK offers free online Japanese instructions. On the NHK site, select your native language. Then learn some Japanese.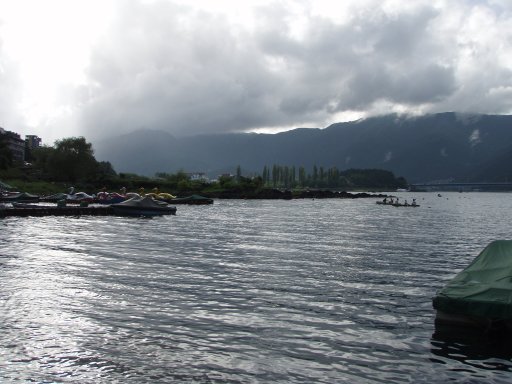 Lake Kawaguchi—adjacent to Kawaguchiko, Japan—is one of the bodies of water in the Five Lakes area north of Mount Fuji. You can hire rides and rent pedal boats to cruise the lake. Mount Tenjo lies to the east of Lake Kawaguchi. A observation area is accessible by a three-minute ride on the relatively steep Lake Kawaguchi Mount Tenjo Ropeway. There is also a well-kept, moderately steep trail to the top of Mount Tenjo at 1104 meters (3622 feet) above sea level. The Komitake shrine resides atop Mt. Tenjo. On the trail you can see red-faced monkeys in the surrounding forest. While the lake is surrounded by low-lying hills, on a clear day you can see Mount Fuji from the water.
s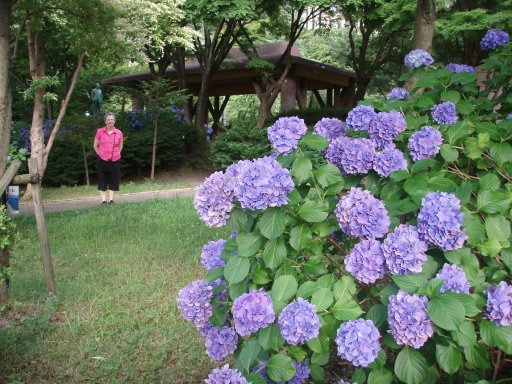 Hydrangeas bloom throughout the summer in Kawaguchiko Japan. These particular bushes reside in a city park just east of Lake Kawaguchi. The blue in the flower indicates the presence of aluminum in the soil. Other hydrangeas in and around Kawaguchiko are pink and some are both blue and pink. Hydrangea bushes and trees are native to large parts of Asian, including Japan. By careful cultivation you can control the colors of hydrangeas.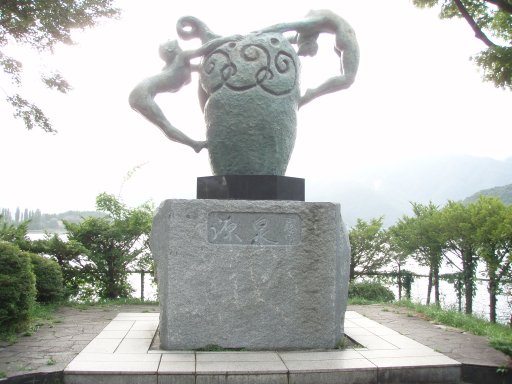 Sculpture in Kawaguchiko Japan honors athletics. The city has many small parks with statues and plaques. This statue celebrates the flexible beauty of the human body.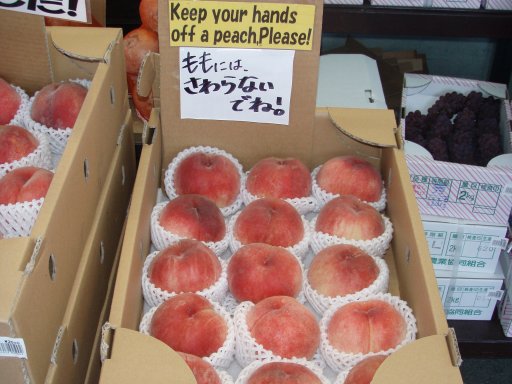 Peaches on an outdoor display tempt walkers passing a market in Kawaguchiko Japan. The peaches taste as amazing as they appear. Touch only if buying. Grocery stores provide tasty and economical sources of breakfasts, lunches and diners in this beautiful, friendly and relaxing resort community north of Mt. Fuji. Kawaguchiko also hosts many excellent restaurants and bakeries. While the majority of visitors to Kawaguchiko are Japanese, enough natively speak English to warrant the translated no-touching sign. But then , maybe the proprietor posted the sign after seeing us coming.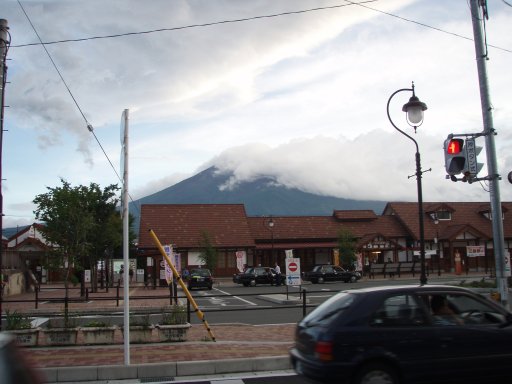 Rising to 3,776.24 meters, Mount Fuji partially shows itself to the hopeful watching from Kawaguchiko Station Inn on a cool July evening. On this particular day the shy mountain hid its peak behind the clouds. Clouds often circle the summit while painting patterns of shades on the slopes.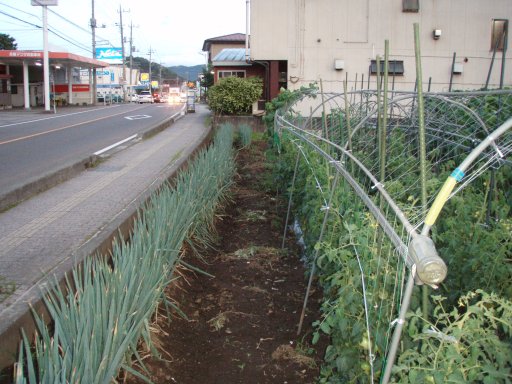 A street-side garden makes efficient use of a small space with its variety of vegetables and irrigation system. Viewed from another angle, you see this garden is actually in what appears to be a common area, perhaps shared by several gardeners.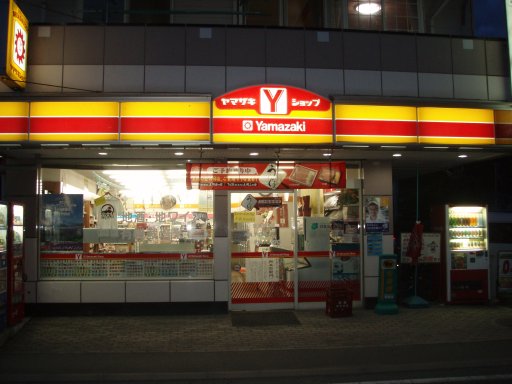 After 10 p.m.—when the streets of Kawaguchiko are quiet—you can find delicious packaged and fresh baked goods, plus other foods, beverages and over-the-counter medications at the Yamazaki convenience store. Operating convenience stores throughout Japan, Yamazaki Baking Co., Ltd. started in 1948 to supply Japan with modestly-priced bakery items. Beginning with Japanese baked goods—during a time of food shortages following the Pacific War—Yamazaki soon added European and American style foods. Today, Yamazaki is one of the largest bakery companies in Japan.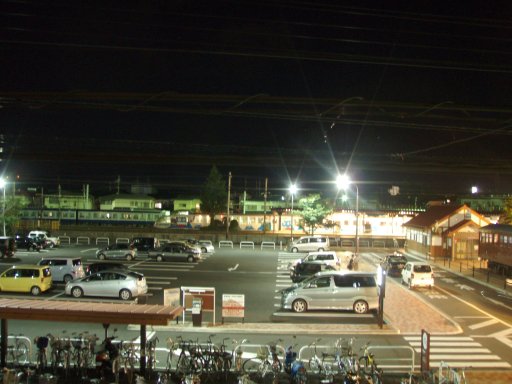 Kawaguchiko Station at Night. The terminal for trains and buses rests during the night which also hides Mt. Fuji from view.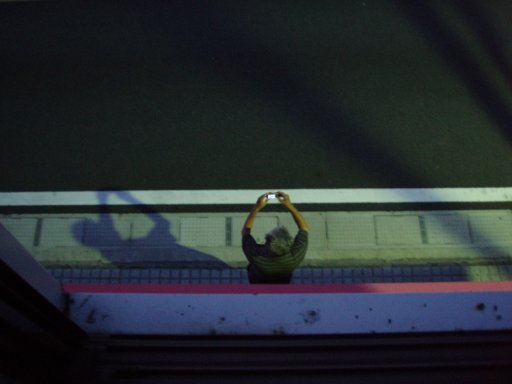 Taking morning photos of Mount Fuji from Kawaguchiko Station Inn.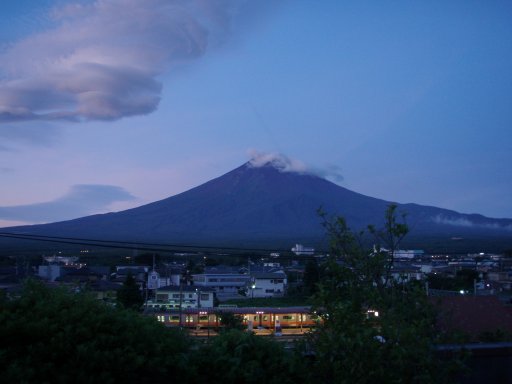 Good morning Mount Fuji from Kawaguchiko Station Inn.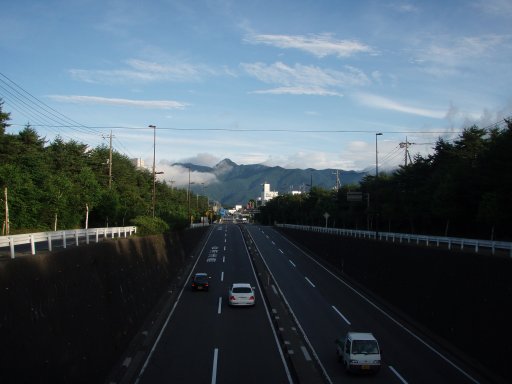 Crossing a highway bridge walking toward Mount Fuji from Kawaguchiko.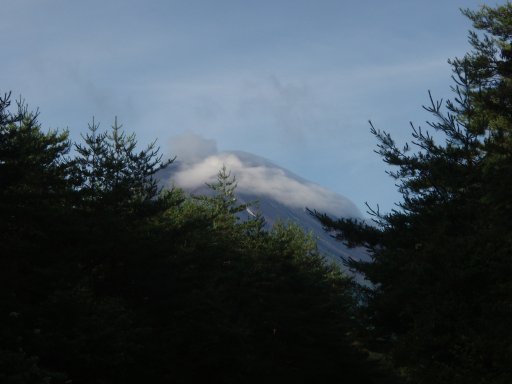 Mount Fuji from the Subaru line near Kawaguchiko Japan. This is as close as we walked toward Fuji.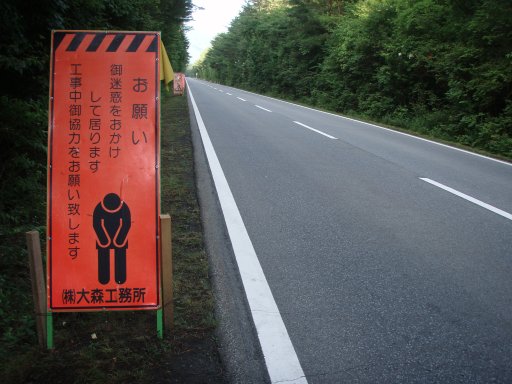 Walking toward Mount Fuji from Kawaguchiko.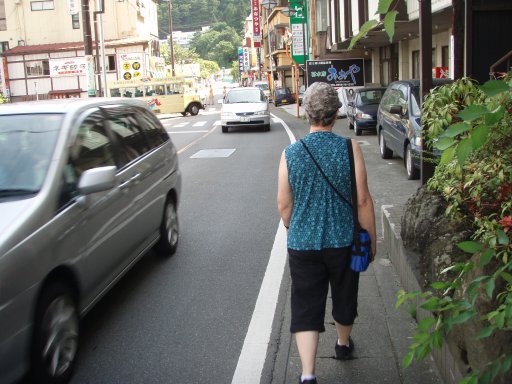 Narrow sidewalks but considerate drivers in Kawaguchiko Japan.
Hanging flower pot in Kawaguchiko Japan.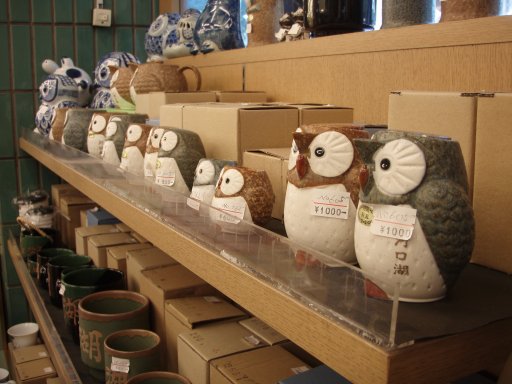 Owl line up in a Kawaguchiko shop. Owls are apparently important in Japan.
Kawaguchiko baker who likes the Pittsburg Steelers.
Kawaguchiko baker explains the filled peaches.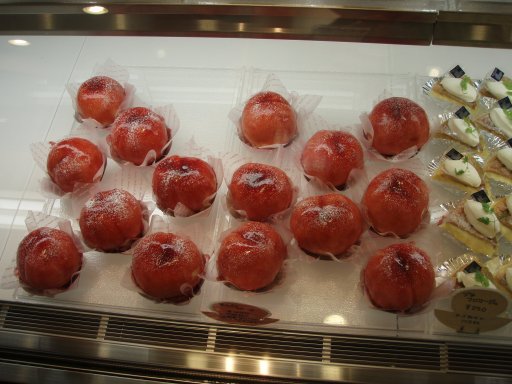 Closeup of peaches at the bakery in Kawaguchiko Japan.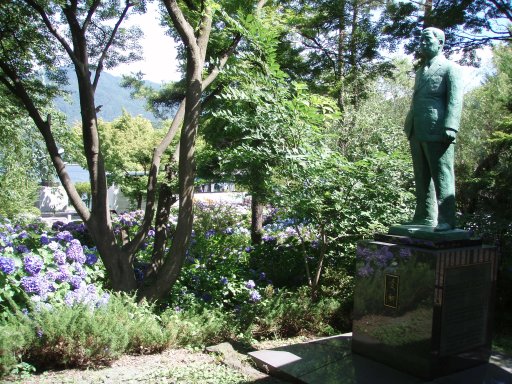 Pleasant park scene in Kawaguchiko Japan.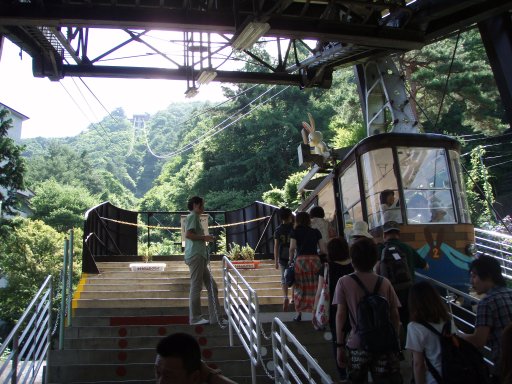 Tram to Mount Tenjo which faces Mount Fuji from Kawaguchiko Japan.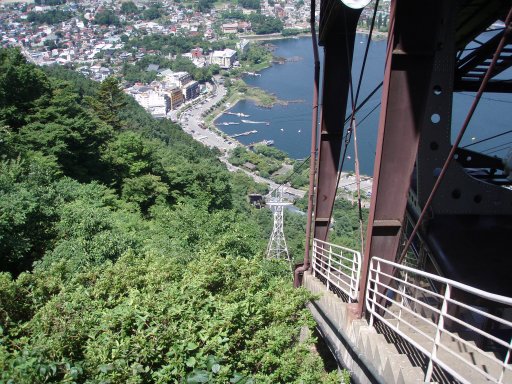 Looking back down the tram from top of Mount Tenjo near Kawaguchiko Japan.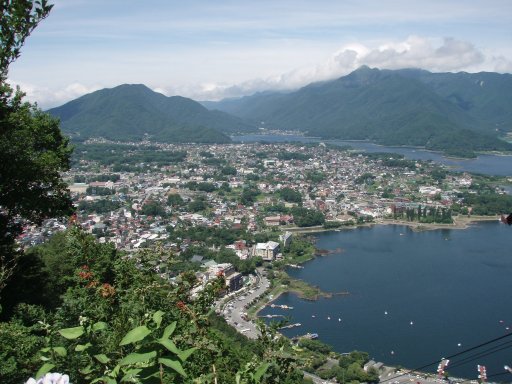 Lake Kawaguchi from Mount Tenjo in Kawaguchiko Japan.
Amusement park from top of Mount Tenjo in Kawaguchiko Japan.
Mount Fuji hides behind clouds as seen from Mount Tenjo in Kawaguchiko Japan.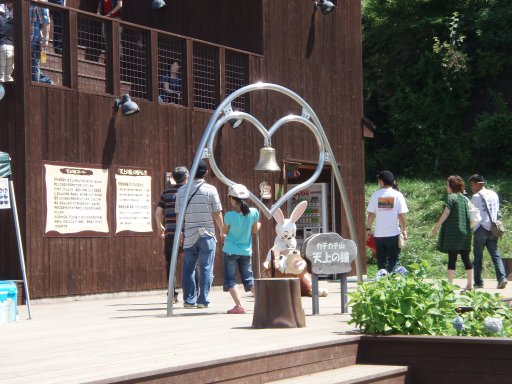 Ring the bell near the top of Mount Tenjo looking toward Mount Fuji from Kawaguchiko Japan. Ringing the bell while viewing Mount Fuji to the south is said to bring good luck and happiness. The view of the surrounding areas from Mount Tenjo is spectacular even when Mount Fuji is hiding behind clouds. The Lake Kawaguchi Mount Tenjo Ropeway takes you from the level of Lake Kawaguchi to an observation area somewhat short of Mount Tenjo's peak. The ropes are made of steel, providing quick and safe transportation fors passengers going to and from the observation area. There is also a hiking trail from the lakeside to the observation area. A trail to the east of the observation area leads to higher views and eventually to the top of Mount Tenjo. Only a small percentage of those taking the ropeway hike the additional distance to the top of Mount Tenjo. The additional views are worth the walking effort.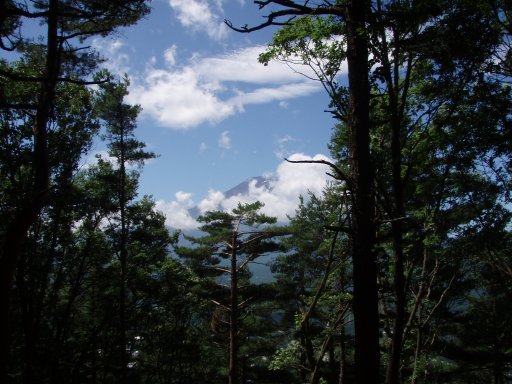 Mount Fuji peaking out at Mount Tenjo in Kawaguchiko Japan.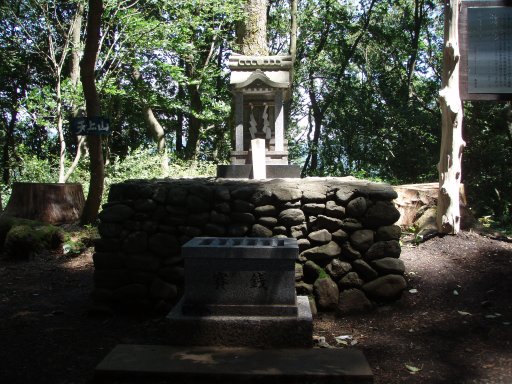 Shrine on top of Mount Tenjo near Kawaguchiko Japan.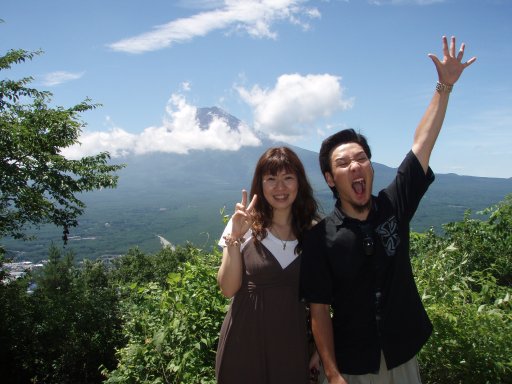 Hiking friends celebrate seeing Mount Fuji peak from Mount Tenjo at Kawaguchiko Japan.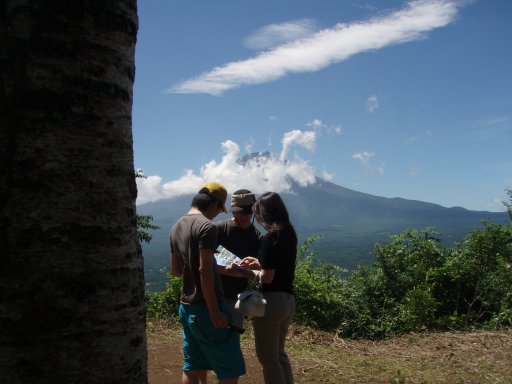 Trio on Mount Tenjo check map as cloud swirl around Mount Fuji near Kawaguchiko Japan.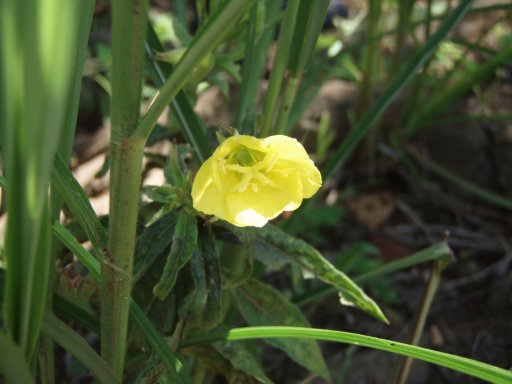 A yellow flower on top of Mount Tenjo in Kawaguchiko Japan.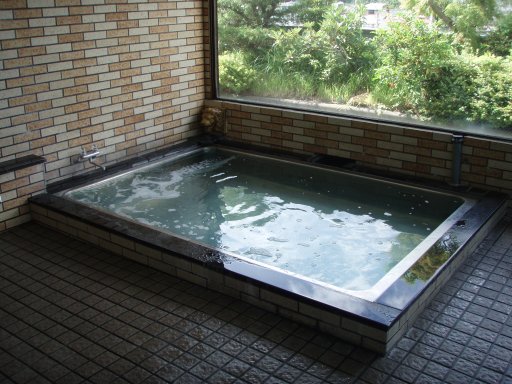 Soak bathe in mineral waters after showering at Kawaguchiko Station Inn.
Mount Fuji from the bath house at Kawaguchiko Station Inn.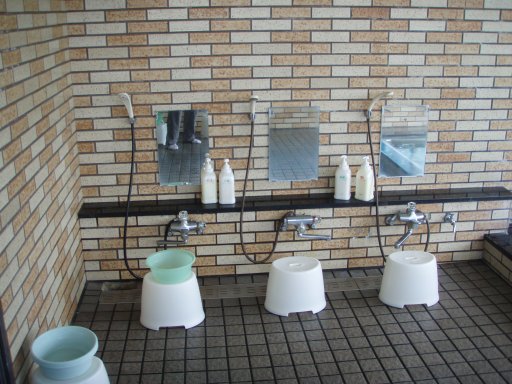 Shower at Kawaguchiko Station Inn. You sit and scrub before bathing.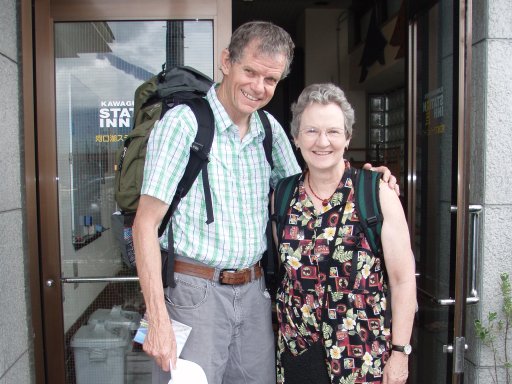 Only Americans at Kawaguchiko Station Inn this week. The Japanese hosts speak some English and are very helpful.